As an Amazon Associate, I earn commissions from qualifying purchases (
disclosure policy
).
Technically, it's less than two weeks since you are receiving this on Friday, but who's counting! Thanksgiving generally sneaks up on me since our anniversary is TODAY!
It also happens to be Mr. Fresh Cooky's birthday. Yes, we were married on his birthday – 11.11.2000, I'll let you do the math, 😉 what an easy anniversary to remember!
What's in store this week — Thanksgiving Classics! A new turkey breast recipe you will drool over, and after testing many recipes, tweaking and finally getting it nailed, an amazing Pumpkin Custard Pie that is so smooth and creamy — no canned milk in site!
I republished my turkey giblet gravy recipe with a video — silky smooth, no drippings, make-ahead, tastes incredible gravy recipe. Read on for what readers are saying about it! And finally, an easy, oh so tasty weeknight dinner!
Thank you to our Veterans!
And it's Veterans day too, I never want to forget our veterans; their sacrifice, rigor, precision, dedication, discipline and unselfishness — a humongous thank you to my Uncles, brother and nephew who all have served our great country, and to all near and far who still serve our country, with honor and valor. I am so very, very grateful!
Just yesterday I met an older gentleman while waiting at a Dr's appointment, he had served our country for 23 years, in both the Army and then the Air Force. We had a lovely conversation and I hope you will find and thank a Veteran today!
Thanksgiving Classics
Boneless or Bone-in Turkey Breast (Air Fryer or Oven)
Talk about moist! If you are hosting a smaller Thanksgiving this year, then you need this recipe! Or maybe you just need a little extra turkey at the table, this is the best recipe for you! Pair it with my Turkey Thighs for an amazing meal.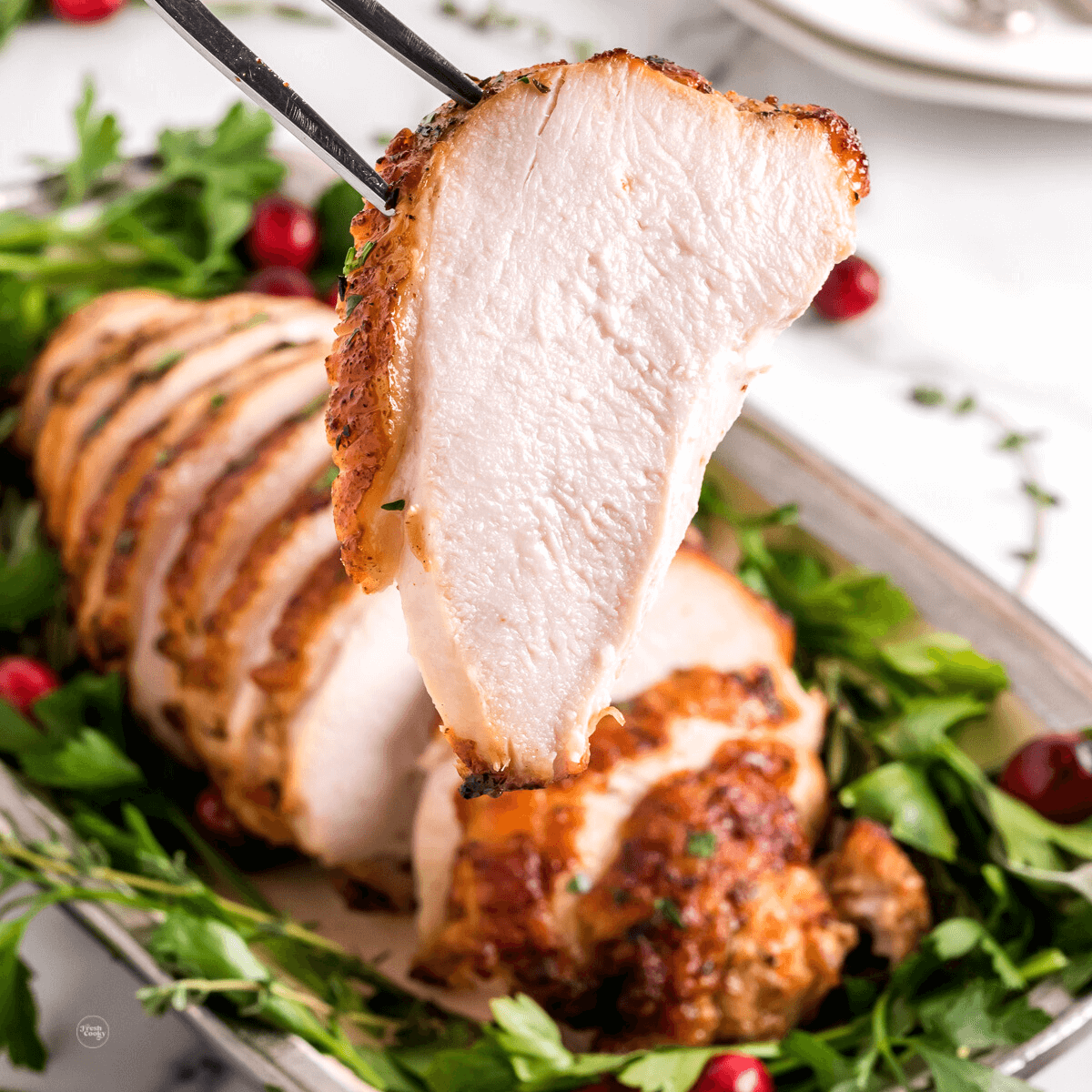 Classic Pumpkin Custard Pie
I hope you saved my 3 ingredient all-butter pie crust from a few weeks back, or make it even easier and purchase a pie crust — but you have got to make this pumpkin custard pie. It rivals Costco pumpkin pie (which is pretty darn good), but is even smoother and creamier!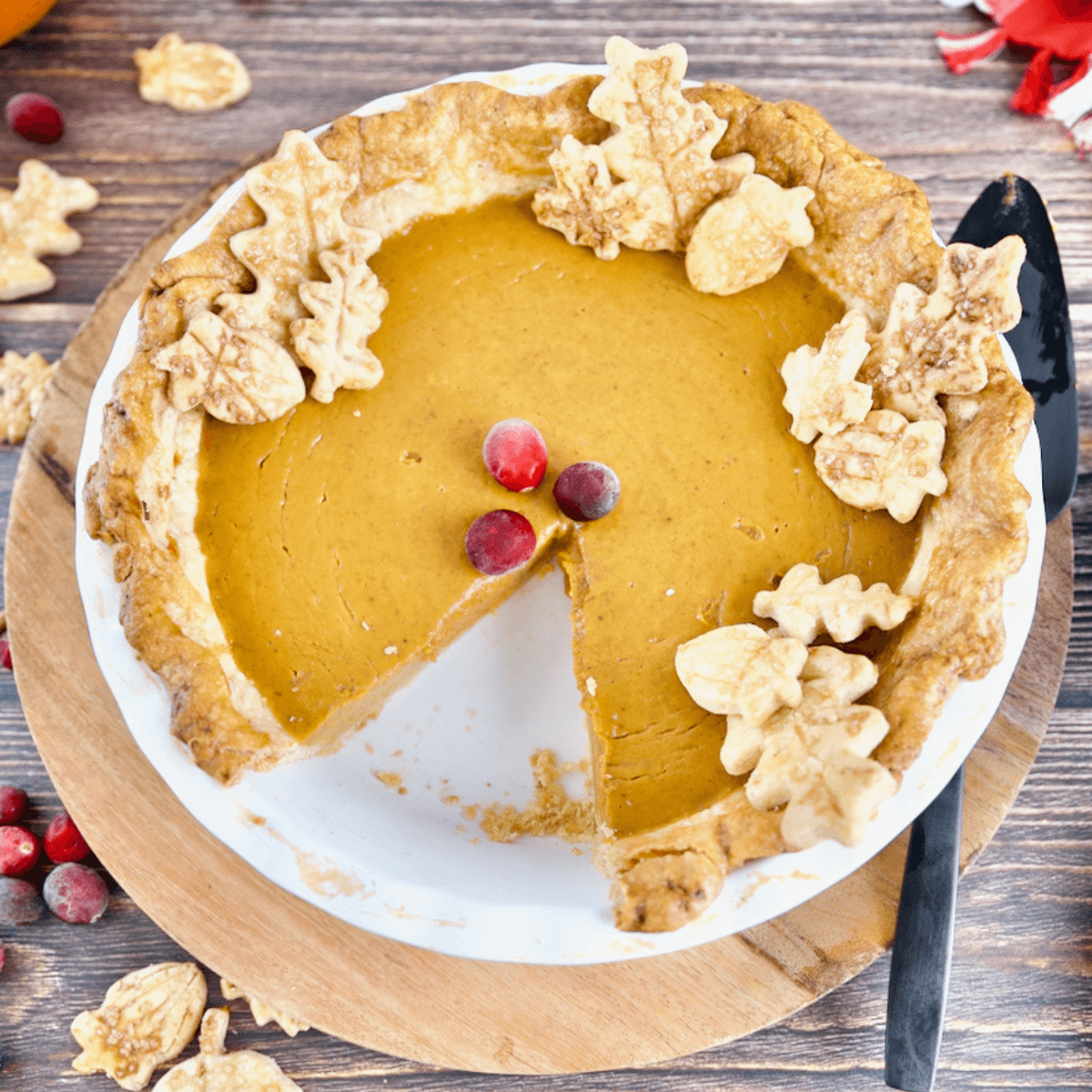 French Onion Chicken (One Skillet Meal)
Got 30 minutes and a skillet? Make this fresh and easy French Onion Chicken Skillet meal. It's like a rich bowl of French onion soup with a little extra protein!
Turkey Giblet Gravy Recipe
Here's what readers are saying about this gravy recipe!
"We cook our turkey on the charcoal grill and I've bought gravy. Not any more, this is the most spectacular gravy I have ever had and can't wait to make it again. Couldn't ask for better; thank you so much!!"

~Denise
"First ever giblet gravy, and it turned out so well! Thank you!"

~Sam
"This worked great. I loved doing it ahead of time. Thank you for the recipe."

~Wendy
How to Make Turkey Giblet Gravy Video
Recipes Trending this Weekly
I love seeing what takes off week over week and am thrilled that these recipes are catching fire.
Easy 3 Ingredient Butter Pie Crust Recipe
Easy 3-ingredient pie crust recipe. Three methods, food processor, stand mixer and by hand. The next time you are making a pie recipe, make this no fail pie crust recipe. This simple recipe will become your go-to easy pie crust recipe.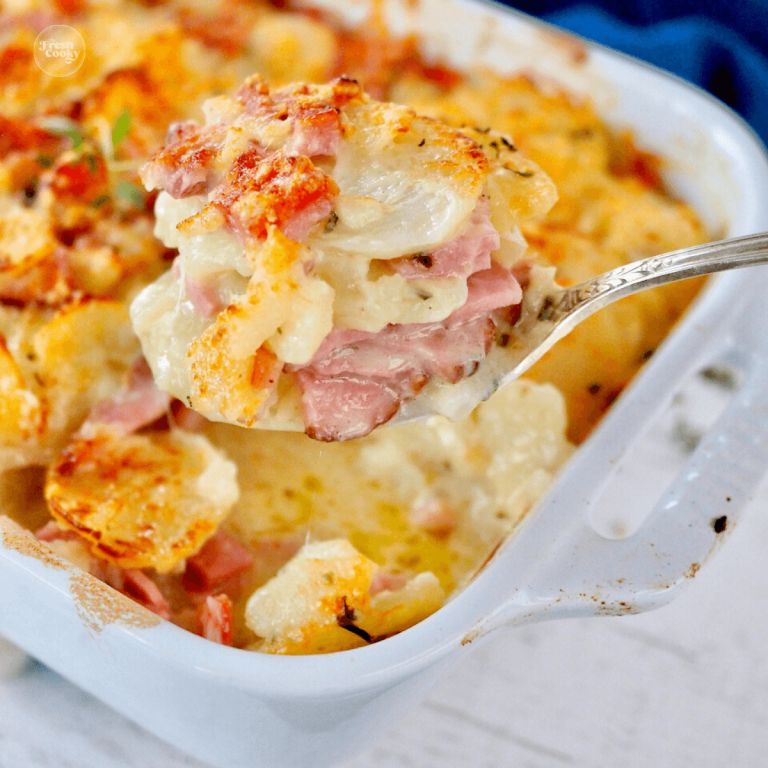 Instant Pot Scalloped Potatoes with Ham
Instant Pot Scalloped Potatoes with Ham is a cheesy, creamy, hearty version of a traditional scalloped potato dish. And they are made in a fraction of the time, thanks to the instant pot! Scalloped potatoes are an easy weeknight meal all-in-one, or an amazing side dish to accompany your holiday meal. Your choice!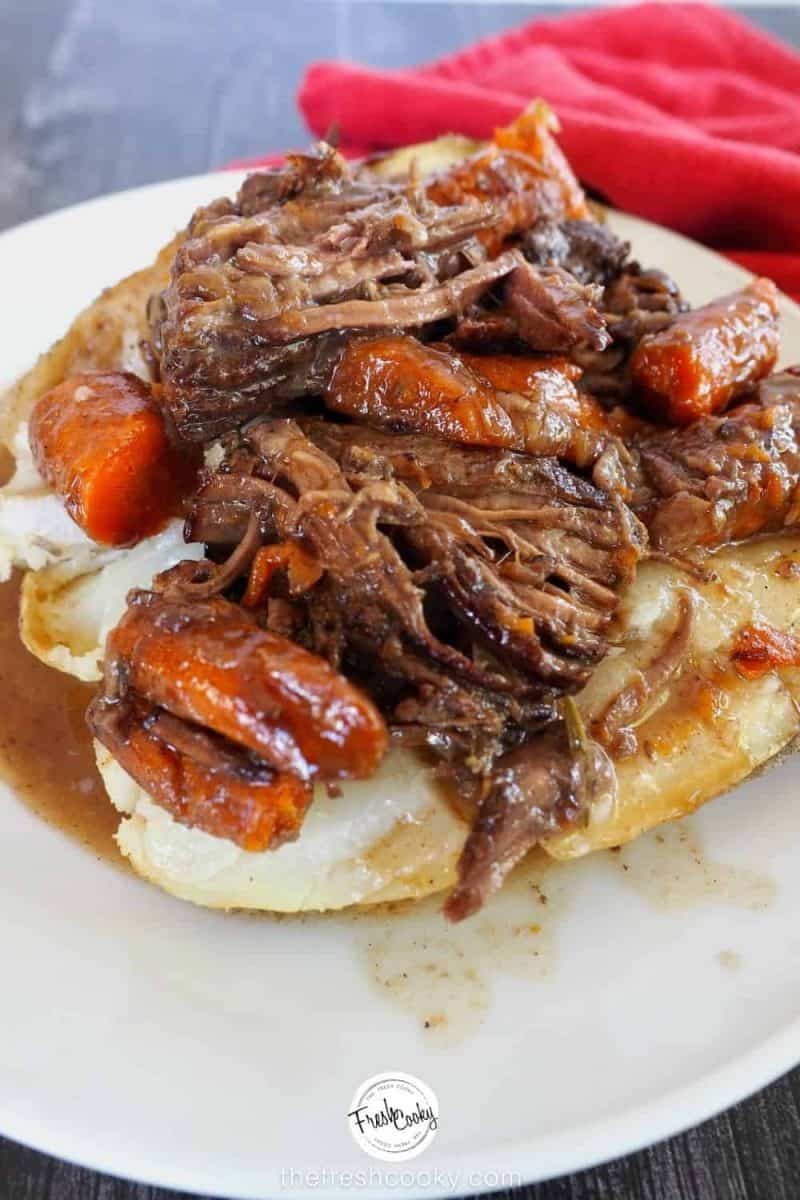 Bread and Butter Pot Roast
A slow-cooked wonder. This pot roast is so simple; fork-tender, flavorful beef, soft and creamy carrots, caramelized onions and rich potatoes, the perfect Sunday dinner…or for any weeknight.
Best Cranberry Cream Cheese Dip
This Cranberry Cream Cheese dip is not only easy, is perfect for the holiday season. 4-ingredients to this cheesy, sweet-tart, salty and savory hot dip. Using homemade or leftover cranberry sauce, this cream cheese cranberry dip will be raved about at your next party.
Weekly Inspiration
I love this song by Mercy Me, the video is very creative — I hope you know, you are flawless!
May God bless this week for you with an abundance of grace, joy and laughter.
With hope,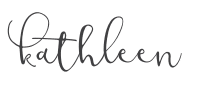 P.S. I have loaded a bunch of my new favorite kitchen gadgets, tools and more into my Amazon shop — some I own, some are on our wish list!
Thanks for visiting The Fresh Cooky's Amazon Shop