The Best All Natural Red Velvet Bundt Cake with Bailey's Cream Cheese Frosting 
As an Amazon Associate, I earn from qualifying purchases. Please read my disclosure policy.
My Red Velvet Bundt Cake recipe combines an incredibly moist cake with a decadent, silky icing made with Bailey's Irish Cream and without using harmful red dyes. This original red velvet cake recipe without food coloring is rich, decadent and tender and reminiscent of the old days.
But if you are looking for a super vibrant red velvet cake recipe, this is not the one! I went back to the beginning of this cake and omitted the food coloring or used a plant-based food coloring.
Bundt cakes are already incredibly moist, and my easy red velvet cake recipe takes it to the next level. I adore bundt cakes as do my readers, like these popular favorites: Chocolate Chocolate Chip Copycat Nothing Bundt Cake, Best White Chocolate Raspberry Bundt Cake, and this citrus fave Lemonade Bundt Cake.
My champagne truffles and espresso brownie bites are two more decadent desserts with a boozy twist. Want to stick with the classics? Check out my simple chocolate loaf cake.
What is the Best Food Coloring to Use in Red Velvet Cake
It was my goal to make a vibrant, velvety and tasty red velvet cake WITHOUT fake food coloring aka Red Dye 40 (made from petroleum!) EW!
My first attempt I used hibiscus powder (an all natural flower based pink powder) along with a tube of plant-based red food dye, I used Watkins all natural dye and the results were underwhelming.
On my second attempt, I didn't use any food dye or coloring, but relied on the natural reaction between the cocoa powder, buttermilk and vinegar. It was delish, but it looked like a chocolate cake.
Finally, after several further attempts, I landed on using SuperNatural Food Dye Powder (mixed according to package directions) AND I decided to use a non-Dutched cocoa powder to see if I could get a more natural reaction, which I believe I did, be it ever so slight.
Conclusion | While I tried my hardest using natural food colors, none of my test cakes had a vibrant blood red velvet color. Did they still have a red tint? Yes, but ever so subtle with more of a natural cocoa color. But if you are looking for an amazing, decadent, tasty cake — this original red velvet cake recipe without food coloring is the bomb!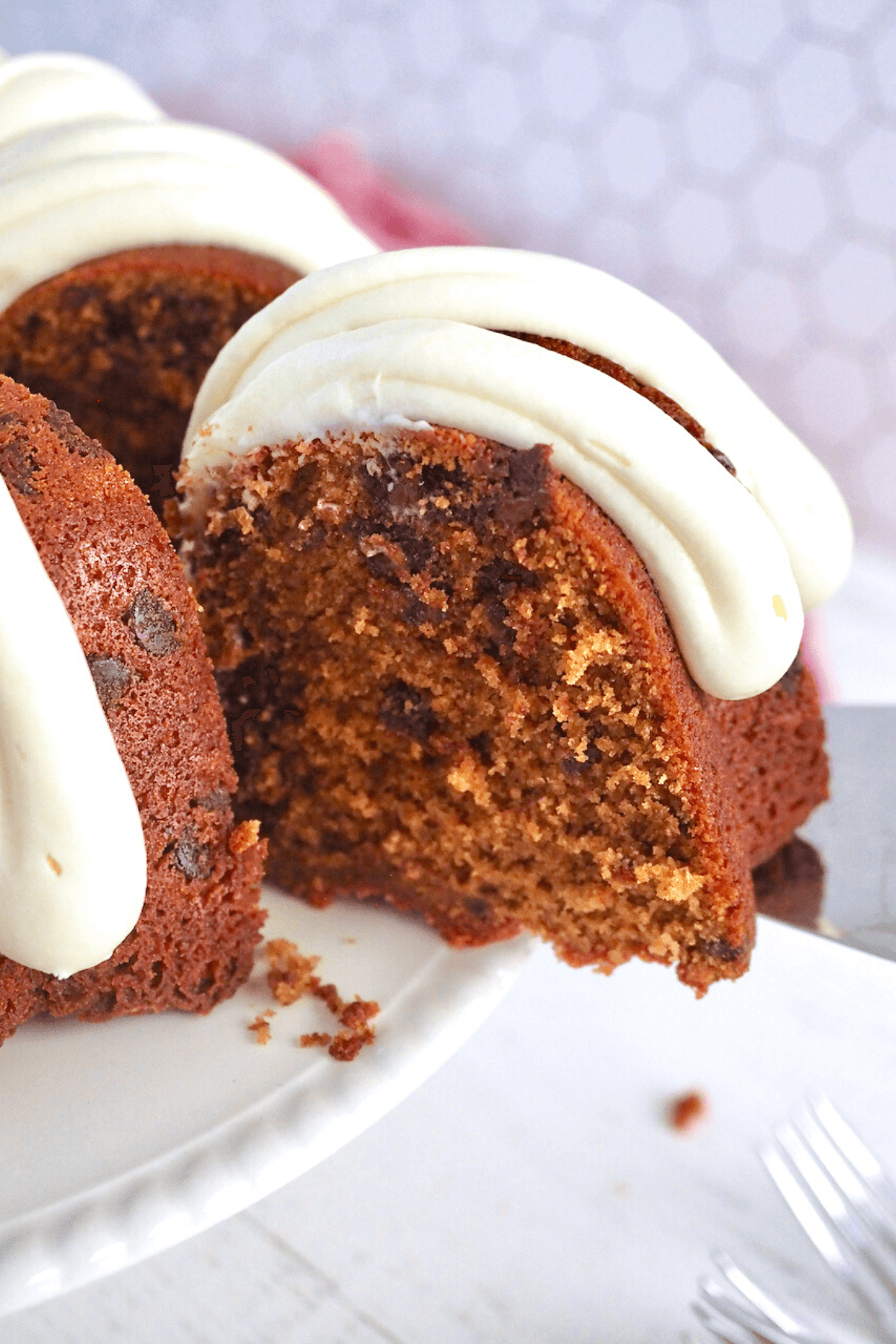 History of Red Velvet Cake
Red velvet cake is traditionally a red, red-brown, crimson, or scarlet-colored chocolate layer cake, layered with ermine icing. The original recipe did not use food coloring, with the red color due to non-Dutched, anthocyanin-rich cocoa.
The original red velvet recipes frosted their cakes with ermine frosting which is a time consuming roux based frosting. In recent years it has mostly been replaced with cream cheese frosting thanks to bakeries such as Nothing Bundt Cakes. (source)
Said to have its earliest origins in early 20th century Maryland, but the South also claims ownership of this tender cake. When foods were rationed during World War II it told that people started using beetroot or beet juice to bulk and moisture to cakes. But it was really Adams Extract Company who brought red velvet cake to America's kitchens by introducing red food coloring along with other extracts.
But then these velvet cakes popularity took off when they became the signature dessert at restaurants at high end hotels and department stores like the Waldof-Astoria Hotel and Canada's Eatons Department stores.
In recent years red velvet cupcakes, red velvet donuts and red velvet cakes have taken off in popularity with a little help from Steel Magnolia's, where the Groom's cake was a red velvet cake in the shape of an armadillo and covered in gray icing. A must watch movie if you have never seen it, but grab the tissues!
Simple Ingredients
Full list of ingredients for original red velvet cake recipe without food coloring and instructions are in the printable recipe card at the end of the post.
Flour | I used unbleached, all purpose flour for this recipe, I do not recommend bleached or self-rising and I did not test using cake flour.
Cocoa Powder | Just a few tablespoons is enough to alter the flavor of this vanilla cake with a hint of chocolate. See my testing tips regarding natural cocoa powder vs. Dutch processed cocoa powder.
Sugar | I used organic all natural cane sugar here, requiring a little longer beating to break down the larger sugar crystals.
Butter & Oil | We will use a combination of butter and oil to keep this cake moist, tender and yet slightly dense.
Eggs | It's important that your ingredients are all room temperature, take them out about an hour before beginning your batter. We'll use both whole eggs and egg yolks.
White Vinegar | Just a touch, the chemical reaction the vinegar has with the cocoa powder is partially what creates the natural red cake color.
Buttermilk | Pleasantly tangy with very little fat, it also softens the red velvet bundt cake.
Semi-Sweet Chocolate Chips | This ingredient is optional, but the little pockets of chocolate flavor are absolutely delicious! I love using Ghirardelli Mini Chocolate Chips for this cake.
All-Natural Red Food Coloring | This ingredient can be replaced by hibiscus or beet powder, if desired. Or omitted altogether.
Pro Tip
When baking, it is always best to bring all of your ingredients to room temperature before you begin the mixing process, that includes your flour if kept in the fridge as well as your butter, eggs and liquids — in this case buttermilk.
Bailey's Cream Cheese Frosting Ingredients
Butter | Use real cream butter with a little higher fat content for smoother, creamier cream cheese frosting.
Cream Cheese | Bring the cream cheese to come to room temperature first.
Bailey's Irish Cream | Sweet, milky, and deliciously boozy! Or replace with heavy cream or half and half if you do not want a boozy frosting.
Powdered Sugar | Also called confectioners sugar and icing sugar.
Vanilla Extract and a pinch of salt.
How Does Red Velvet Cake Get it's Color
Current day red velvet cakes get their coloring from using a ton of artificial red dye food coloring, however I just cannot make myself use 2 tablespoons of red dye into the batter. Especially since I know it has so many harmful side effects, especially in our children and is made from petroleum — which is why I was out to make the original red velvet cake recipe without food coloring or at least by using an all natural, plant-based food coloring.
"James Beard's reference, American Cookery (1972), describes three red velvet cakes varying in the amounts of shortening, butter, and vegetable oil. All used red food coloring. The reaction of acidic vinegar and buttermilk tends to better reveal the red anthocyanin in cocoa and keeps the cake moist, light, and fluffy.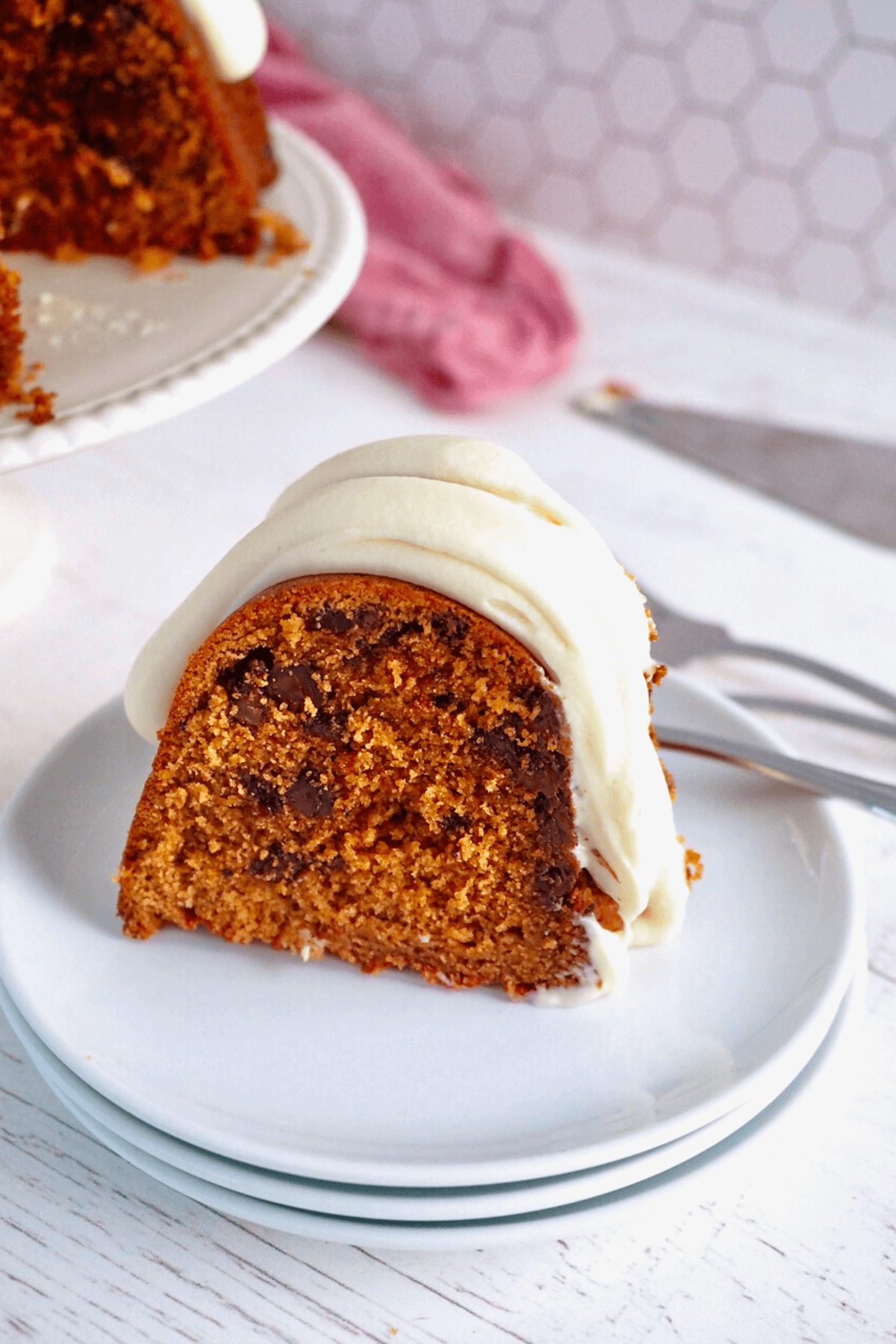 This natural tinting may have been the source for the name "red velvet", as well as "Devil's food" and similar names for chocolate cakes. Today, chocolate often undergoes Dutch processing, which prevents the color change of the anthocyanins.
A reconstruction of the original red velvet cake recipe without food coloring involves reducing or eliminating the vinegar and colorants and using a non-Dutched cocoa to provide the needed acidity and color." (Source)
Let's Bake Red Velvet Bundt Cake
Preheat your oven to 350 degrees F, or 375 at a high altitude.
Combine the flour, cocoa, baking soda, and salt in a medium bowl. Reserve 1 tablespoon of the dry ingredients (flour mixture) and toss with the chocolate chips, set aside.
In your stand mixer, fitted with the paddle attachment, cream the butter and sugar until light and fluffy, occasionally scraping the sides to fully incorporate. Or in a large bowl using a hand mixer.
With the mixer on low speed, slowly add the wet ingredients; the oil, then the eggs one at a time, mixing for 30 seconds after each on medium-high speed Mix in the vanilla extract and vinegar. Add food dye now, if desired.
Alternate 1/3 of the flour mixture and half of the buttermilk, stirring to combine. Continue adding ending with flour. If adding chocolate chips, fold them in now.
Prepare your bundt pan with non-stick spray or softened butter. Dust with cocoa powder, shaking out any excess.
Pour the batter into the pan and smooth the surface, gently tapping on a cutting board or hot pad to settle the batter.
Bake on the middle rack, using the toothpick test to check if cooked through.
Allow your red velvet bundt cake to cool in the pan for 10 minutes. Then, invert it onto a cooling rack and cool completely before frosting.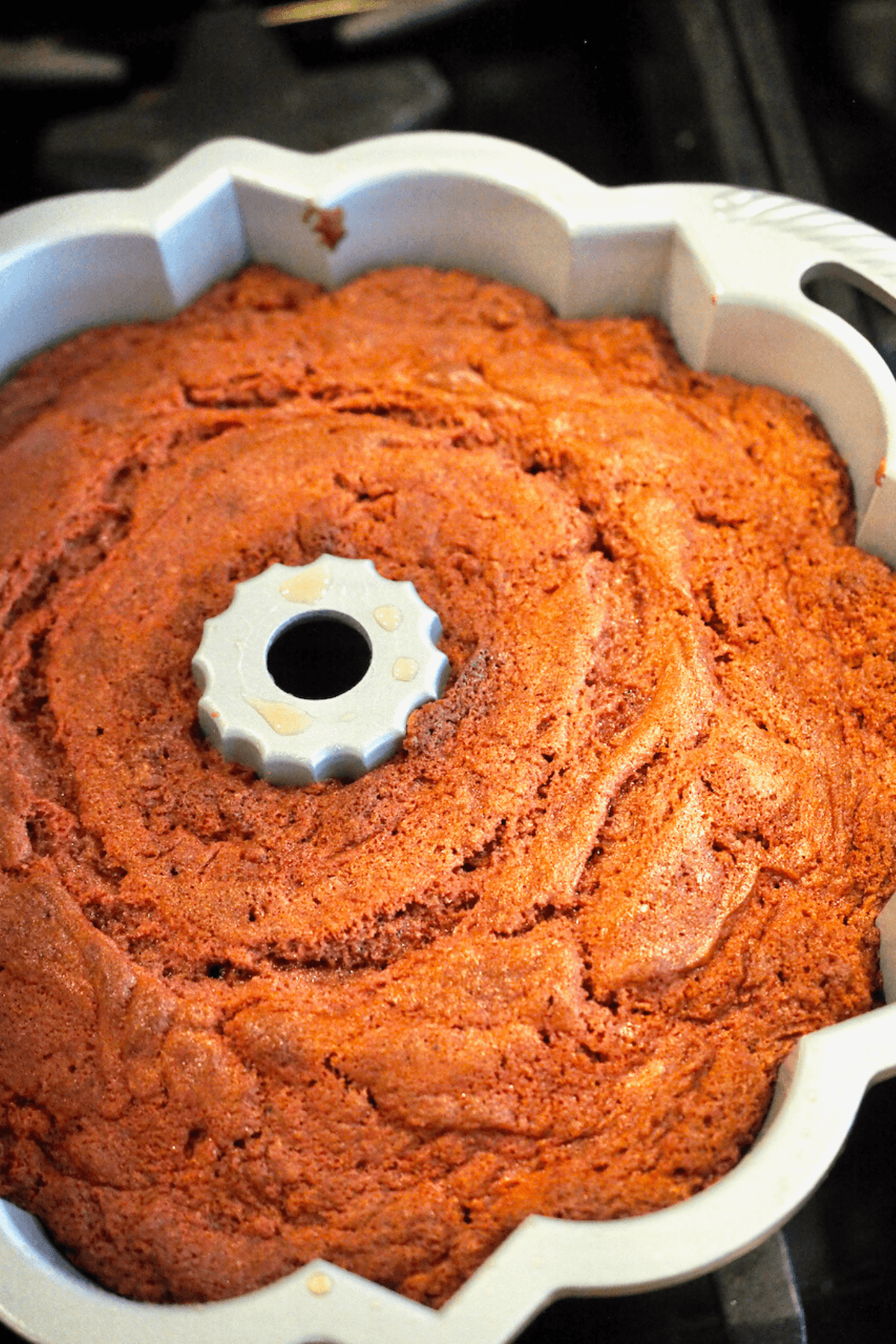 How to Make Bailey's Cream Cheese Frosting
Beat the butter and cream cheese in your stand mixer until light, fluffy and smooth.
Mix in the vanilla extract, then alternate adding powdered sugar and Baileys until you reach the desired consistency. You want a light, fluffy icing that isn't too soft or too stiff.
Use a pastry bag to generously pipe the frosting back and forth, from the inside out, down the sides.
Variations
If you don't want to use Baileys Irish Cream in your icing, you can use cream or milk instead.
Omit food coloring altogether, making the original, old-fashioned, easy red velvet cake recipe.
Instead of baking in a bundt pan, bake this best red velvet cake in

two

well greased 8 or 9-inch cake pans (I suggest also lining with parchment paper) and bake 30-32 minutes until top springs back when lightly touched and toothpick inserted in the center of the cakes comes out clean.
No vinegar? Use lemon juice instead.
Fresh Tips
The secret to getting your bundt cake out of the pan in one piece is to do a good job greasing and flouring it ahead of time. Either take the time to brush with softened butter or grease well (every nook and cranny), then dust with cocoa powder or flour. OR use a quality baking spray with flour in it, like Baker's Joy, La Tourangelle Baking Spray (also gluten-free) or Bak-Klene.
It is also important to allow bundt cakes to cool for at least 10 minutes before trying to remove them from the pan.
If you don't have a large round piping tip, you can simply snip the end off of a pastry bag – or even a gallon size Ziploc! Cut off about an inch to get a nice, round opening.
Frequently Asked Questions
What is the best way to store a red velvet bundt cake?
Store in an airtight container at room temperature for 1-2 days before transferring to the fridge, where it will last for up to 7 days. You can also freeze for up to 3 months, either frosted or unfrosted! Simply thaw and enjoy!
Is red velvet cake just chocolate cake?
Not quite! It's tangy, thanks to the buttermilk and vinegar, and does not use as much cocoa as chocolate cakes, the addition of red food coloring changes the crumb of the cake slightly.
What size pan should I use for a red velvet bundt cake?
I use a 10-cup bundt pan. A larger pan would also be fine, but don't use a smaller one! This is my favorite bundt pan, they are heavy duty, easy to clean and release easier.
Top Tip
I have learned in recent years that while you only cool your bundt in the pan for 10 minutes, keep the hot pan inverted while the cake cools completely, thereby keeping it nice and moist.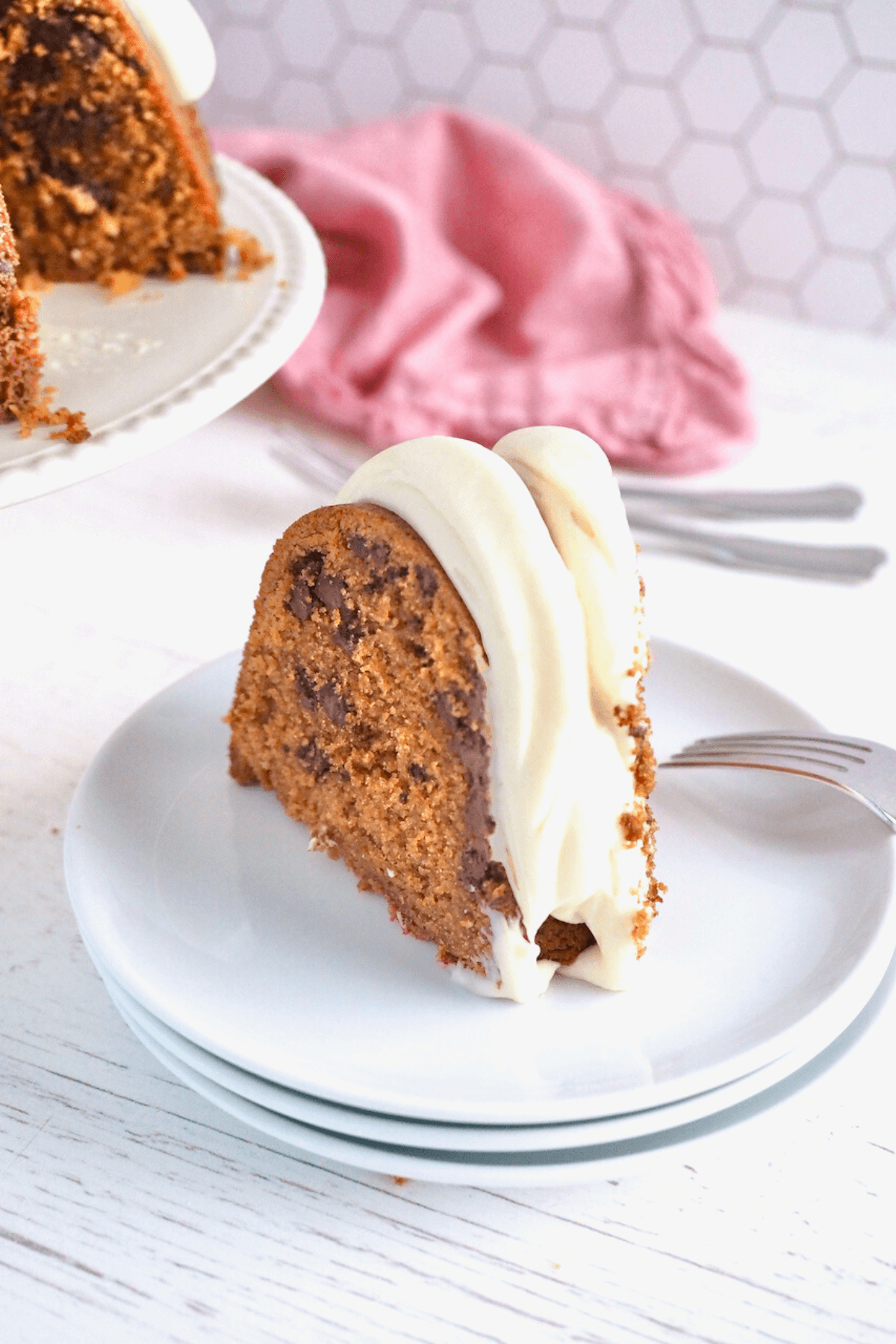 High Altitude Adjustments
Increase unbleached flour to 2 ¾ cups
Reduce baking soda to ¾ teaspoon
Decrease sugar to 1 ⅔ cups
Bake in 375 degree oven if using regular pan, if dark pan, keep at 350 degrees.
Red Dye Food Coloring vs. All Natural Red Velvet Cake
Don't have non-Dutch Processed cocoa powder? Use your favorite cocoa powder, Rodelle is my favorite! The reaction won't quite be the same, but it will still be delicious!
Want to use Red Food Dye? For the traditional blood red, red velvet cake color! Go for it, use up to 2 tablespoons food grade red dye or 3 teaspoons of red gel food coloring.
Try beetroot powder? Use up to 2 tablespoons, let me know how it turns out.
More Yummy Bundt Cake Recipes
Love It? Pin It!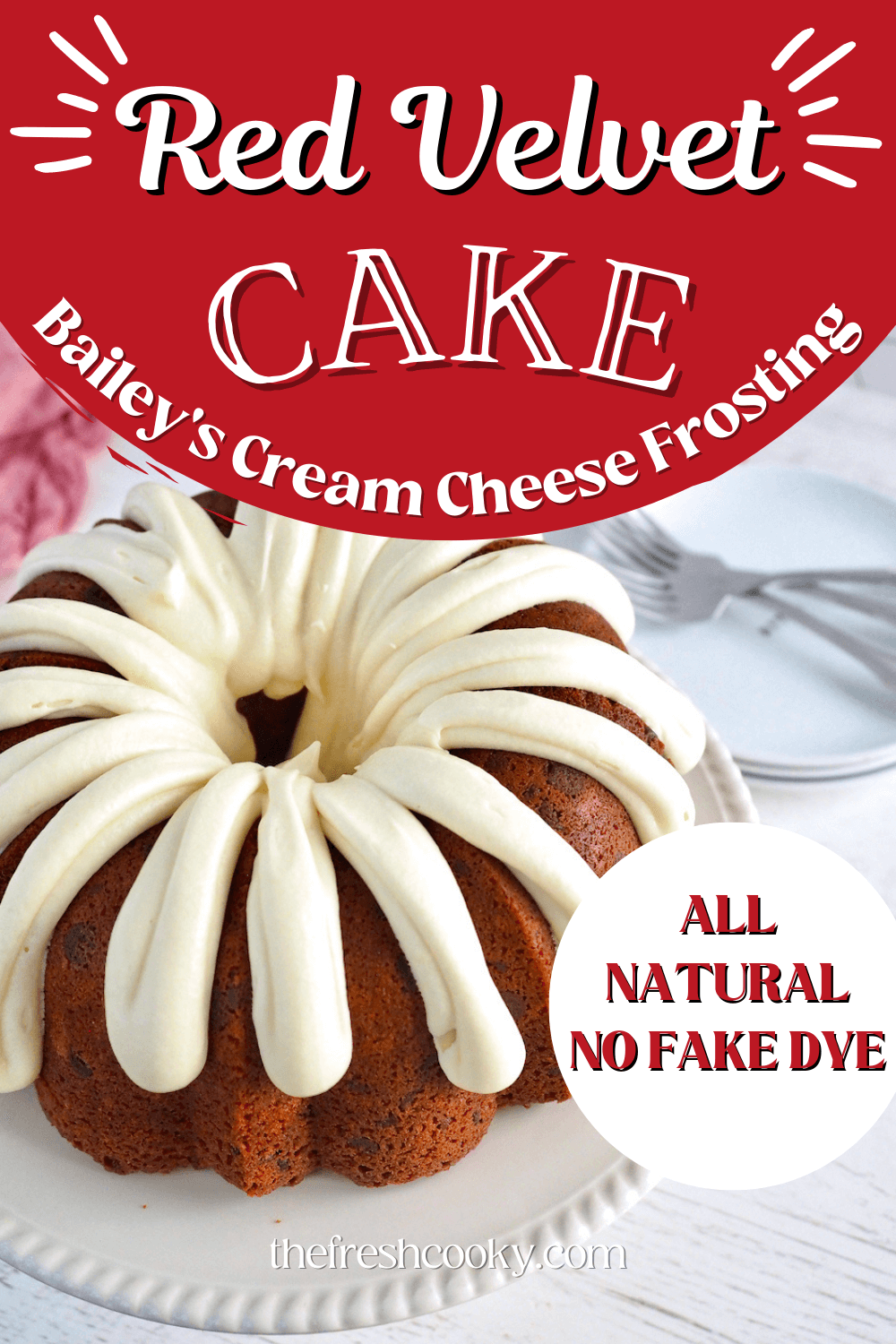 I hope you enjoyed this all natural original red velvet cake recipe without food coloring! The velvety texture and tender crumb along with the incredible Bailey's Cream Cheese Frosting is a food marriage made in heaven!
Like this recipe?
Don't forget to give it a ⭐️⭐️⭐️⭐️⭐️ star rating and comment below the recipe!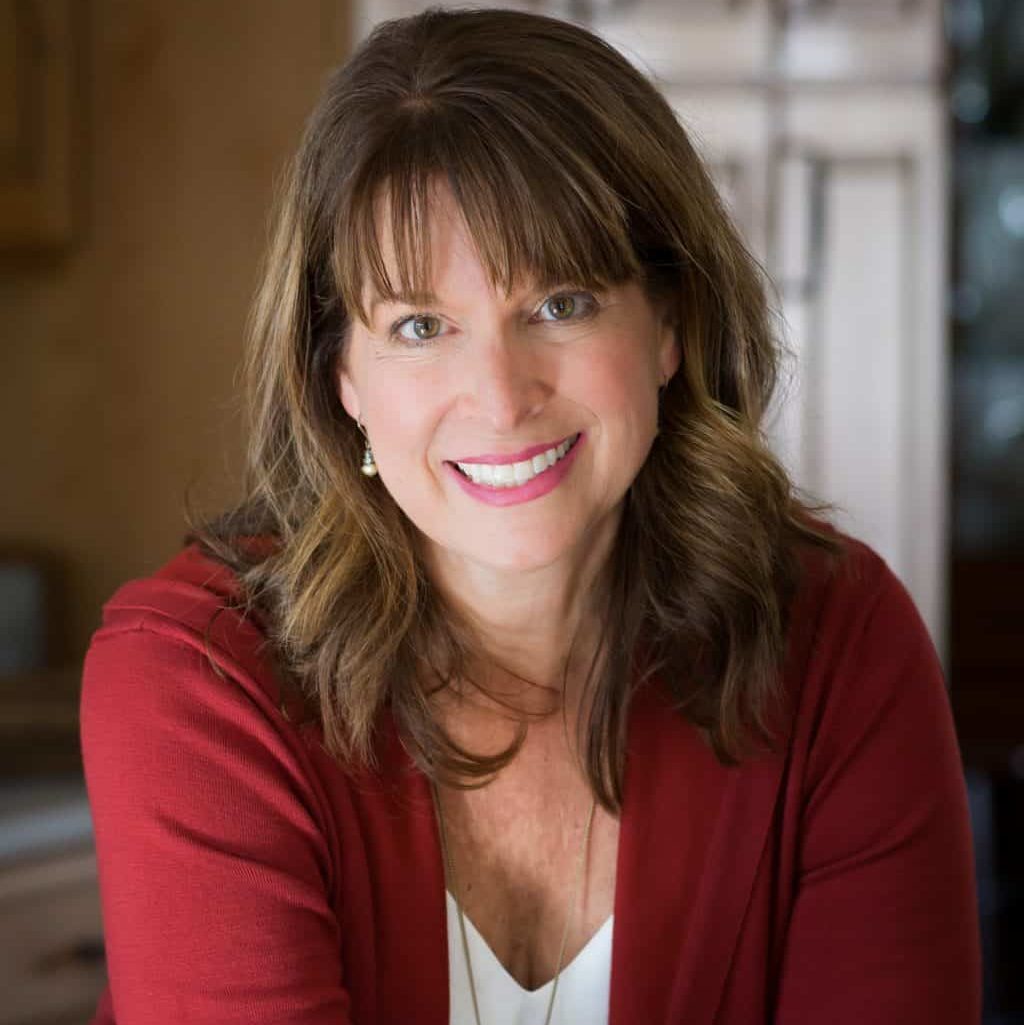 About Kathleen Pope
Recipe Innovator | Food Photographer | Food Writer
Hi, I'm Kathleen Pope. Here at The Fresh Cooky you will find easy, mostly from-scratch, trusted recipes for all occasions. From speedy dinners to tasty desserts, with easy step-by-step instructions. I am here to help teach you how to make mouthwatering recipes without spending hours in the kitchen. Read more about Kathleen here.