As an Amazon Associate, I earn commissions from qualifying purchases (
disclosure policy
).
Easy Healthy Freezer Meals – a must for every busy household! Fabulous and fresh meat marinades that are sure to please! If you plan it right, you can easily use one marinade and double each recipe, giving you a total of 10 freezer meals! Woot-woot!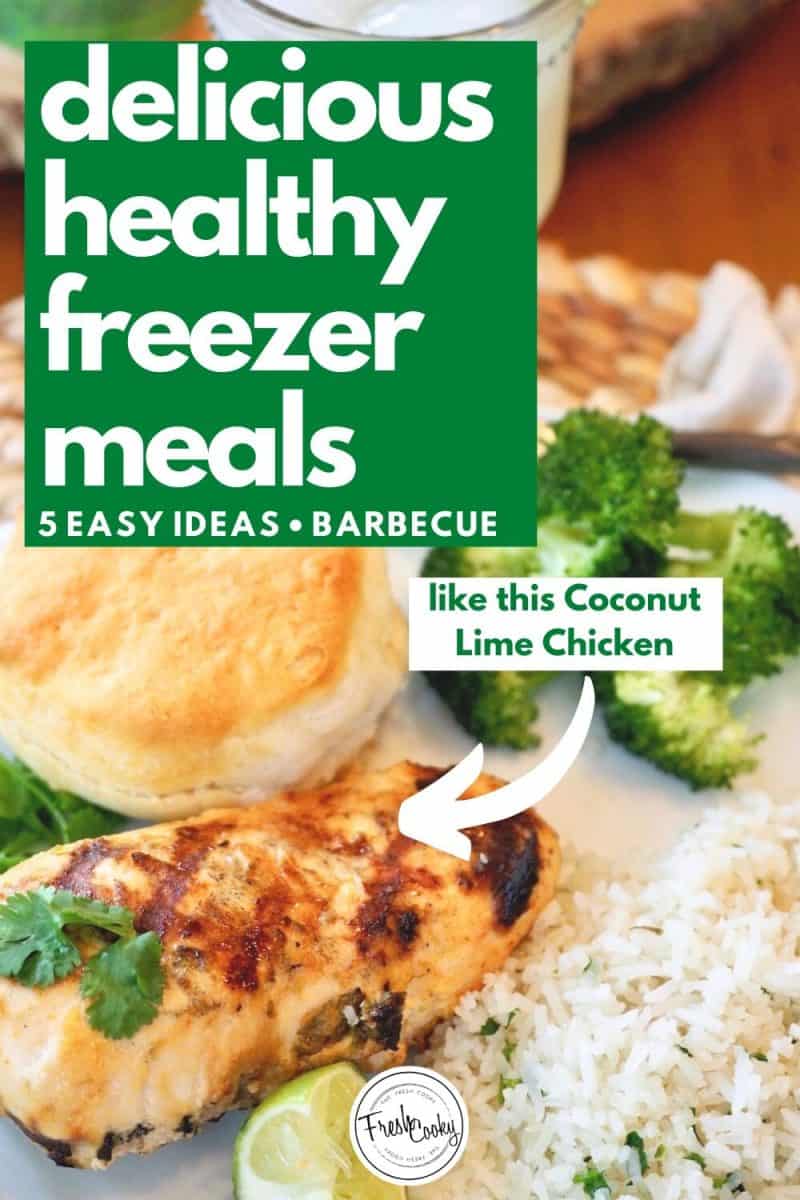 Whether you are looking to stock your freezer to prepare for Back-to-school or you just need healthy, quick meals to pull out of the freezer for a busy weekend — these meals are ideal! Check out this post on How to Stock an Emergency Pantry & Freezer.
What Meals Are Good To Make Ahead and Freeze?
Our family enjoys, healthy, easy and oh-so-FLAVORFUL meals and these freezer friendly meat marinades fit each and every one of those descriptions.
Most of the marinade ingredients in these freezer meals are probably already in your pantry, maybe one or two items you'll need to purchase.
What I love about these freezer meals is that while the weather is still nice, these are all very barbecue friendly.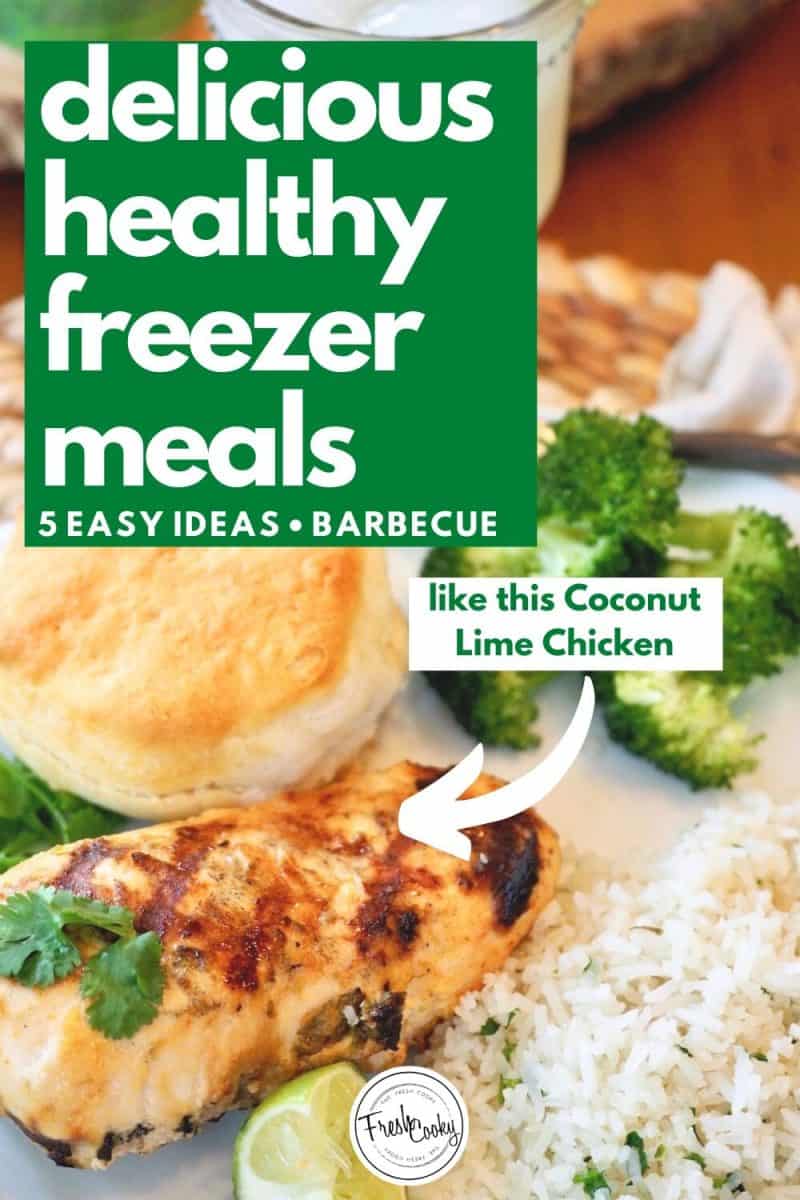 QUICK THAWING FREEZER MEALS
I often forget in the morning to take out of the freezer what I plan to cook that evening, so quick thawing frozen meals are a must. Simply lay on the counter for a couple hours, or if desperate, find a large enough container and fill with warm water, emerging the frozen meal in the warm water, test regularly.
Here they are in my freezer, just waiting for that day when I don't have any time and haven't even thought about dinner!
TIPS for Freezer Meal Prep day:
Purchase your meat the day of or day before and keep in fridge until ready to use.
DOUBLE UP! As long as you are taking the time, most of these recipes require little or no extra effort if you want to double the meat. A little marinade goes a long way, so don't be shy about splitting these up using the amount of meat your family will use. Generally you need about 1 cup of marinade to marinate enough meat for 4-5 people; most of the recipes make about 2 cups.
Make a Shopping List | Go through each recipe, make a list of what you have on hand and what you need to purchase.
Clear out a shelf or drawer in your freezer in order to freeze meals; it's best if the meals freeze flat while freezing, that way they stack more compactly and efficiently.
Have plenty of gallon sized freezer bags and don't forget to write on them before you fill!
Fill your sink with hot soapy water, as you finish using dishes, throw (not literally) them in the sink for quick washing and re-use.
Use bowls (these work well) that you can fold the baggies over or use one of these nifty little gadgets, a baggie holder!
When prepping ingredients check to see if they are needed for any other recipes and prep it all at one time, like onions or garlic!
PRINT COPY OF RECIPE for each item and keep in freezer with frozen meal, that way on cooking day you aren't searching for how to cook it, or just write simple instructions directly on the baggie.
If you have a small family (like mine of 4) or small people who don't eat much, these meals can all be made into two meals each! That's quite a yield for a few hours of prep.
Pair it with Cilantro Lime Rice, a crisp Caesar salad, green beans or other veggie of choice.
And if you are looking for easy lunch ideas, give these lunch box ideas a try!
Oh and after you make all these wonderful meals, make yourself one of these simple margaritas to sip on while you throw something on the barbie!