Browned Butter Sugar Cookie Bars with Salted Caramel Frosting
As an Amazon Associate, I earn from qualifying purchases. Please read my disclosure policy.
Browned Butter Sugar Cookie Bars with Salted Caramel Frosting…whew! I know it's a mouthful to say, but once you have a mouthful of these bars you'll never forget the name. Delicious, rich, moist, just the right amount of sweet and salty, with a touch of decadent and nutty browned butter that greatly enhances the cookie, topped off with…wait for it…salted caramel frosting! Shut the front door! These are out of this world, if you like caramel, butter, sweet & salty mix.
BROWNED BUTTER SUGAR COOKIE BARS WITH SALTED CARAMEL FROSTING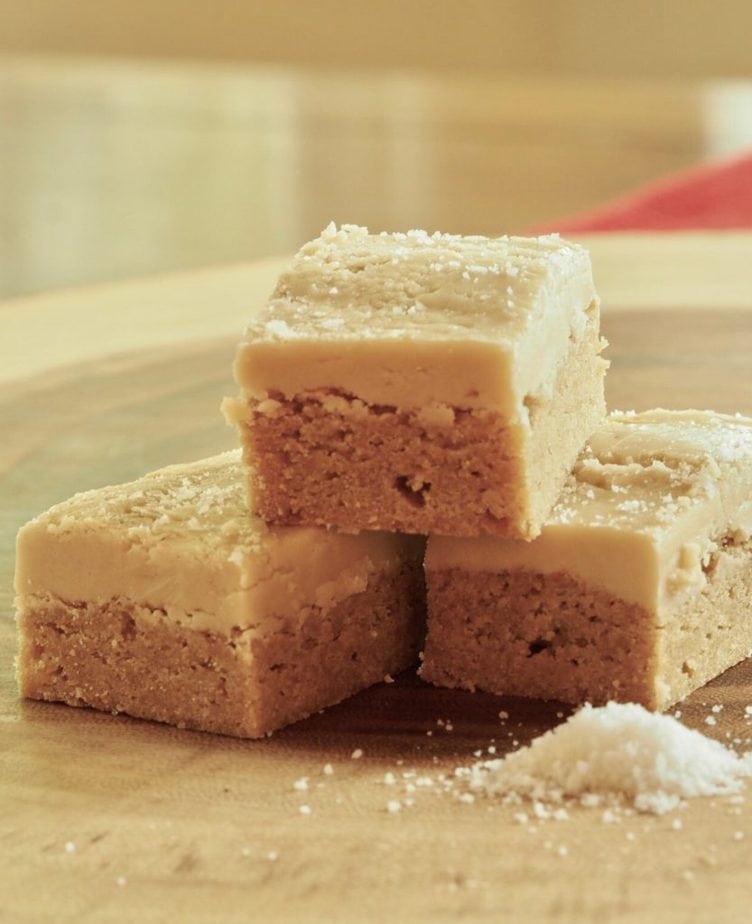 I was looking for something a bit different for a swim team potluck and came across this recipe that I had tucked away. Don't be afraid to brown butter, it's really not that hard, but you do need to stay on it. I discovered these from The Recipe Critic and they are winners! Check her blog out, it's darling and has wonderful recipes!
Start over medium-low heat and melt your butter, once it's melted watch it closely.
Once melted, bring to a simmer, whisking constantly, it will start foam up slightly just before it starts browning, continue whisking until lightly browned. Remove it from the heat once it's giving off a slightly nutty aroma and is a beautiful caramel color, careful you don't burn it. Remove from heat and allow to cool while prepping the rest of your ingredients.
Next, add your dark brown sugar and regular sugar, I used my usual unbleached natural cane sugar.
With mixer on low speed, slowly mix in your slightly cooled butter into the sugar mixture, mix until smooth.
With mixer on medium, add eggs one at a time until mixture is well creamed, about 2-3 minutes.
Measure flour and pour in while mixing on low.
Toss in sea salt and combine. Scrape down sides, but don't over mix. It should now be the consistency of peanut butter. In fact, it looks a lot like peanut butter!
Pour into prepared pan, I just lined mine with parchment for easy lifting out to slice. If you don't line your pan, be sure to spray or grease well.
Use a spatula and spread to corners.
Bake as directed, under-baking slightly, I kept mine in for an extra couple minutes and I shouldn't have, they would have had a chewier bite had I taken them out on time. Remove from oven and cool before frosting. I baked for 22, I'd go for 20 and keep it at that.
SALTED CARAMEL BUTTERCREAM
While baking, make your frosting. Melt your butter and brown sugar together in a saucepan over low heat, allow to come to boil and whisk in milk, returning to a boil.
Remove from heat and stir in powdered sugar, whisking until smooth. I ended up pulling out my handheld mixer and just whirred it for a minute or so to remove those lumps of powdered sugar.
Spread on warm or cooled bars. If easier, lifting out bars from pan. Spread the frosting over the cooled cookie bars.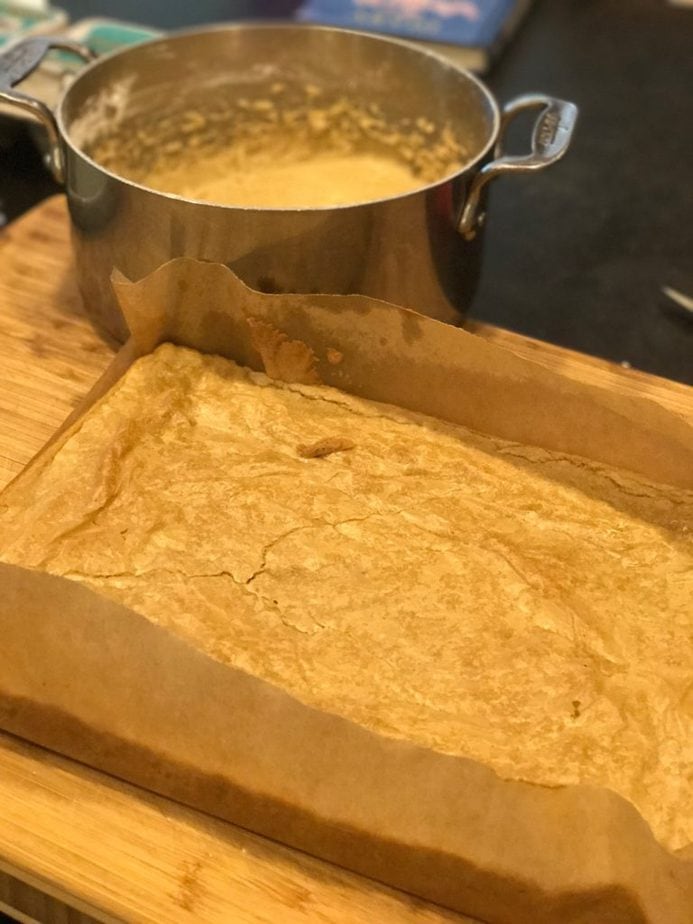 Sprinkle a little sea salt. I used a little Fleur de Sel because it makes me a bit crazy! Those little tiny pieces of salt that are filled with HUGE flavor.
Take little pinches and just sprinkle over the top of the bars. Obviously, omitting if you don't like the salt, but if you haven't tried it, oh please do!
Slice into small squares, these go a long way since they are so rich! Kind of like these sugar cookie bites or brownie bites.
FREE RECIPES FROM THE FRESH COOKY SIGN-UP TODAY!
BAKERS TIP: Using parchment lined pans makes cutting the bars as easy as cake, pie, bars! Just lift them out of the pan onto a cutting board. Using a nice long knife, run the blade under hot water so the blade slides right through the frosting, wipe the blade with a paper towel after each cut, this will remove any cling-ons from the bars (not to be confused with Klingon's. Yes, it's true, I admit it, I'm a "Trekky").
Enjoy this recipe? Please leave a comment and rate the recipe in the recipe card.
Hashtag any recipes you make from The Fresh Cooky #thefreshcooky or tag me @thefreshcooky on Instagram to be featured on our stories!
LOVE WHOLESOME DELICIOUS RECIPES? COME FOLLOW ALONG!
Share a picture and tag it #TheFreshCooky so we can see it.
GET FREE RECIPES FROM THE FRESH COOKY DELIVERED RIGHT TO YOUR INBOX!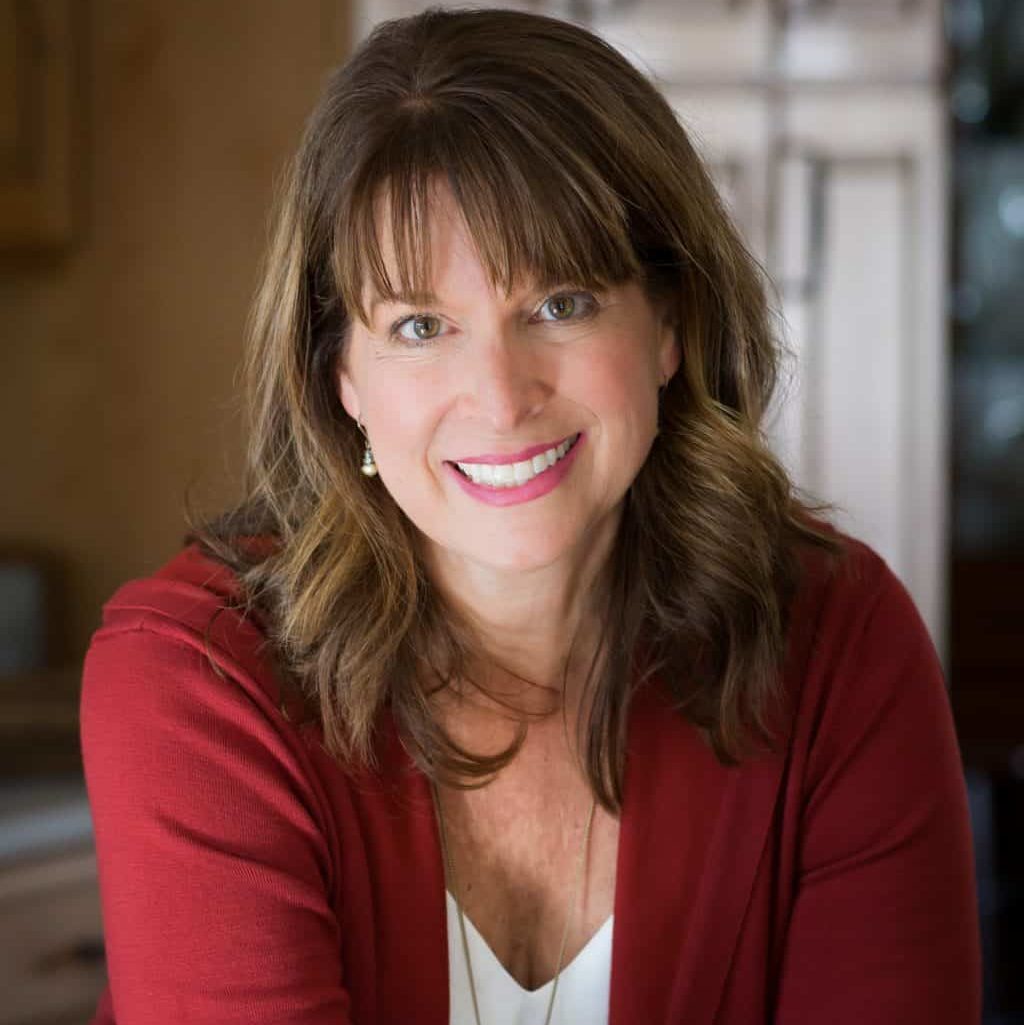 About Kathleen Pope
Recipe Innovator | Food Photographer | Food Writer
Hi, I'm Kathleen Pope. Here at The Fresh Cooky you will find easy, mostly from-scratch, trusted recipes for all occasions. From speedy dinners to tasty desserts, with easy step-by-step instructions. I am here to help teach you how to make mouthwatering recipes without spending hours in the kitchen. Read more about Kathleen here.