As an Amazon Associate, I earn commissions from qualifying purchases (
disclosure policy
).

Happy Friday!
Strawberries!! Who loves strawberries!?! Today I am bringing you 9 fun facts about strawberries; plus their health benefits, how to store them and of course great recipes using these bright red summer fruits! As June approaches, strawberries come into their best season for most of North America!
I have been having so much fun lately making all sorts of strawberry recipes! Browse to the end for all of my strawberry recipes! But you can be sure, that I'm not done yet, what strawberry recipes would you love to see?
9 Fun Facts about Strawberries!
All of the fun facts, you (n)ever wanted to know about Strawberries!
Fragaria is the scientific name for the fruit.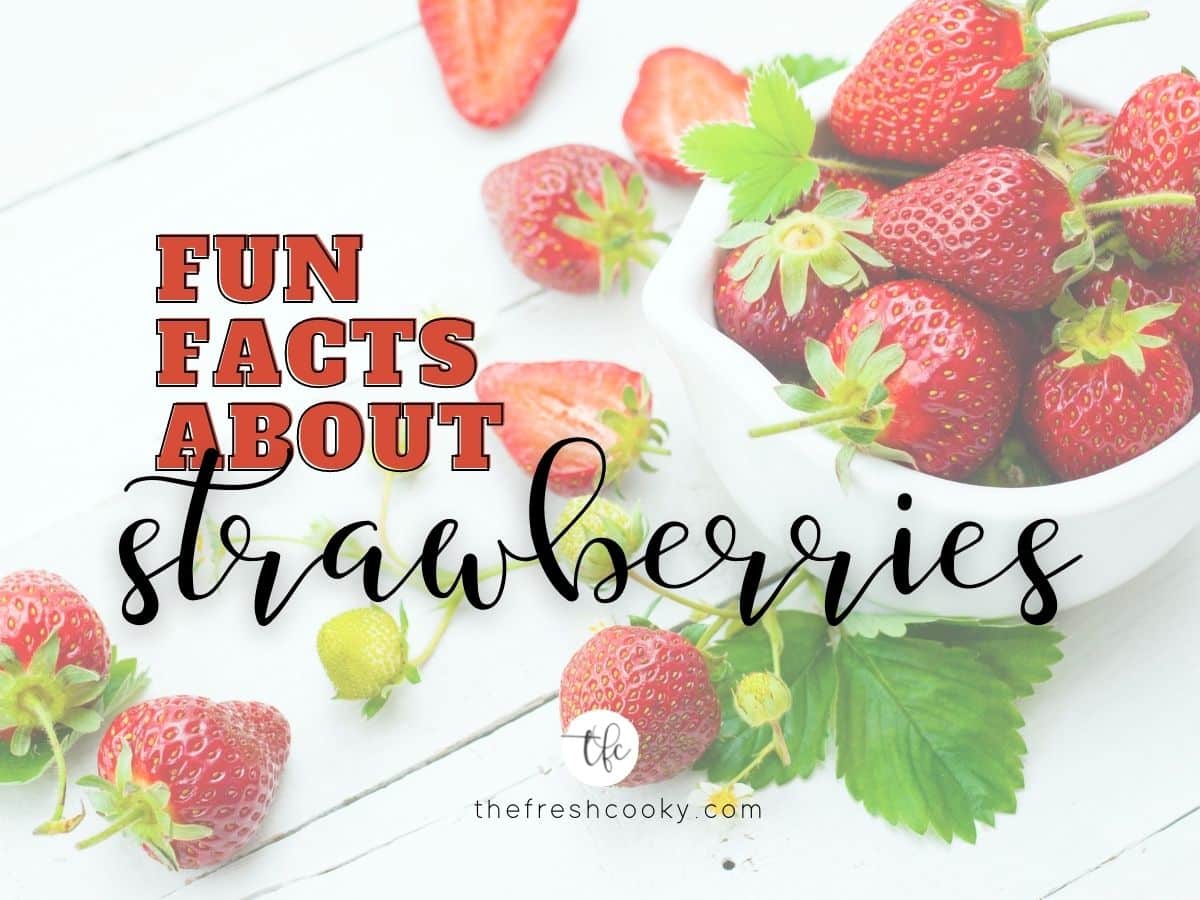 The fleshy part you are eating is actually the stem of the plant.
Strawberry word has its origin from Old English words "steowberie" or "streawbelige".
The strawberry is not, technically, a berry, why you ask? Because its seeds are on the exterior. There are 200 seeds (called "achenes") on the average strawberry, each one can grow into a new strawberry plant.
Unlike some other fruits, strawberries don't continue to ripen after being picked.
Strawberries are a member of rose family and it is the only fruit which has seeds outside. It is the first fruit that ripens in the spring season.
The Winter Strawberry Capital is Plant City, FL — one of my sweet friends and favorite bloggers, Nikki at Soulfully Made used to work in the strawberry industry in Florida. And just take a look at this gorgeous Chantilly Sheet Cake, perfect for Memorial day and 4th of July!
Eat strawberries! It is good for your muscles, your brain, your heart, and it lowers BP, helps in preventing the development of cancer and even aids in improving cognitive processes.
In Sweden, strawberries are a traditional dessert served on St John's Day, also known as Midsummer's Eve.
Health Benefits of Strawberries
The health benefits of strawberries include improved eye care and cognitive function, lowers BP, arthritis, gout and various cardiovascular diseases.
Rich in antioxidants, vitamins and minerals that contribute to overall health! These properties make them great for immune system improvement, preventing various cancers and reducing the signs of aging.
Since strawberries are rich folate, potassium, manganese, dietary fiber, and magnesium, they are especially healthy to pregnant women and they are also extremely high in vitamin C – more than oranges even!
Best Way to Store Strawberries
Here are a few simple tips for storing your strawberries so they will last longer!
Do not wash them! Until you are ready to eat them that is! They are like little sponges and will soak up that water, no matter how much you pat them dry!
If you are using or eating them the same day, leave them out on the counter, just remind people to take what they want and give them a quick washing before noshing on them! But any longer, they should be refrigerated.
When storing them in the fridge, the goal is to keep moisture away, so use that crisper drawer. Ideally, remove the strawberries from their original container, lining a shallow bowl with several layers of paper towels and gently lay the unwashed strawberries in one layer, covering them. They should last several days this way.
If your berries have gone past their prime, simply wash, hull (remove the stem) and lay them on a cookie sheet to flash freeze them in the freezer. Use them in recipes, smoothies (that's how we most use them), they might not be as pretty, but they are still tasty!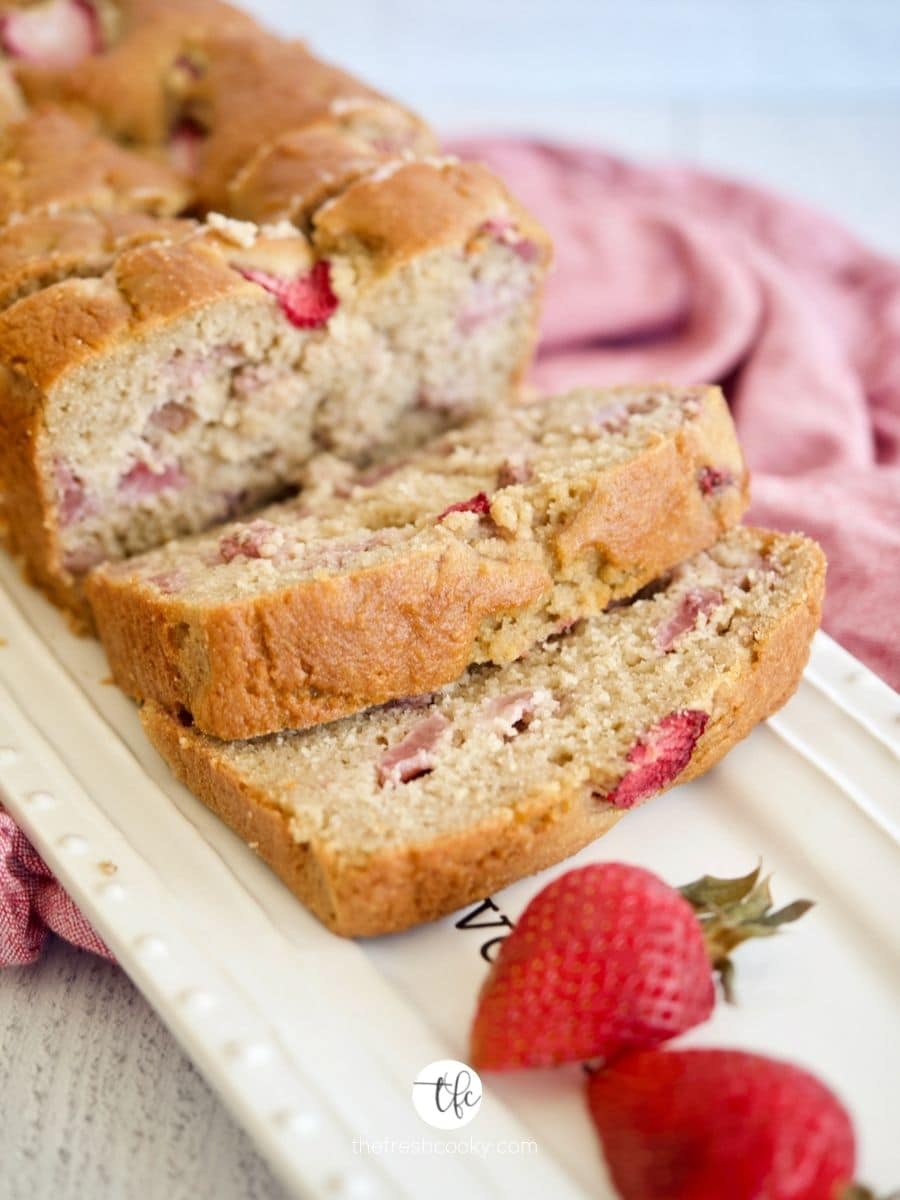 Strawberry Recipes
Let's use those strawberries!
How will you use your strawberries this year? I would love to hear! Remember I answer every email personally!
Have a blessed weekend and I appreciate you hanging around!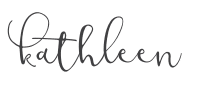 P.S. Be sure to browse through last weeks Fresh Fridays for more great recipes!