Giant Cadbury Cookie Cake
As an Amazon Associate, I earn from qualifying purchases. Please read my disclosure policy.
This simple, yet elegant make-ahead Giant Cadbury Cookie Cake is the perfect and quick dessert for any Easter or Spring celebration. Easy, chewy, a giant sugar cookie studded with chocolate Cadbury eggs, a new Easter tradition your family will love.
I am always looking for quick, make ahead desserts that I can whip up and have on hand, especially for holidays — instant hit!
My eggs cracked, but they look kind of cute, all crackly and since nothing I do is ever perfect, this works great for me.
How to make a giant sugar cookie
The perfect Easter dessert, whether it's for a brunch, lunch or dinner. It's really just a giant baked sugar cookie, chewy, soft and delicious; studded with crunchy and creamy mini Cadbury Eggs.
Easy Steps for a Giant Cookie Cake
Start by placing 1 cup of softened butter (I used salted butter) into the bowl of a stand mixer and whip it up for 1-2 minutes until light and fluffy.
Preheat your oven to 350º and grease a 10″ or 12″ tart, pie dish or it would be delicious cast iron skillet.
Pour sugar to the whipped butter. I use unbleached all-natural cane sugar, which is a bit more coarse than refined white sugar, so whip it a bit longer, 2-3 minutes with the butter and brown sugar.
Next add your brown sugar…cream it well, for a minute or two. Scrape down the sides of the bowl.
Pour in your vanilla a generous tablespoon of it, gives it a beautiful vanilla flavor.
Add your eggs, one at a time; just until blended.
While eggs are mixing, in a medium bowl stir together all-purpose flour, baking soda, baking powder and salt.
Slowly add flour to the butter and sugar mixture, until just combined.
Spoon batter into prepared tart pan and press to fill the entire pan, trying to get it as even as possible. Try placing a piece of parchment paper on top and smooth cookie dough.
The Secret to non-sinking Cadbury Eggs
Bake for 9-12 minutes at 350° then remove from oven on a cooling rack and press Cadbury Candy Eggs into the cookie in desired pattern. I didn't quite use the entire cup of candies.
KATHLEEN'S TIP | Make sure to keep the oven door closed while you are pressing the candies on top so the heat doesn't escape.
Return to oven and continue baking for 7-10 minutes until top is no longer glossy. If you prefer a more underdone cookie (like I do!) then remove sooner, if you prefer it more cooked all the way through, go to the end of that time.
Remove from oven and cool on rack completely before serving.
Slice and serve like you would a pie, maybe even with a scoop of vanilla bean ice cream on top!
OPTIONAL | If you prefer, you may add the candy eggs directly to the batter, stirring them in gently as to not crush them. Or place Cadbury Mini Eggs before you bake, pressing gently into the soft dough.
Recipe adapted from her Julie Blanner's Cadbury Cookie Cake.
Give these other springtime recipes a try as well:
Like this recipe?
Don't forget to give it a ⭐️⭐️⭐️⭐️⭐️ star rating and comment below the recipe!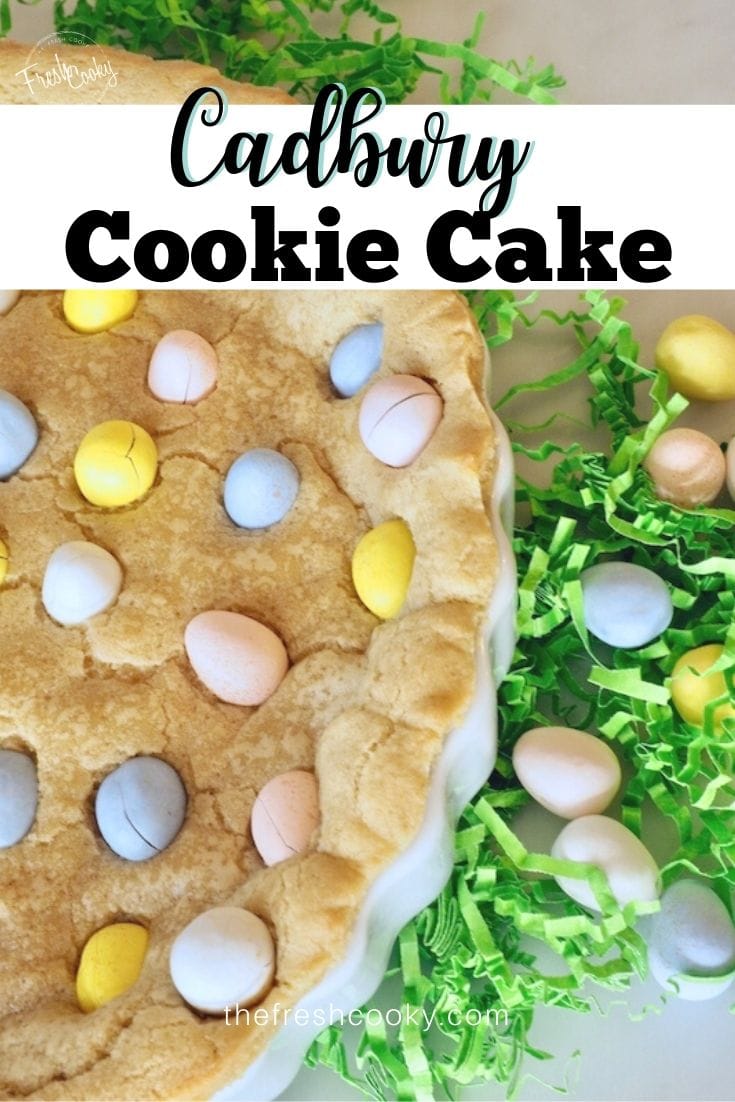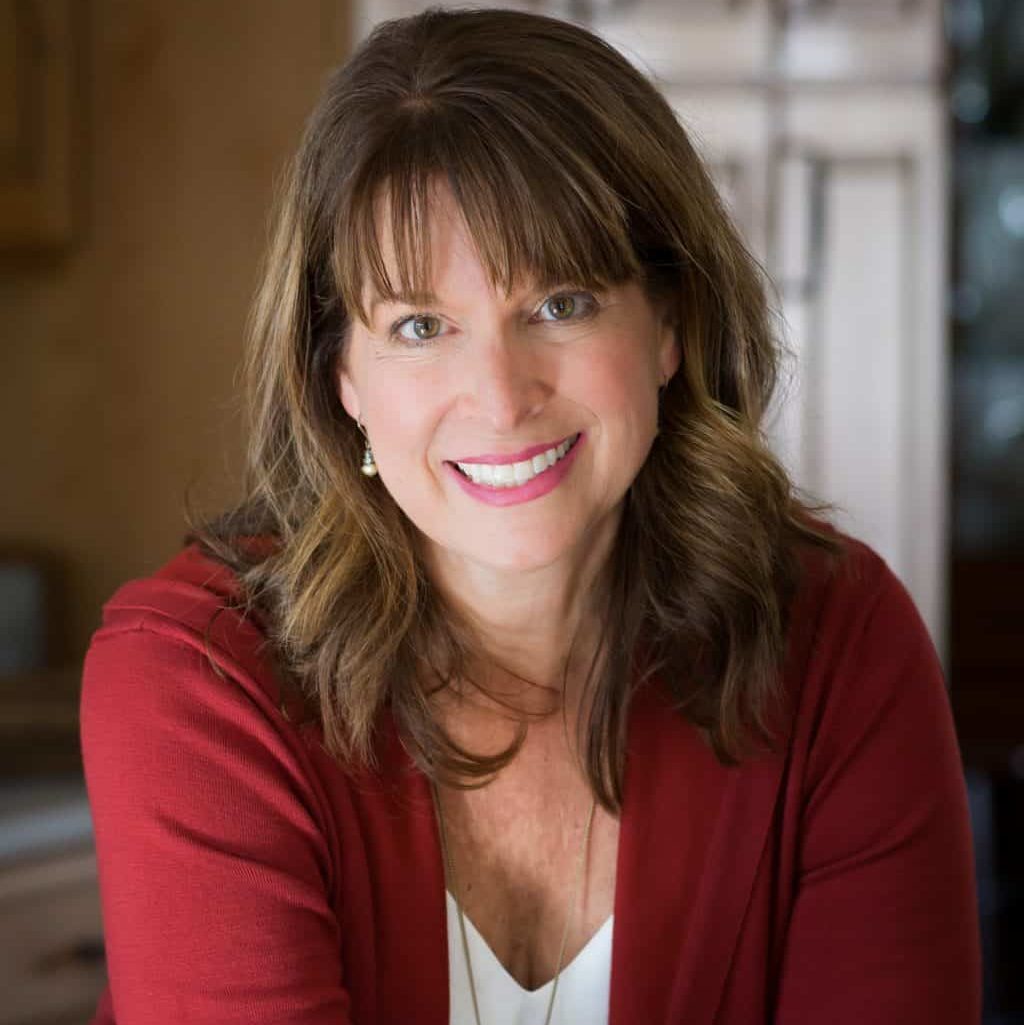 About Kathleen Pope
Recipe Innovator | Food Photographer | Food Writer
Hi, I'm Kathleen Pope. Here at The Fresh Cooky you will find easy, mostly from-scratch, trusted recipes for all occasions. From speedy dinners to tasty desserts, with easy step-by-step instructions. I am here to help teach you how to make mouthwatering recipes without spending hours in the kitchen. Read more about Kathleen here.