Spring Recipes & Fresh Looks | Fresh Fridays, April 1
As an Amazon Associate, I earn from qualifying purchases. Please read my disclosure policy.
---
What a fun month of celebrating YOU and 5 years of The Fresh Cooky! I absolutely loved reading through all of your favorite desserts to bake! You are making me drool!
Congratulations to Jeanne our week 4 giveaway winner!! You won the Baking Bundle with Rodelle products! Reply to my email to claim your prize! Jeanne's favorite dessert du jour is hot fudge pudding cake ala mode! Told ya, drooling!
But now, we have to say good-bye to the anniversary giveaways, but don't worry, I'll be sprinkling in several giveaway opportunities throughout the year! So keep coming back!
This week I reveal my brand new improved site, an amazing Steak Tips recipe that is ready in less than 15 minutes as well as more great 30 minute meal ideas!
Fresh New Site
The big news this week is my site has been redesigned with a fresh new logo, easier navigation and quick categories! The best part, is the home page has been reworked so that it makes it so much easier for you, my faithful readers to navigate!
But wait, there's more! You can now scale the recipe (within reason) up or down based on your serving needs!
I am a visual learner, so see the images below!
---
===>> Plus brand new buttons for much easier navigation and viewing of the recipe!
---
==>>>Customize the servings to your needs! Plus print, pin and rate right from recipe card!
---
What's New in the Kitchen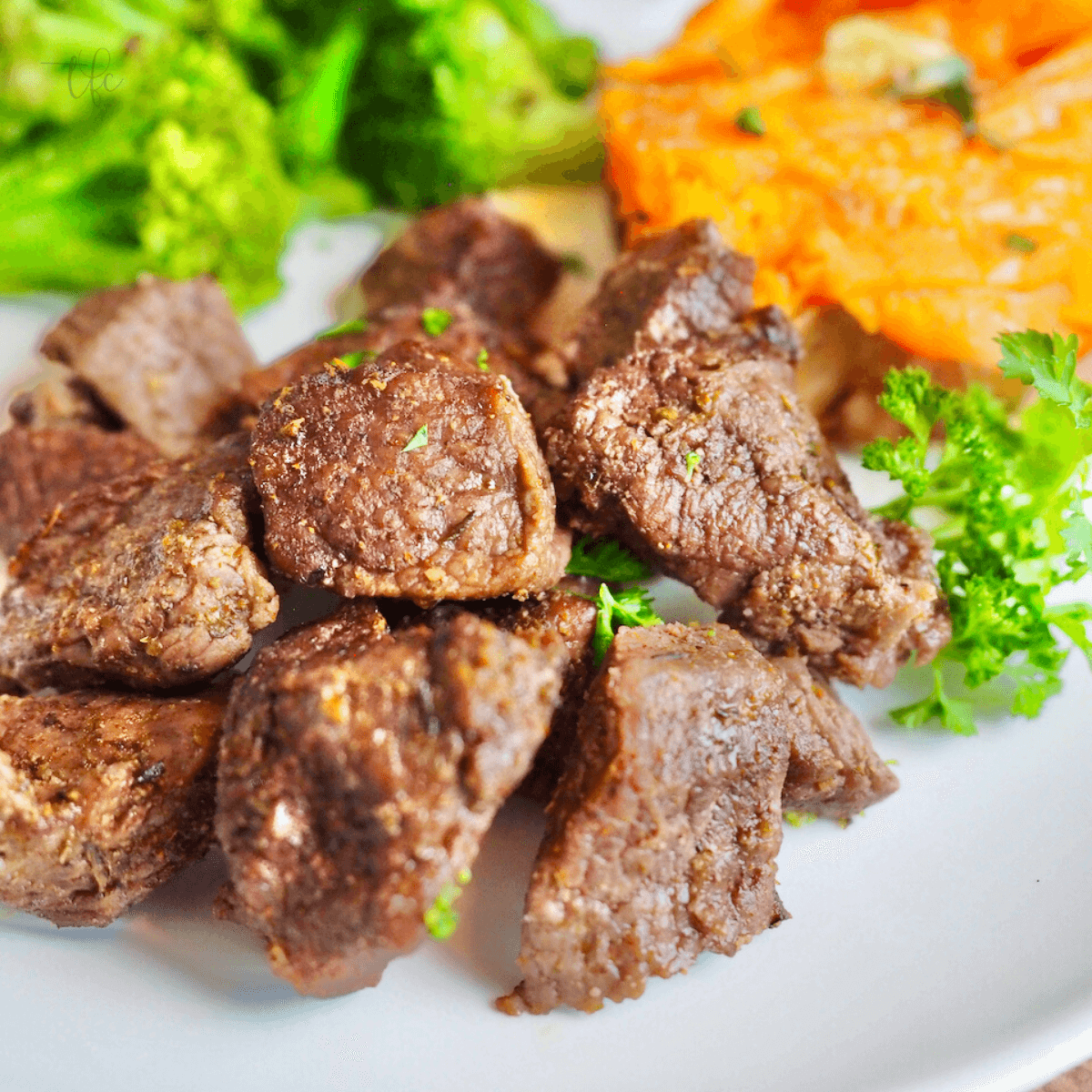 Air Fryer? Yes or No?
Love them or hate them or never tried one? I am not an early adopter of things, tech stuff yes, but cool, trendy new kitchen gadgets, notsomuch! LOL! Maybe you are the same, but once I realized that Air Fryers were not a flash in the proverbial pan, I thought I should at least try it.
I'm sold! They are fabulous for making quick, healthy dinners, reheating fast foods (like chicken nuggets and fries), since it is the hot air that circulates to make things crisp, you don't need as much oil — healthy!
I hope to have a lot more recipes coming in the years to come, this Air Fryer Steak Tips is my latest!
Be sure to try my other Air Fryer recipes too!
---
More Easy 30 Minute Meal Ideas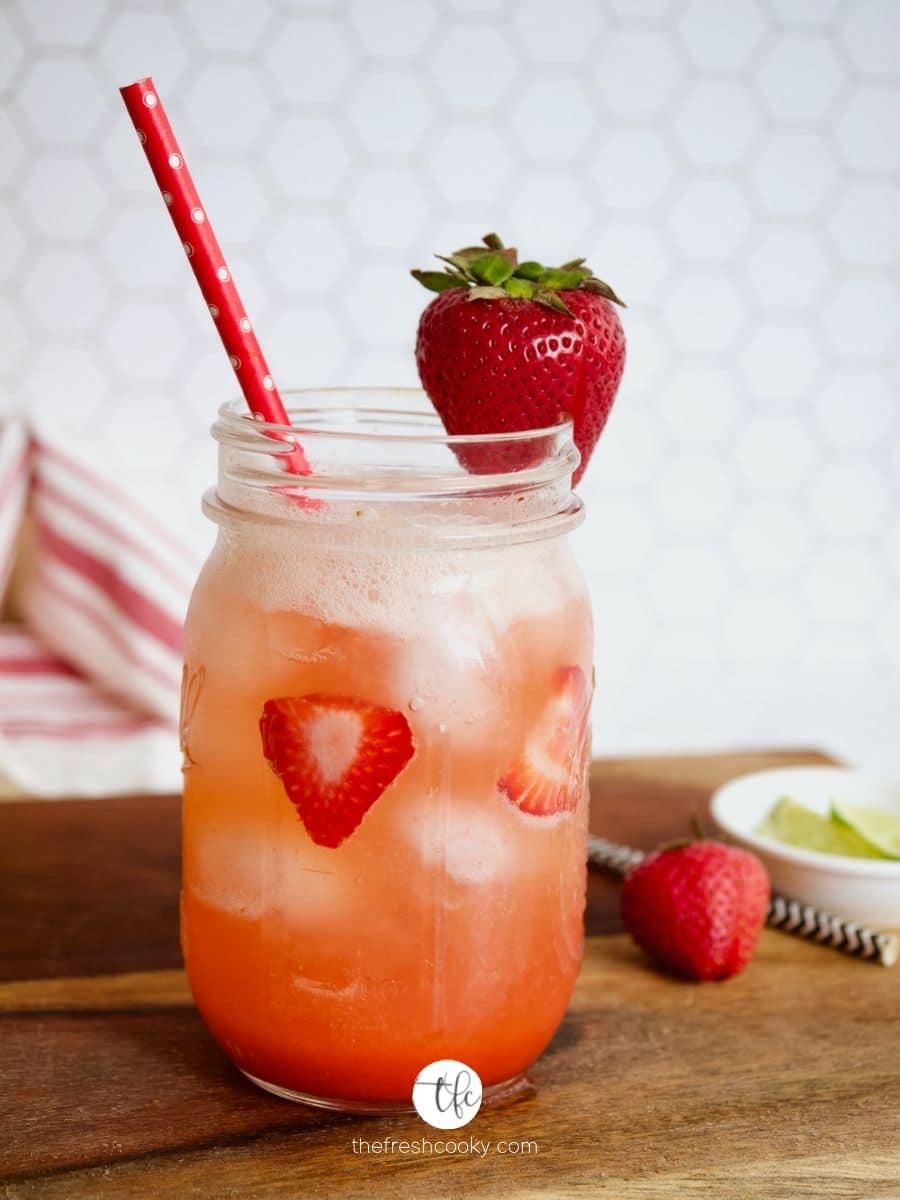 As we near full on springtime, you might enjoy this bright, flavorful and delicious Strawberry Refresher! Mocktail and Cocktail versions included!
Inspiration of the Week
As we are just a few short weeks away from Easter, I hope you will ponder this beautiful song and arrangement of Angus Dei | King of Kings.
Jesus Christ is our King of King's! In our dark and oft troubled world may He fill you with hope and light!
In the darkness we were waiting
Without hope, without light
'Til from Heaven You came running
There was mercy in Your eyes

Lyrics from King of Kings
Thank you for being on this journey with me! Don't stop commenting, I love reading each and every one!
With joy and hope,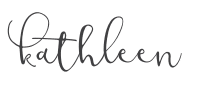 I only promote brands and products that I have personally tried and tested and love! And the opinions expressed are always my own.
I love using meat from Butcherbox, it's clean, grass-fed and comes completely frozen and ready to store. You can change frequency, quantities, etc. on the fly and even pause the subscription.
Right now if you sign up, they are offering free 2 lbs of Salmon in every box for a year! You could make my Raspberry Salmon on repeat!
I will earn a small commission at not cost to you if you purchase using these link.
P.S. Be sure to browse through last weeks Fresh Fridays for more great recipes!
Visit The Fresh Cooky's Amazon Shop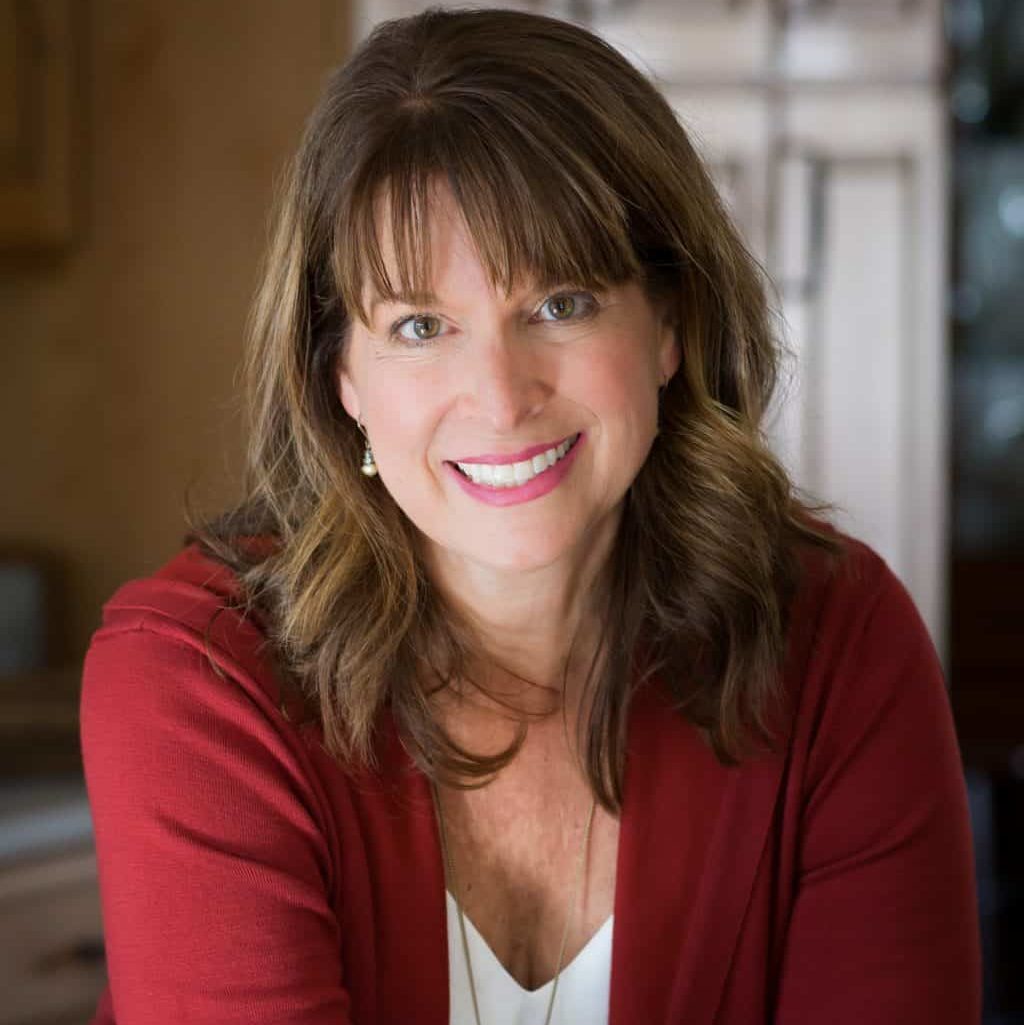 About Kathleen Pope
Recipe Innovator | Food Photographer | Food Writer
Hi, I'm Kathleen Pope. Here at The Fresh Cooky you will find easy, mostly from-scratch, trusted recipes for all occasions. From speedy dinners to tasty desserts, with easy step-by-step instructions. I am here to help teach you how to make mouthwatering recipes without spending hours in the kitchen. Read more about Kathleen here.