Are you staying warm? Wow, so many folks in a deep freeze! I pray you are safe, warm and maybe making some delicious comfort foods.
We headed up to the mountains last weekend for the long weekend and believe it or not it was warmer in the mountains than it was in Denver. The plains were well below zero, brrr!
Heading to the mountains, even when we are not skiing is a balm to my soul. This picture below was from one of our many walks, so beautiful!
But you are not here to talk about the weather, unless the weather helps inspire you in the kitchen…hmmmm?
When the weather turns chilly and stormy, I am always inspired to cook or bake something warm and comforting and today I have two new recipes that will hopefully do just that for you!
Homemade Hot Chocolate for Two (or more)
A rich, super-simple, oh-so-chocolately hot chocolate recipe that is perfect for two people, or do a little math and double it for four!
See those little snow balls of deliciousness on top? I decided to try a twist on the hot chocolate bomb craze and created these whipped cream bombs. I show you how to do it all in the post!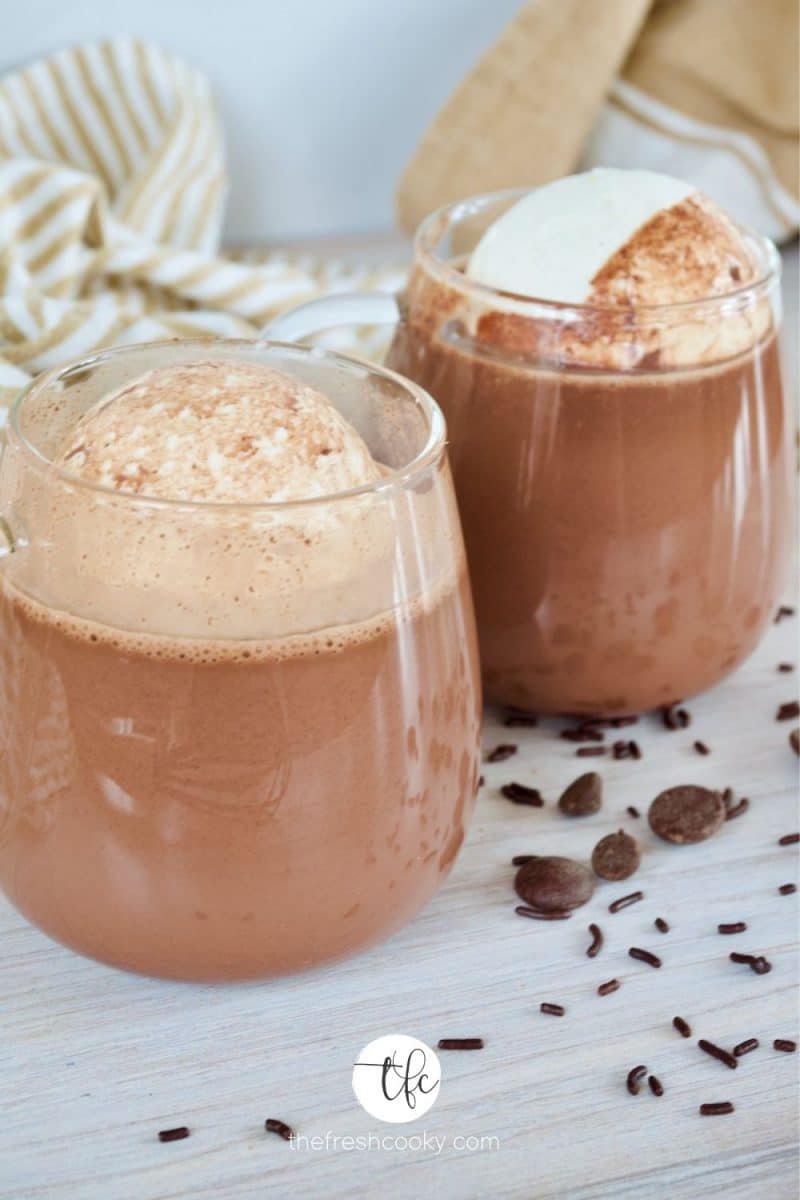 These glass mugs the hot chocolate is swimming in, they are my new favorite mugs, the perfect hand-warming, round shape!
Red Lobster Cheddar Biscuits
You have had them before right? If not at the restaurant then certainly you picked up a box mix?
Now you can make them at home, with ingredients you can pronounce, piping hot, tender flaky, amazing flavor biscuits — in about 25 minutes!
Instructions for the lazy (that would be me) to bake in a cast iron skillet as well as traditional instructions for drop biscuits.
Plus tips on how to make them a bit healthier!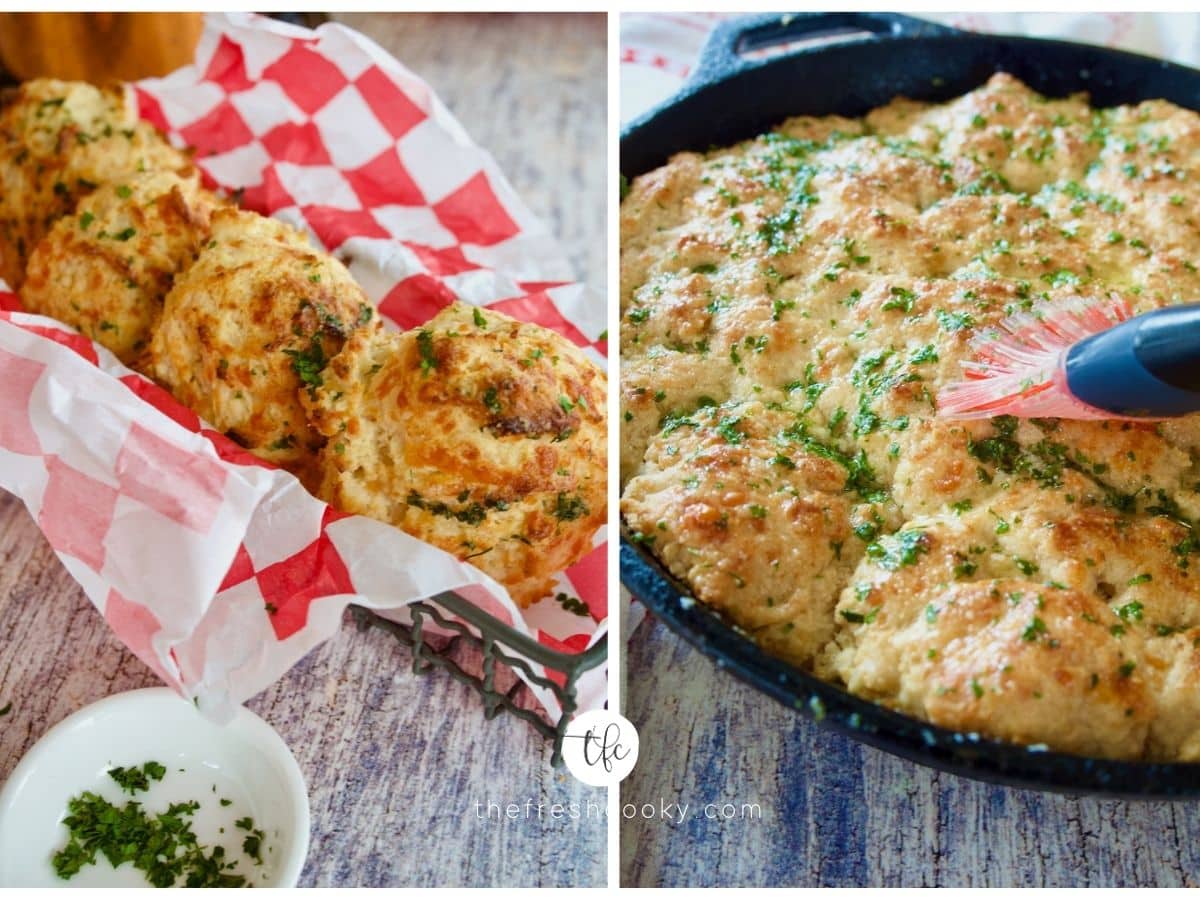 Popular Recipes this week
A fun quote from a new reader!
I love your entire site, from start to finish! The Guinness cake will be cooking in my oven here in Canada on March 17th. Looking forward to trying more of your recipes but for now, I just raided my cupboard for something chocolate. Your photos made me do it! 🙂
~Brenda
Check out my new HOME PAGE with popular and trending recipes, favorites, St. Patrick's day ideas and more!
One last thing, music speaks to my soul — this song is one I have listened to over and over, I hope you enjoy it! Be A Light.

P.S. Check out last weeks Fresh Fridays, for more great ideas and recipes!
VISIT THE FRESH COOKY'S AMAZON SHOP
ABOUT KATHLEEN
I enjoy sharing easy recipes that are wholesome and delicious. I am fed by my faith, family, friends & food! Welcome to my kitchen! Read more...