I'm (Almost) Famous, Peach Bundt Cake & A Rockin' Appetizer | Fresh Fridays, September 16
As an Amazon Associate, I earn from qualifying purchases. Please read my disclosure policy.
Happy Friday my friend, I pray this post finds you healthy, full of joy and ready for fall!
But it's not quite fall yet, according to the calendar (and the weather) we've got 6 more days of summer, so today I'm sliding in at the last minute with a brand new peach recipe and will hopefully get a few others out in the next few days too, so stay tuned!
I have to say, this empty nesting is pretty cool — we miss our boys (a-lot!), but there are perks! Like the house looks the same in the morning as it did when we went to bed and our grocery bill has done down drastically! 🙂
I'm Famous (Almost)
Not really 😂! I don't care to be famous, unless it's famous for sharing the love and saving grace of Jesus with people — but I was interviewed on a podcast discussing being a successful blogger over 50.
I had so much fun, was a little nervous, and discovered it wasn't as hard as I thought it would be. Isn't that the case of so many things in life!
I'd be thrilled if you want to listen in, check it out at Eat, Blog, Talk, Episode 338
New Peach Recipe
There are some big holes in my blog; like peaches, I love peaches, but I have yet to put one peach recipe on my blog! The problem is unless I work a year in advance (and sometimes, I do) I have to wait until produce is in season and I really wanted to use our beautiful and juicy, famous Palisade Peaches, which I didn't receive until late in August — so there you have it.
But I think it was worth the wait and if you can no longer get fresh peaches (check your Farmer's Market), then you can by all means use frozen peaches. I tell you how in the post.
Peach Cobbler Pound Cake Recipe
That's a mouthful and believe me, you will want a MOUTHFUL or 4 or 10 of this divine pound cake. What I love about this cake is that you make it in a bundt pan, making it even easier and perfect for presentation. You can also make it in two loaf pans and give one away!
I used my homemade bourbon vanilla extract in this recipe — because, umm, well — peaches and bourbon. I suggest serving it with either whipped cream or vanilla ice cream because, uh, do I have to say it…peaches and cream!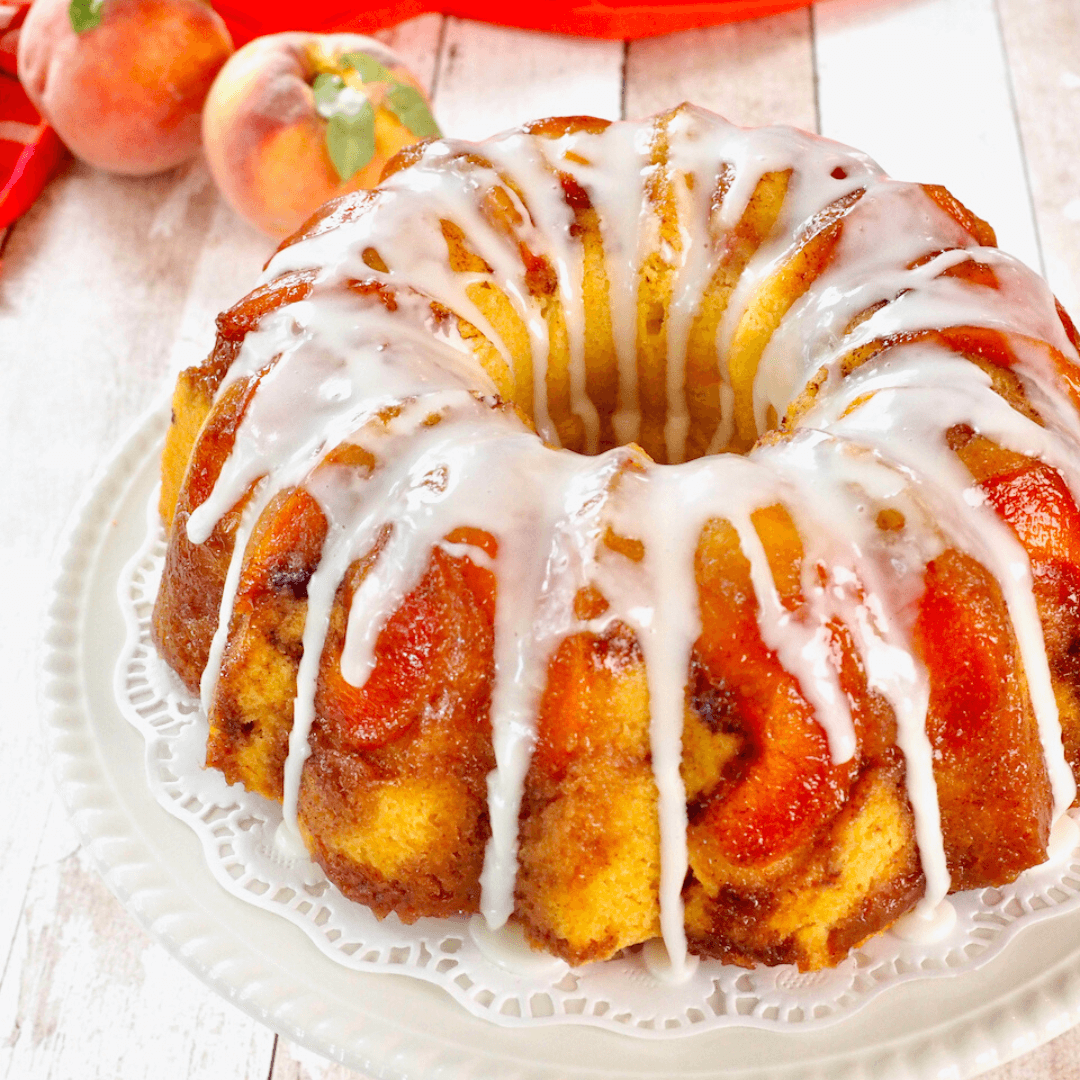 I am finally getting back in the swing of things, after some travels visiting my old roommate back in Virginia (my trip that was cancelled twice due to one or the other of us being sick).
Burrata Pesto Appetizer with Roasted Tomatoes
I have been making this appetizer all summer long, because it's incredibly easy, you can get components ready ahead of time and it tastes AMAZING!
I discovered the recipe from my friend Patty, who claims she's not a cook — but she has great taste and I was hooked! It's from the Magnolia Table Volume II cookbook, with a few TFC tweaks! She's all about easy, delicious recipes — like this Italian Wedding Soup or these Creamy Roasted Garlic Mashed Potatoes.
While it might seem like a summer appetizer, in my opinion I think this is fantastic for game day noshing, holiday parties or anytime you need a super flavorful, super easy recipe! Again, I even have a video to show you how!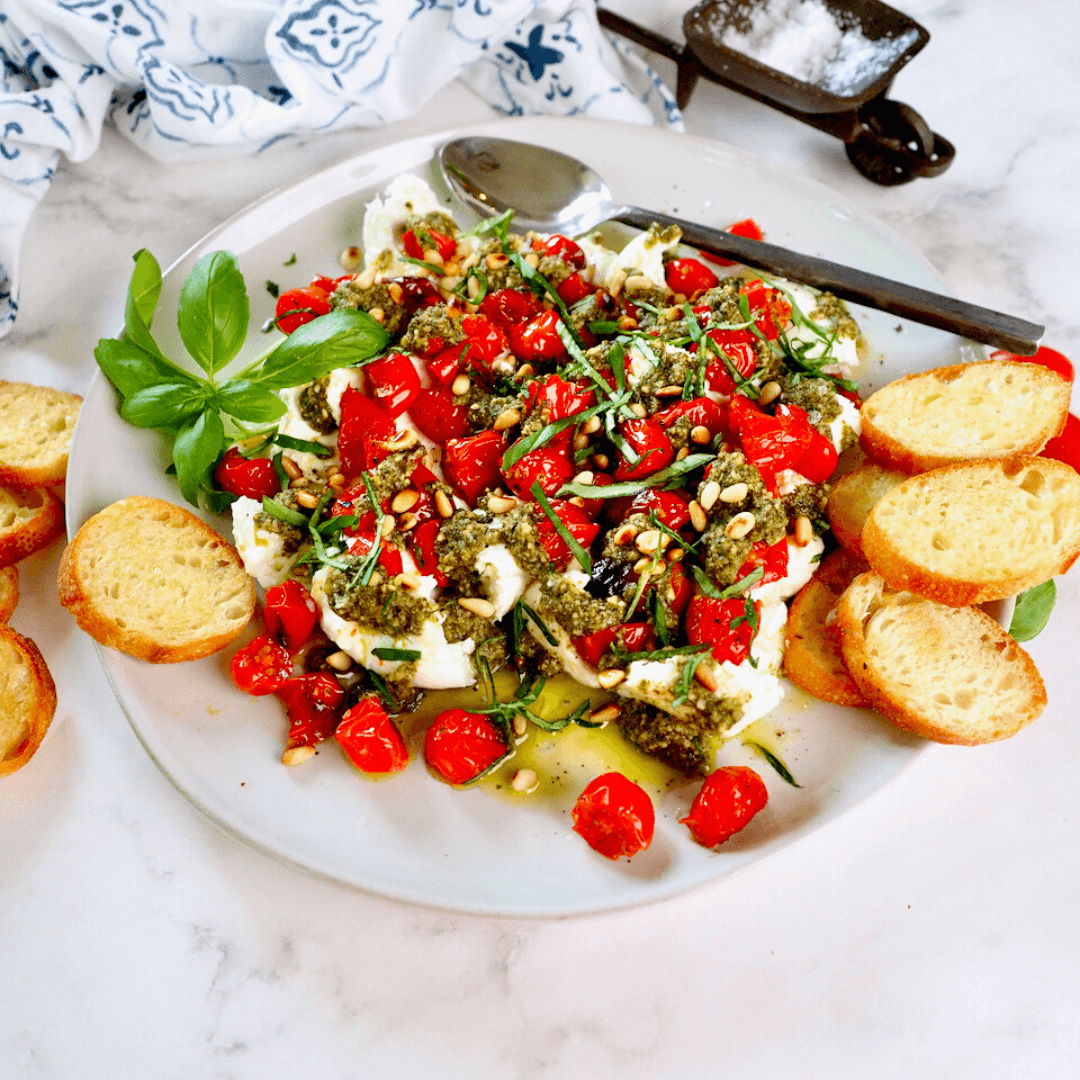 Trending this Week
Top 5 TFC recipes on the blog and on Pinterest, these are tried and true with many reviews!
Weekly Inspiration
Have you heard this song by Tasha Layton (love her), a powerful song and story behind it — a heartbreaking story with hope, restoration and a miracle.
I am so very grateful for each of you! Thank you for reading each week, your faithfulness amazes me. May your week be filled with hope, joy and grace!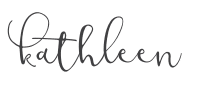 P.S. Be sure to browse through last weeks Fresh Fridays for more great recipes!
Visit The Fresh Cooky's Amazon Shop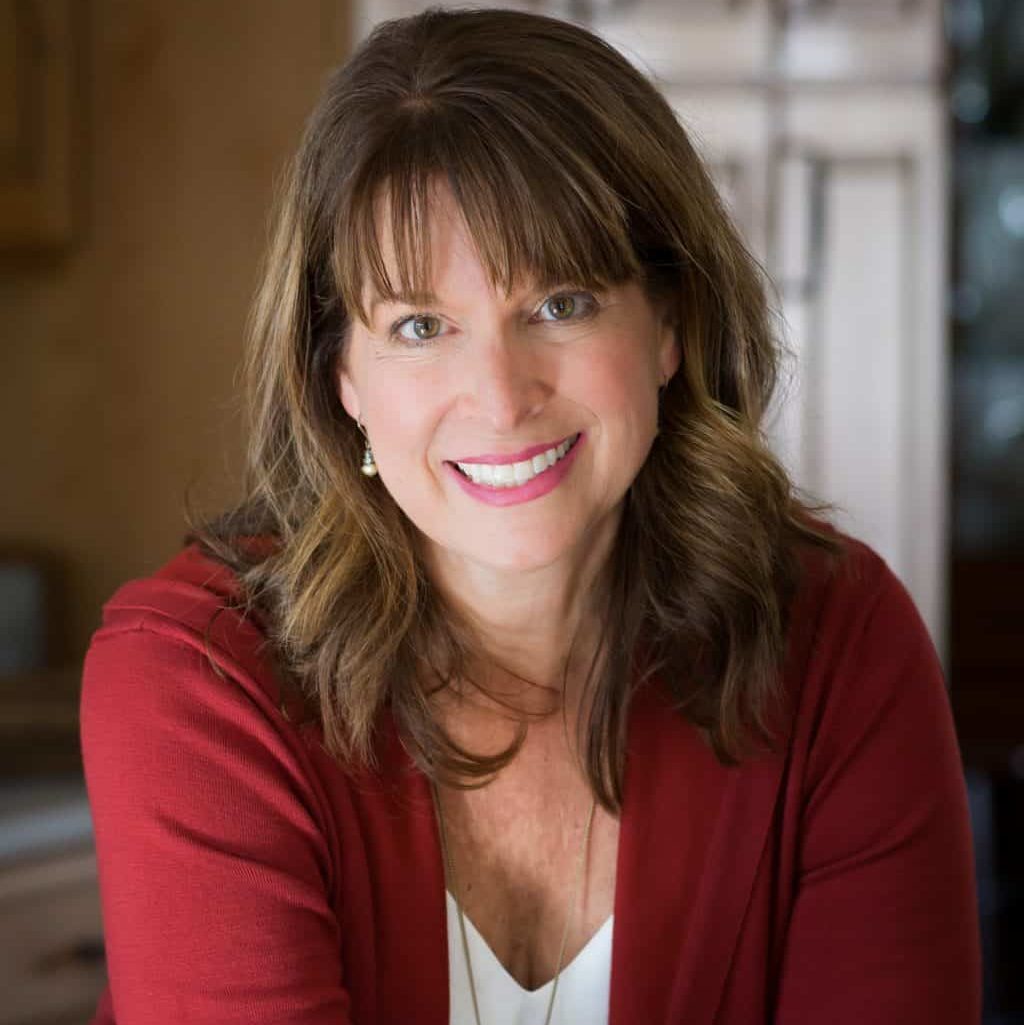 About Kathleen Pope
Recipe Innovator | Food Photographer | Food Writer
Hi, I'm Kathleen Pope. Here at The Fresh Cooky you will find easy, mostly from-scratch, trusted recipes for all occasions. From speedy dinners to tasty desserts, with easy step-by-step instructions. I am here to help teach you how to make mouthwatering recipes without spending hours in the kitchen. Read more about Kathleen here.