As an Amazon Associate, I earn commissions from qualifying purchases (
disclosure policy
).
I feel as though we just put away our Christmas decor (raise your hand if you are still finding a few Christmas things around the house 🙋🏻‍♀️) and yet Easter is Sunday.
But instead of feeling behind, take it as an opportunity to slow down and to shine God's light and grace, a chance to forgive and share mercy, a day to choose joy.
No matter where you stand right now, no matter what burden you are carrying I hope you will let these words soak into your soul, right here, right now!
---
"Whatever cross we're carrying grows light when we let Jesus carry us."

— Ann Voskamp
Check out Ann's series on Holy Week, it's so beautiful!
---
What are your Easter plans? I hope you will be spending time with loved ones, family and friends. We are hosting dinner; my parents, brother and sister-in-law and some family friends will join us for dinner. Everyone chips in to help and brings a dish to share, so I typically only make a ham, drinks and the potatoes.
But first we will share this Resurrection Sunday with our home church family, oh I love this group of men and women who are real, transparent, fun, full of life, insightful and bring great wisdom.
We always start our time together with a potluck brunch, which works great for me, because I am always testing new recipes on them! Like this White Chocolate Raspberry Bundt Cake, a huge hit!
While I love cooking and baking; it seems that if you are here serving delicious food is your love language too! On this Resurrection Sunday, it's about more than that, it's about the monumental sacrifice Jesus paid for each and every one of us, past, present and future. It's about His invitation, His free gift available to each of us, out of His death came life, abundant life. If you'd like to chat more, shoot me an email!
What's Cooking?
I'm so terribly late in getting these recipes up, but, better late than never! In the blogging world, many bloggers work 3-6 months ahead, I just can't wrap my arms around that, so there you have it, that's me, being me — being real with you!
I was able to get two recipes out this week and I'm excited about both of them! Plus a refresh on my ham recipe. And I've been keeping this Oreo Dessert Pudding a secret from you, because I wanted to wait until now to reveal it to you. It's so easy, dreamy and creamy, no Cool Whip and you make it ahead of time! Keep scrolling, it's the first dessert in the recipe carousel.
Traditional Italian Pizza Rustica (Easter Pie)
If you love quiche, you are going to love this double crusted, meat, cheese and veggie Italian Easter Pie.
Traditionally made on Good Friday and eaten on Easter Saturday or Sunday. You can easily make this ahead and rewarm when ready to eat.
Instant Pot Scalloped Potatoes
Did you ever think you could have creamy, cheesy, tender scalloped potatoes in 30 minutes! Thanks to the Instant Pot, you can!
No Instant Pot, try this traditional Potatoes Au Gratin recipe!
Easter Desserts
As promised last week, all of the best dessert recipes along with breakfast treats and sweets, be sure to browse through all of my Easter recipes! If you are looking for Easter side dishes or main dishes, pop back to last weeks Fresh Fridays post here.
Pretty Easter Drinks (Mocktail & Cocktail)
I love making a pretty drink to enjoy on Easter, below you will find some of my top delicious recipes, there is something for everyone!
Weekly Inspiration
This song will forever be one of my very favorites during Easter, probably dating myself, defintiely dating myself! Haha enjoy Keith Green singing Easter Song.
But this one by We Are Messengers, God You Are. "That's just the kind of God you are!" It has been on repeat for me this week!
He is Risen!
With grace and peace,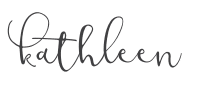 P.S. Be sure to browse through last weeks Fresh Fridays for more great recipes!
Visit The Fresh Cooky's Amazon Shop