As an Amazon Associate, I earn commissions from qualifying purchases (
disclosure policy
).
---
Happy Friday!
I want to be totally honest, people always say to my family, "you must eat like kings every night!" When I hear that, I always cringe, because during weeks like this past week, we eat out of the freezer; frozen meals, soup and cereal, yup, been one of those weeks. I know you have them too!
But spring is springing all around Colorado. My hyacinths are blooming, which means we should be getting a big sloppy snowstorm soon! I love weather!
This Fresh Fridays, I have a brand new, baked flaky fish recipe, plus Easter is only a little over a week away, I've got some great brunch and dinner recipes for you!
Kumain ka na ba? That means "Have you eaten?" in Filipino! Read all the way to the end for a quick encouragement on "Real Hospitality".
---
What's Cooking?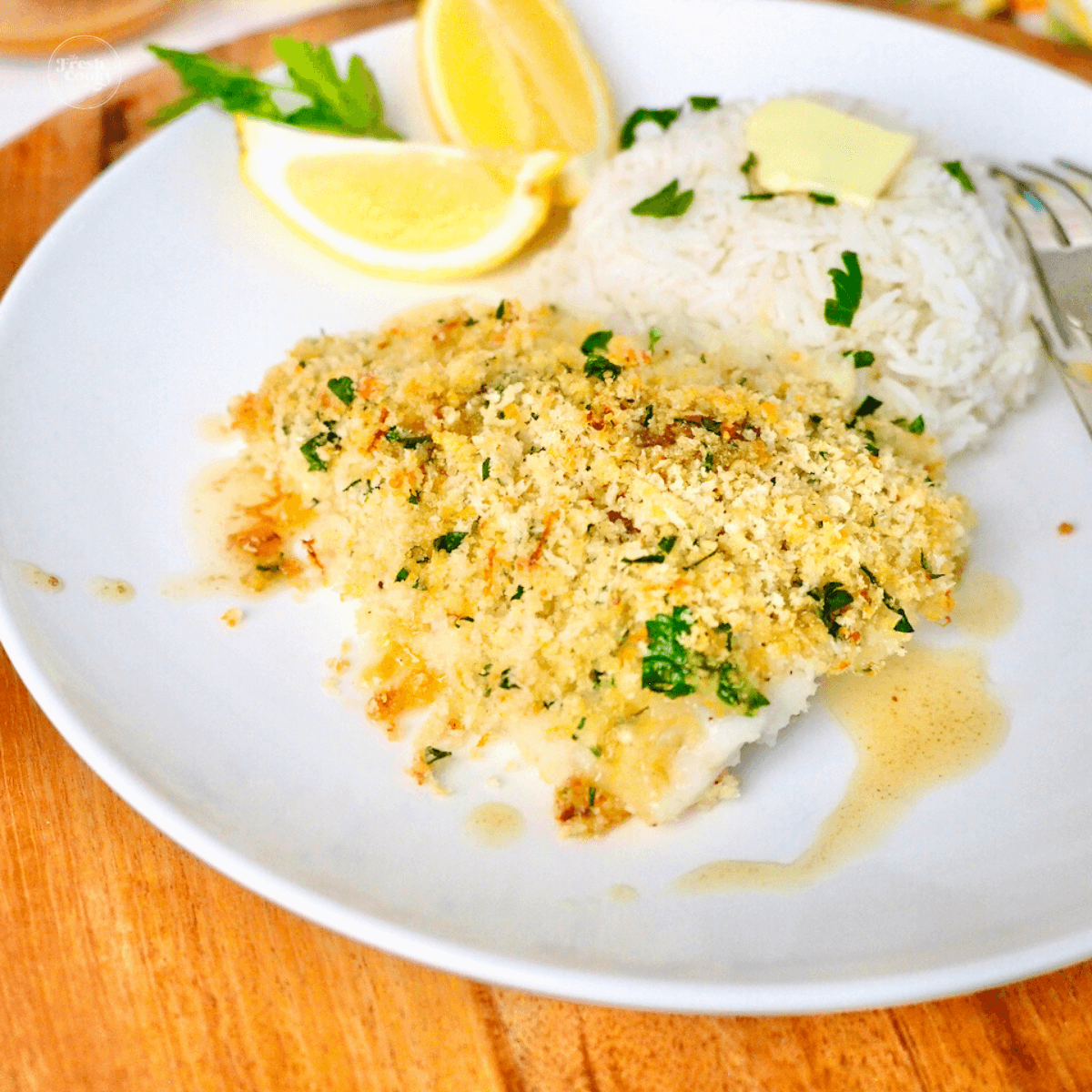 Panko Parmesan Baked Cod
Fish lover? Fish hater? Or somewhere in between, that's where I fall! I might be able to entice a few of the fish "meh" people over to fish lovers with this quick and simple recipe that tastes amazing.
I am the first to admit I am not a fish lover, but I do love a good, mild white fish. You can easily replace the cod in the recipe with MahiMahi, Tilapia or your favorite white fish!
I have even made this recipe and served it to company, it's delicious, quick and looks rather stunning! Especially if you make the included Browned Butter Lemon Garlic Sauce – dreamy!
---
Easter is a week away!
It's time to start planning your Easter Menu, whether you are hosting or bringing something.
Easter Brunch Ideas!
Simply hover over the image and click if you want to see the recipe.
Delectable Easter Dinner Recipes
Next week we'll feature some fabulous drinks and desserts!
Inspiration of the Week
So how about Real Hospitality? Do you invite others in, do you go the extra mile? I love having people over, my hope is that these simple recipes will encourage you to make something simple and bring it to a neighbor or invite a neighbor or friend over.
Kumani ka na ba? (Have you eaten?)

This is what you'll always hear as a visitor in many homes in the Philippines, where I'm from. It's the Filipino way of expressing care and kindness for our guests. And regardless of your reply, your host will always prepare something for you to eat. Filipinos believe that true kindness isn't just saying the standard greeting but also going beyond words to show real hospitality.

Rebekah too, knew all about being kind. Her daily chores included drawing water from the well outside town and carrying the heavy jar of water home. When Abraham's servant, who was very thirsty from his journey, asked for a little water from her jar, she didn't hesitate to give him a drink (Genesis 24:17-18)

But then Rebekah did even more. When she saw that the visitor's camels were thirsty, she quickly offered to go back to draw more water for them (vv. 19-20). She didn't hestitate to help, even if it meant making an extra trip (or more) to the well and back with a heavy jar.

Life is tough for many people, and often a small gesture of practical kindness can encourage them and lift their spirits. Being a channel of God's love doesn't always mean delivering a powerful sermon or planting a church. Sometimes, it can simply be giving someone a drink of water.

Karen Huang | Our Daily Bread, April 7th
Offer hospitality to one another…use whatever gift you have received to serve others, as faithful stewards of God's grace in its various forms. (1 Peter 4:9-10)
Thank you for being on this journey with me! Don't stop commenting, I love reading each and every one!
With joy and hope,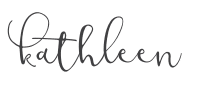 I only promote brands and products that I have personally tried and tested and love! And the opinions expressed are always my own.
I love using meat from Butcherbox, it's clean, grass-fed and comes completely frozen and ready to store. You can change frequency, quantities, etc. on the fly and even pause the subscription.
Right now if you sign up, they are offering free 2 lbs of Salmon in every box for a year! You could make my Raspberry Salmon on repeat!
I will earn a small commission at not cost to you if you purchase using these link.
P.S. Be sure to browse through last weeks Fresh Fridays for more great recipes!
Visit The Fresh Cooky's Amazon Shop