As an Amazon Associate, I earn from qualifying purchases. Please read my disclosure policy.

The colors of a Colorado fall are stunning; yellows and golds; Aspens quaking and glistening in the sunshine; all are shining and shimmering as autumn settles in. Do you feel yourself taking in deeper breaths, enjoying the contrast of the changing leaves and the blue sky? I hope so, I hope you hear the whispers of the One who loves you, because YOU are loved, you matter!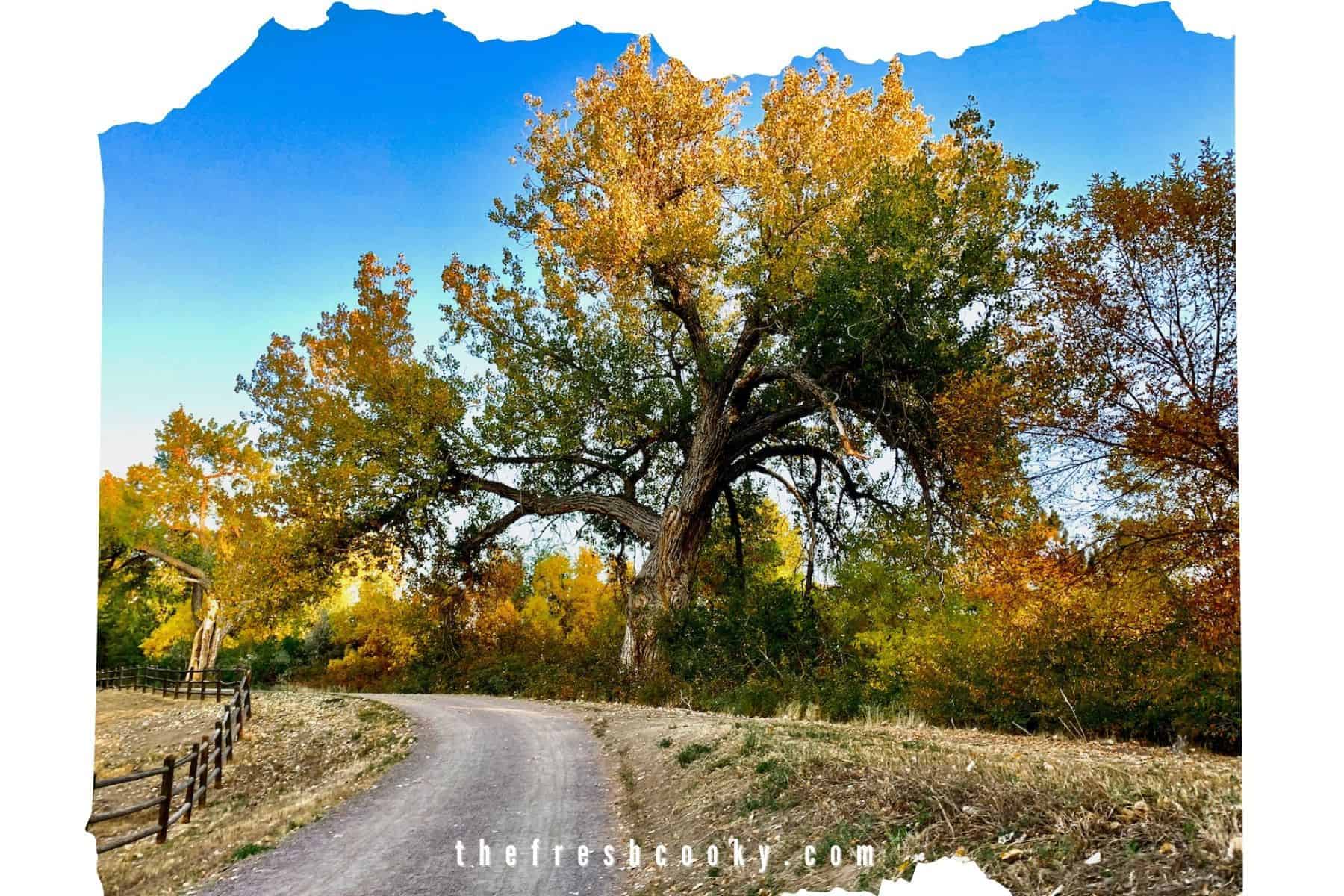 I took this picture while walking on Monday morning, it was so quiet and that big ol' Cottonwood was looking so grand; sometimes I think of trees like those in Lord of the Rings, what would this old man say? What has this tree seen? How many generations of kids have climbed his branches, sheltered under the cool canopy of his leaves?
As fall deepens each week, I find myself wanting to bake warm and homey items more frequently. I have been making this recipe on repeat since before Christmas.
GRAB THE RECIPE
No Knead Cranberry Walnut Bread
Ever bought a loaf from Costco or Whole Foods? They are good, without a doubt — but THIS IS AMAZING! I even made an easy " target="_blank" rel="noreferrer noopener">video showing how very simple this bread is to make; no starter, no kneading, 15 minutes of prep and let it hang out overnight. In the morning – shape, rise, bake, EAT!
This STAUB 5.75 QT DUTCH OVEN is my favorite. It's great at high heat and perfect for soups, stews, roasts and bread baking!
If you are thinking of all the great breakfasts this bread would compliment, consider; Prosciutto & Gruyere hash brown quiche, or these yummy Mock Eggs Benedict or the breakfast casserole my family goes bonkers over; Chile Relleno Casserole.

What are you making and baking this week? Pop down below to the comments and let me know! I answer all of my email personally!
"When you are harvesting your crops and forget to bring in a bundle of grain from your field, don't go back to get it. Leave it for the foreigners, orphans, and widows. Then the Lord your God will bless you in all you do." Deuteronomy 24:19 (NLT)

We Have An Amazon Shop
Brand new items added this week! Pop over and browse through my favorite kitchen tools, small appliances, cookbooks, gift ideas and more! Never at any cost to you!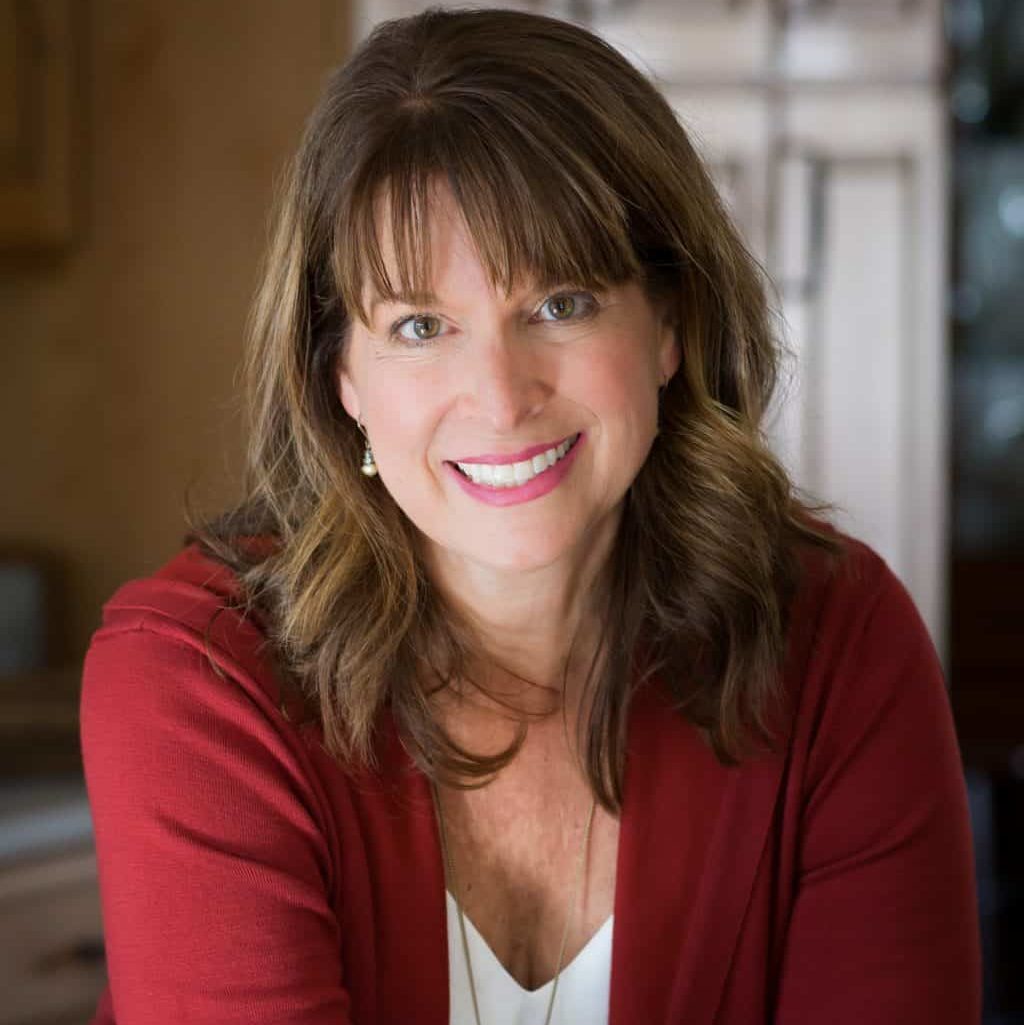 About Kathleen Pope
Recipe Innovator | Food Photographer | Food Writer
Hi, I'm Kathleen Pope. Here at The Fresh Cooky you will find easy, mostly from-scratch, trusted recipes for all occasions. From speedy dinners to tasty desserts, with easy step-by-step instructions. I am here to help teach you how to make mouthwatering recipes without spending hours in the kitchen. Read more about Kathleen here.