New Recipes, Birthday Giveaway & Epic Sales | Fresh Fridays, July 8
As an Amazon Associate, I earn from qualifying purchases. Please read my disclosure policy.
Welcome to Fresh Fridays — the Birthday Edition! 🙂 Where one of my readers gets the gift!! Be sure to browse to the bottom for the GIVEAWAY!
Well it just so happens that this years Fresh Fridays, landed on my birthday! Happy birthday to me! I love birthdays, celebrating people is one of my favorite things to do!!
And in honor of my birthday, I thought I'd share a few spectacular & EPIC sales for you — do you think they planned these sales for my birthday? I'm going with that! Haha!
But before the birthday and the sales, we need to talk about RECIPES, because this is after all, a food blog! Use the links below to jump to where you'd like to go, or browse the entire post.
What's Cooking in my Kitchen
Spinach Basil Pesto
I am excited to share this delicious Spinach Basil Pesto recipe — without nuts! Packed with good-for-you spinach, sweet basil, cheese and olive oil.
Traditional pesto is made with pine nuts, but because our oldest has a severe tree nut allergy, I needed to make a pesto without nuts, it's so delicious, you will never miss the nuts.
And if you DO NOT have a nut allergy, I provide easy optional nut adding to the recipe!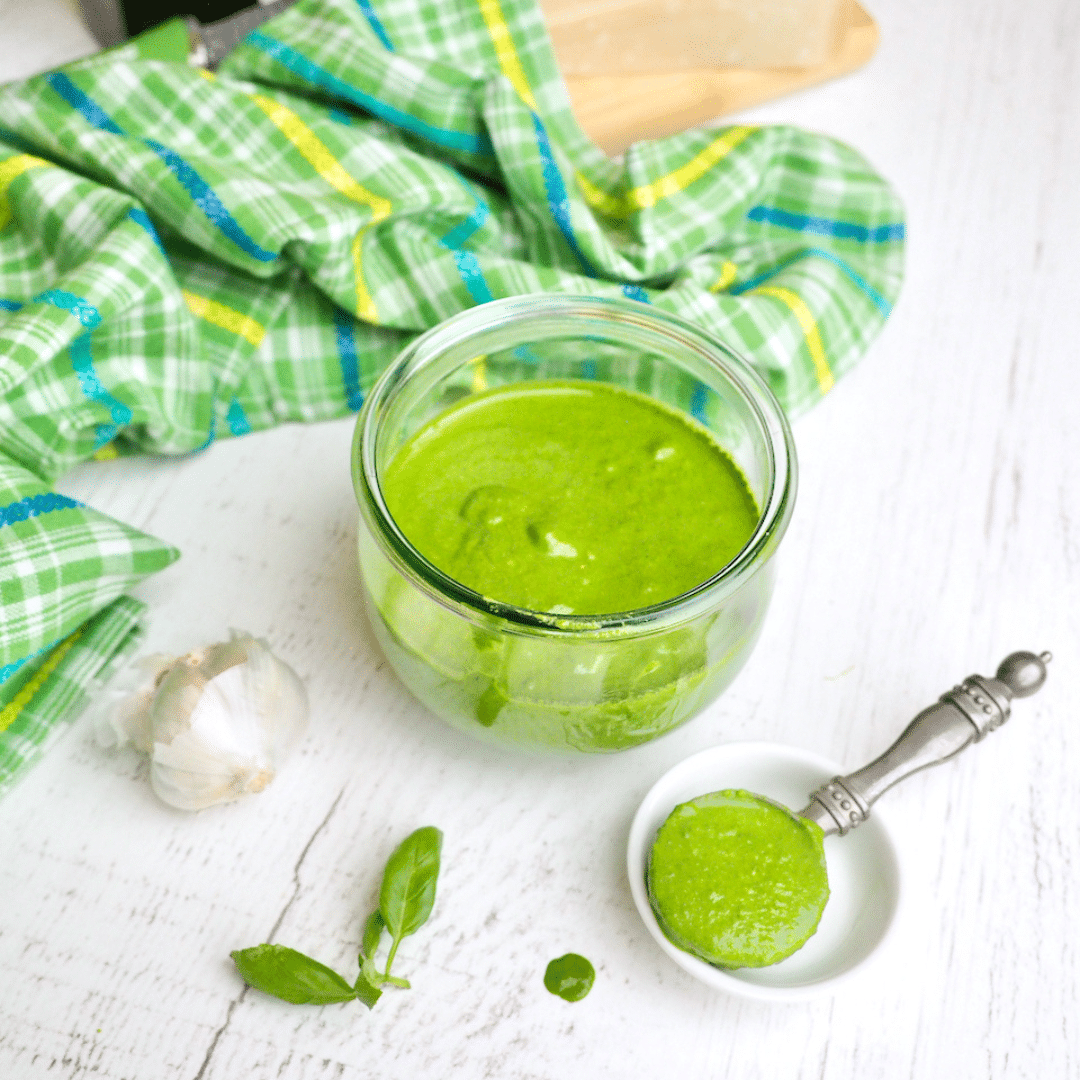 Easy Rhubarb Dump Cake (without Jello)
Next up is this sweet-tart, super simple 5 ingredient, 5 minute prep Rhubarb Dump Cake Recipe!
Typical rhubarb dump cakes are made using strawberry Jello, but I've modified it removing the jello (e.g. red dye) for a delicious, mouth-watering and quick summer dessert.
Grab the easy recipe below and learn all you ever wanted to know about Rhubarb! Some fun facts in there.
Birthdays are for Celebrating
I believe in celebrating, even my own birthday. I am not shy about my age; we all age, NO ONE gets away without aging, so why hide it? This is my 57th birthday – most days, I don't feel 57.
I was supposed to be visiting my old roommate and her husband in Virginia, but I woke up in the middle of the night with a killer sore throat, headache and body aches — needless to say, I canceled my trip.
I was so disappointed, but I also reminded myself that all things happen for a purpose, and God must have had His reasons for not wanting me to go on this trip right now. I may never know why, and that's okay.
Looking on the bright side; I now get to be here for my son's last regular swim meet, and celebrate my birthday with the family and maybe even go to a movie. The best part, I am feeling much better! I doubled up on my immune boosting routine and have been resting, a lot.
Immune Boosting Routine
How do you celebrate your birthday? I would love to hear — I am a firm believer in celebrating your birth month!
Amazon Prime Days ~ July 12-13
Check out all of the great deals during Amazon Prime Days, there are many items already on sale!
SALES at Target, Walmart and Sur la Table
Many big stores are having huge sales in competition with Amazon, check out these amazing sales as well!
Reader Testimonials
These are comments from real life readers who have tried and loved TFC's recipes!
As a side note, a dear friend asked if I would make some chocolate chip cookies for her son's engagement party! I asked if she wanted regular or giant, GIANT it was, so I made my Copycat Crumbl Chocolate Chip Cookies using 3 different types of chips! RAVE REVIEWS!
Best bison burgers I've ever made. I make these about once a month. Have shared with numerous friends who said best burgers they have ever made!!

Donna ~ Bison Burger with Caramelized Onions
I followed this recipe exactly as written. I am at 8,000 feet and it was DELICIOUS and looked beautiful. My family devoured it. Thank you for sharing such a great recipe!

Alison ~ Easy Banana Bread (High Altitude and Sea Level)
Birthday Giveaway
I love surprising people with gifts on my birthday, actually I love surprising people with gifts all the time — it's definitely my love language.
One lucky winner, chosen using a random name picker, will win these beautiful Staub Oval Bakers (in choice of red, white or blue while supplies last).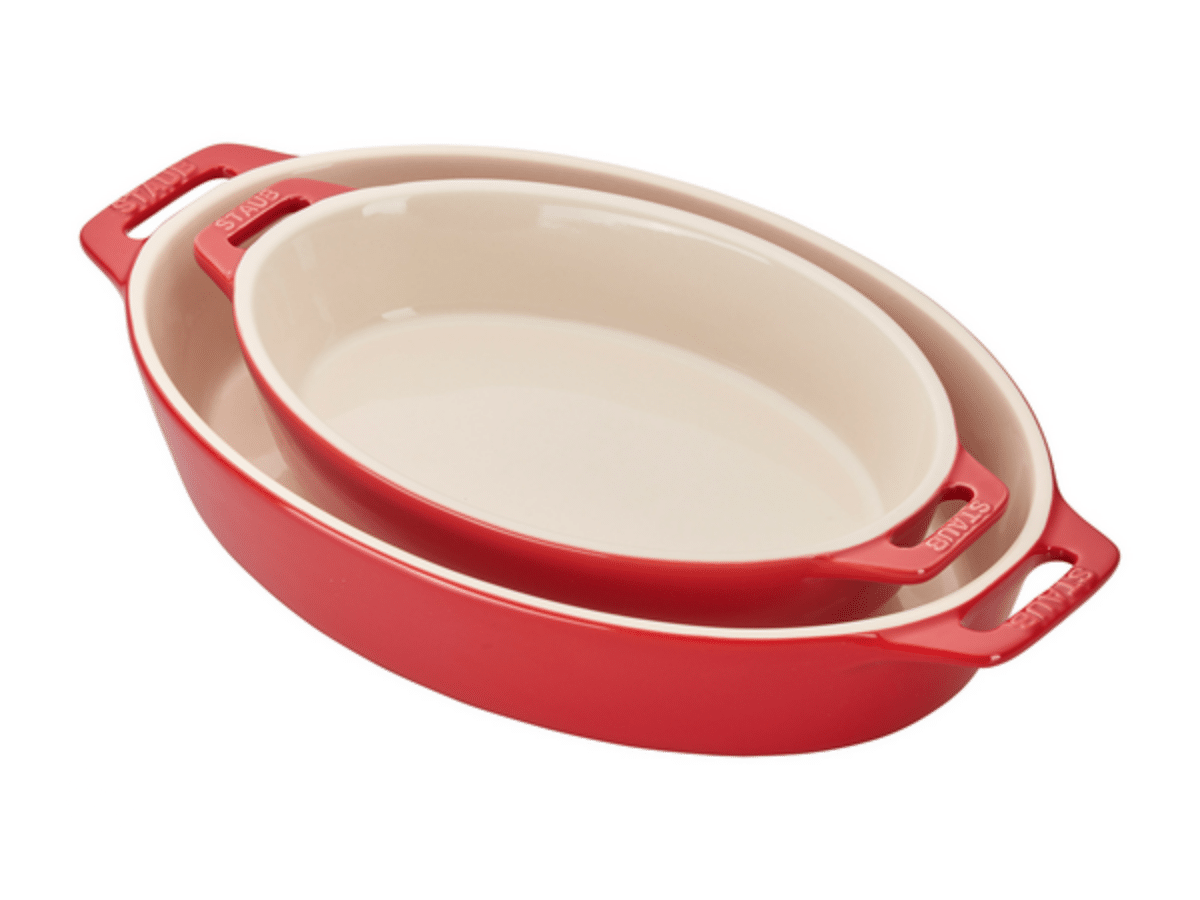 To enter the giveaway (US Residents Only) leave a comment at the end of this post sharing your favorite birthday gift! Giveaway open until Monday, July 11 at 12 pm (MDT), winner will be notified via email.
Weekly Inspiration + 4th of July Recap
I hope you had a blessed 4th of July celebration, it was a fabulous celebration in our neighborhood for sure!
We had our usual flag raising and National Anthem, fun run, tricycle race, an amazing parade, BBQ (for 1200!!) and as always we finish with the belly flop contest! It truly takes a village!
This song by Anthem Lights just premiered on July 3rd! Oh my word! I pray you are blessed by this beautiful song, "Freedoms Worth the Fight" and this bonus America Medly.
I sure do appreciate you,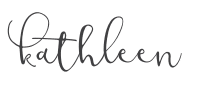 P.S. Be sure to browse through last weeks Fresh Fridays for more great recipes!
Visit The Fresh Cooky's Amazon Shop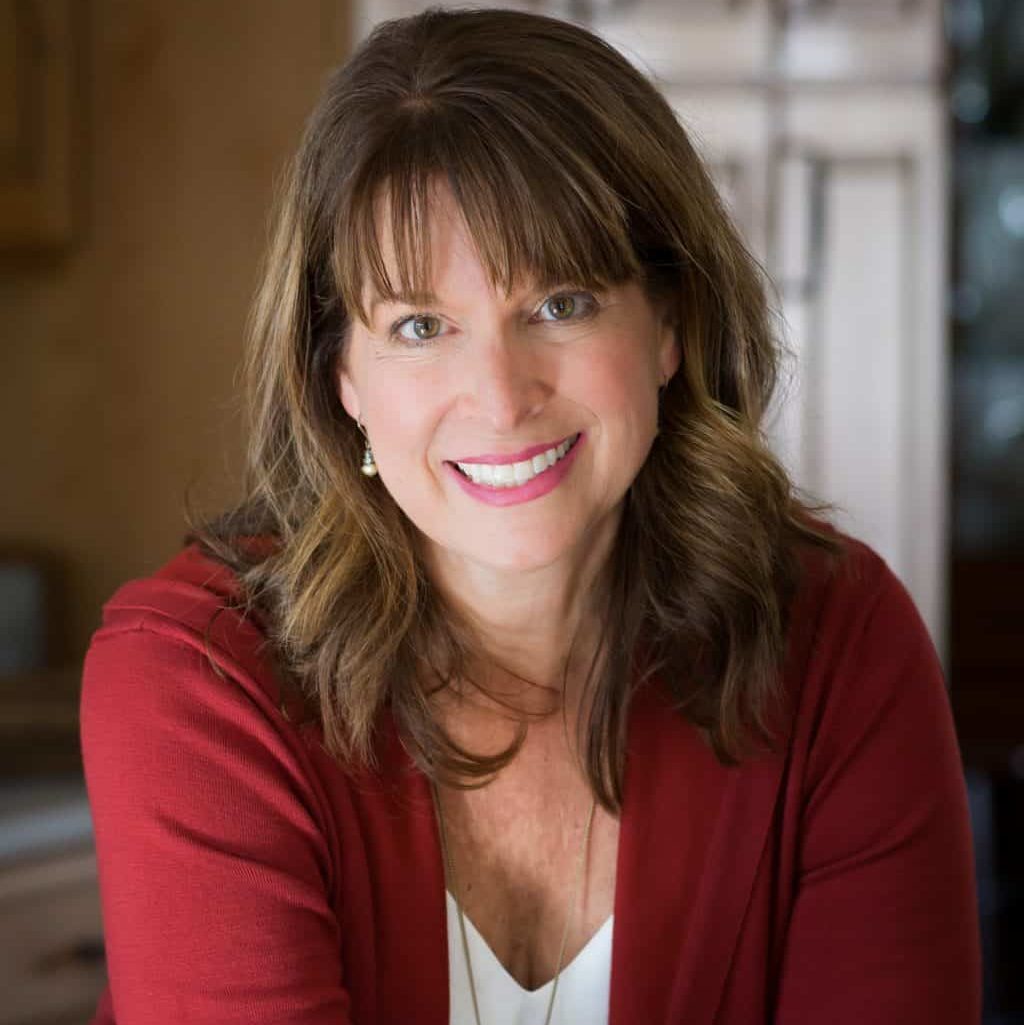 About Kathleen Pope
Recipe Innovator | Food Photographer | Food Writer
Hi, I'm Kathleen Pope. Here at The Fresh Cooky you will find easy, mostly from-scratch, trusted recipes for all occasions. From speedy dinners to tasty desserts, with easy step-by-step instructions. I am here to help teach you how to make mouthwatering recipes without spending hours in the kitchen. Read more about Kathleen here.