As an Amazon Associate, I earn commissions from qualifying purchases (
disclosure policy
).

Hello my friends!
I have so many exciting things for you in this week's edition of Fresh Fridays! Buckle up, grab a cup of coffee or tea and join me in my family room.
I have SO. MUCH. TO. SHARE! A Rodelle baking bundle Giveaway, an easy dinner recipe, a brand new bar cookie recipe, Cookies for Kids' with Cancer and you are in for a treat, ever heard of a Favorite Things Party?
Rodelle Premium Baking Products Giveaway
***** UPDATE! Giveaway is closed and the WINNER is Ilene! Congratulations Ilene! ****
I am excited to offer another GIVEAWAY from my brand partner, Rodelle. This went over so well the last time, that I begged them (not really, they are generous that way) to allow me to do another!
Industry leader in organic: With a unique direct-from-farmer supply chain that delivers a range of certified organic and natural vanilla solutions that are unmatched in the industry.
A premium line of baking ingredients, all-natural pure vanilla products and gourmet spice blends.
Rodelle products are available nationwide via Amazon and Walmart as well as in many grocery chains.
How to Enter the Rodelle Giveaway
To enter do one or more of the following; each comment or share is worth an entry!
Comment on this post (commenting is just below my signature, at the end of this post)
Visit Instagram and comment on the post there — multiple entries per comment or tag.
Comment via my Facebook page.
Giveaway entries will run from 12/8 through Sunday, 12/12 at midnight MST. The winner will be chosen randomly and notified via email by Tuesday 12/14.
While Rodelle is providing the products for this giveaway, the opinions expressed are entirely my own. I love Rodelle products — high quality, many organic, and all-natural!
Lemon Cranberry Bars
As part of Rodelle's 2021 Cookie Celebration I joined many other food bloggers to celebrate the season and this great company and their fine products.
With a tender lemon shortbread crust, a layer of homemade cranberry puree (but I give you some cheats) and topped with this sweet-tart, luscious lemon layer, enhanced by Rodelle's Reserve Vanilla.

These Cranberry Lemon Bars are a sweet-tart sensation and will brighten any holiday table.
---
Best Philly Cheesesteak Sandwiches Recipe (Shaved Steak)

30 minutes to the best shaved steak sandwich recipe! Tender, shaved beef, caramelized onions, lots of flavor thanks to Worcestershire Sauce and melty cheese — piled on top of a buttery, toasted French roll. Philly Cheesesteak sandwiches for everyone!

Best Baked Cranberry Cream Cheese Dip Recipe

This easy baked Cranberry Cream Cheese dip is perfect for the holiday season. 4 ingredients to this cheesy, sweet-tart, salty, and savory hot dip. Use homemade or leftover cranberry sauce.

Easy 3 Ingredient Pie Crust Recipe (3 Methods)

You will love this easy 3 ingredient pie crust made three different methods to meet your needs! With or without a food processor, a stand mixer or by hand. A no-fail all butter pie crust.

Best Potatoes Dauphinoise Recipe (Potatoes Au Gratin)

Potatoes Dauphinoise or potatoes au gratin is a classic French side dish. Potatoes layered with herb-infused cream and Gruyère cheese, baked to golden, bubbly perfection! Naturally gluten-free! Easy make-ahead instructions!

Easy Cranberry Christmas Cake Recipe with Butter Sauce

I can't imagine the holidays without this easy Cranberry Christmas Cake! I love cranberries! It's a sweet buttery, no eggs cake – great for breakfast or dessert with tart cranberries and a rich, warm vanilla butter sauce. An easy must make this Christmas!

The Best Make-Ahead Thanksgiving Side Dishes (2023)

A list of the best make-ahead Thanksgiving side dishesfor 2023. These recipes are tried and true, family and kid-tested. These time-saving, make-ahead Thanksgiving sides will return to your table year after year!

Best Chilled Sugar Cookie Recipe (Copycat Crumbl)

You are in for a HUGE treat with this easy copycat Crumbl Cookie Recipe for the best Chilled Sugar Cookies, ever. Using simple pantry ingredients, in 30 minutes you will enjoy, large, soft, buttery cookies, frosted with an amazing almond buttercream frosting.

Best Turkey Giblet Gravy Recipe without Drippings

A make-ahead turkey gravy without drippings. A silky smooth, flavorful giblet gravy, oozing with turkey flavor! Freezer instructions too!

Easy Vanilla Butter Sauce Recipe

With 4 simple ingredients, this rich, buttery vanilla sauce is ready in less than 10 minutes. While it might seem basic and simple, the flavor is out of this world. Use this vanilla sauce for bread pudding, bundt cakes, regular cakes and it's rather dreamy over ice cream.

Best No Bake Oreo Pudding Dessert Recipe (No Cool Whip)

With 20 minutes of prep, you will have this No-Bake Oreo Pudding Dessert in the fridge. An Oreo crust, creamy filling, and a luscious chocolate pudding layer, and is garnished with homemade Cool Whip. It's a delightful treat for Oreo lovers.

Best Tender Crockpot London Broil Recipe

With 15 minutes of prep, you can have Crockpot London Broil in the slow cooker. Fall-apart, tender beef dish smothered in a rich, red wine gravy served with creamy carrots and potatoes.

Best Beer and Cheese Soup Recipe (with Sharp Cheddar Cheese)

Make this easy Beer and Cheese Soup! Filled with veggies clean all-natural ingredients, like sharp white cheddar and Colby cheese, this soup will become a fall favorite. Easily adapt for Vegetarian and Gluten-free. Maybe you've tried beer…

Easy Bavarian Pretzel Recipe (Laugenbrezel)

This Bavarian pretzel is the perfect German Pretzel recipe. With a crispy outside a soft, bagel-like chewiness, delightful little bursts of saltiness, baked to beautiful brown perfection and gigantic. That is how I would describe these iconic traditional Laugenbrezels.

Healthy Mongolian Beef Recipe

When you need a fast dinner, don't do "take-out", this Mongolian Beef made with shaved steak is sure to hit the spot, and healthier too. It has the right combination of sweet and spicy with fresh ginger and red pepper flakes. You're going to love the Mongolian sauce!

Best Philly Cheesesteak Sliders Recipe

Ready for the oven in 20 minutes, this Philly Cheesesteak Sliders recipe packs all the savory and cheesy flavors of a traditional Philly sandwich into steak sliders! A great recipe for game day, summer BBQ, tailgating, or just a delicious and easy weeknight dinner.

Easy Fall Thanksgiving Charcuterie Board Ideas +Video

A simple recipe, plus a video on how to make a Fall Charcuterie Board or Thanksgiving charcuterie board! I've got you covered for Fall breakfast ideas and suggestions. Have fun!

Best Easy Crockpot Peanut Clusters Recipe

5 ingredients and one hour is all it takes to make crockpot peanut clusters that are delicious year-round! Decadent milk, dark and white chocolate chips, and peanut butter chips melt with crunchy peanuts for slow cooker candy that the whole family will love.

Best Baked Funeral Sandwiches (Ham and Cheese Sliders)

Best Baked Funeral Sandwiches (Ham and Cheese Sliders)

Easy Homemade Corn Pudding Recipe without Jiffy Mix

This homemade Corn Pudding Recipe without Jiffy Mix is so simple, ready in a jiffy, without Jiffy! Using everyday, all-natural ingredients will become your favorite side dish, too!

Traditional Oktoberfest Food Ideas (German Recipes 2023)

More than 46 Oktoberfest food ideas, broken up into appetizers, main dish, sides and desserts. Great German party food ideas and inspiration. Plus, the top 10 Oktoberfest celebrations in the U.S.

Easy Creamy Chicken Poblano Pepper Soup Recipe

You will love how easy this chicken poblano soup recipe is chock full of veggies, and tender chicken in a light and creamy broth. A naturally gluten-free, low-carb soup that will have your family screaming for more! A cream of poblano soup if you will.

Best Biscoff Stuffed Cookie Butter Cookies Recipe

These are the best stuffed Biscoff cookie butter cookies! And easy recipe featuring chewy, tender cookie butter cookie stuffed with a gooey cookie butter filling.

Easy Creamy Bow Tie Pasta Recipe (Farfalle Pasta)

This light and creamy Bow Tie Pasta recipe is easy enough for everyday, elegant enough for company. A restaurant-quality pasta dinner; in a light Italian Cream Sauce, loaded with flavor. Ready in about 20 minutes using your Instant Pot or stovetop this easy pasta recipe is ready in minutes.

Best Pumpkin Muffin Recipe with Streusel (Panera Copycat)

Easy Panera Pumpkin Muffin recipe, a one bowl simple muffin recipe. Make regular or jumbo pumpkin muffins topped with buttery brown sugar crumb topping and a dusting of powdered sugar.

Best Pink Lemonade Vodka Cocktail Recipe (+ Mocktail)

A simple, 5-minute pink lemonade vodka cocktail! With a few simple ingredients, this fresh and all-natural pink lemonade vodka drink will become a summer favorite! This easy cocktail recipe can be made by the glass or pitcher! Mocktail instructions too!

Best Copycat Crumbl Chocolate Chip Cookie Recipe

This classic Crumbl chocolate chip cookie recipe is a perfect copycat of the real thing. Packed with milk chocolate chips, this no-chill copycat Crumbl cookie recipe will become a family favorite. Learn how to make these incredibly popular cookies right at home!

Best Peach Cobbler Pound Cake Recipe

An easy show-stopping peach cobbler pound cake recipe. Who doesn't love peach pound cake? Plus easy adjustments for high altitude, this peach cobbler cake comes together in minutes but looks fancy.

Olive Garden Crock Pot Chicken (3 Ingredient)

This copycat Olive Garden Chicken crock pot chicken is juicy, tender, and packed with bold and tangy flavors. Made easily in your crock pot or Instant Pot and with only 5 minutes prep, you can't beat the convenience! A 3…

Easy Italian Lemon Ricotta Cake Recipe

This super easy Italian Lemon Ricotta Cake recipe is a rich, moist cake recipe filled with rich lemon flavor and creamy ricotta that is an authentic Italian treat – made right in your kitchen. This easy lemon…

Best Easy Shortbread (Traditional Scottish Recipe)

The best tender traditional Scottish shortbread recipe is 4 basic ingredients: butter, sugar, and flour. Plus I'll show you how to make molded shortbread for beautiful cookie gifts.

Oreo Crumbl Cookie Recipe (Copycat)

The Chocolate Oreo Crumbl cookie is one of Crumbl's popular cookies. Nothing is better than a giant , fudgy, soft cookie. With crushed Oreos in the batter, swirled with a creamy vanilla buttercream and sprinkled with more…

Pumpkin Custard Pie Recipe (Costco Copycat)

Looking for a traditional pumpkin pie, that is extra creamy? This pumpkin custard pie recipe is spot-on for a Costco pumpkin pie recipe! With a buttery crust, creamy custard filling; this is the best pumpkin pie, perfect…

Authentic German Goulash Soup Recipe (Gulaschsuppe)

This Authentic German Goulash Soup recipe is so stinking good! It's comforting and has complex flavors that balance out one another, like sweet, savory, sour, and subtle spices. Warm and meaty, it's the perfect comfort food for…

Best Mud Pie Recipe (Ice Cream Cake)

Outrageously delicious, this Mud Pie recipe is the best! Mile High Mud Pie is a dynamite ice cream cake with layers of rich and creamy coffee, chocolate and vanilla ice-creams, ribbons of fudge sauce, cookie crumbles and an…

Butterscotch Cinnamon Pie Recipe

One piece of this Butterscotch Cinnamon Pie Recipe will not be enough, you will be hooked! The rich buttery brown sugar flavors mixed into a creamy homemade butterscotch pudding nestled in a flaky pastry crust. Heavenly! The…

Pfeffernusse Cookies (German Spice Cookies)

Baked with the perfect combination of cinnamon, cloves, nutmeg, and black pepper (or pfeffer), Pfeffernusse Cookies are my family's favorite traditional German cookies. Bursting with warm, holiday spices, these German spice cookies are tender and warm and the…

The Best Key Lime Pie Recipe (Award-Winning)

Describe your BEST Key Lime Pie…is it citrusy, sweet-tart, creamy — with the perfect sweet to-pucker ratio; light and easy with a crisp not-to-sweet graham cracker crust? Look no further…you found it!

Oatmeal Sandwich Cookies with Maple Brown Sugar Buttercream

Who loves a sandwich cookie? I do, I DO! You get two cookies plus a HUGE bonus…frosting and it's only one cookie, so to speak! This soft and chewy oatmeal sandwich cookie recipe is like snuggling up…

The Best Chewy Chocolate Chip Cookies (High Altitude)

Chewy center; crispy, caramelized edges, not too fat, not too thin, the BEST Chewy Chocolate Chip Cookies! Below I share my secrets, tips and hacks for achieving the perfect chocolate chip cookie at altitude or sea level!!…

Best Cranberry Jalapeno Dip Recipe (with Cream Cheese)

Prepped in minutes, this is the ultimate cranberry jalapeno dip, a sweet, spicy and tart blend of flavors! Whether poured over cream cheese or mixed in, it's the perfect festive delight! A spot-on copycat of Costco's cranberry jalapeño dip!
Did you print your Thank you Delivery Drivers Sign?
Colette sent this picture of the printed out "Thank you Delivery Drivers Snack Station sign and built her own, beautiful snack station by her front door!

Isn't it lovely!? If you didn't get the printable last week, here you go! PRINT HERE!

**If you print the sign from the post, it will ask you to put your email info in again, but don't worry, unless you give me a new email address you will only get one email.**
---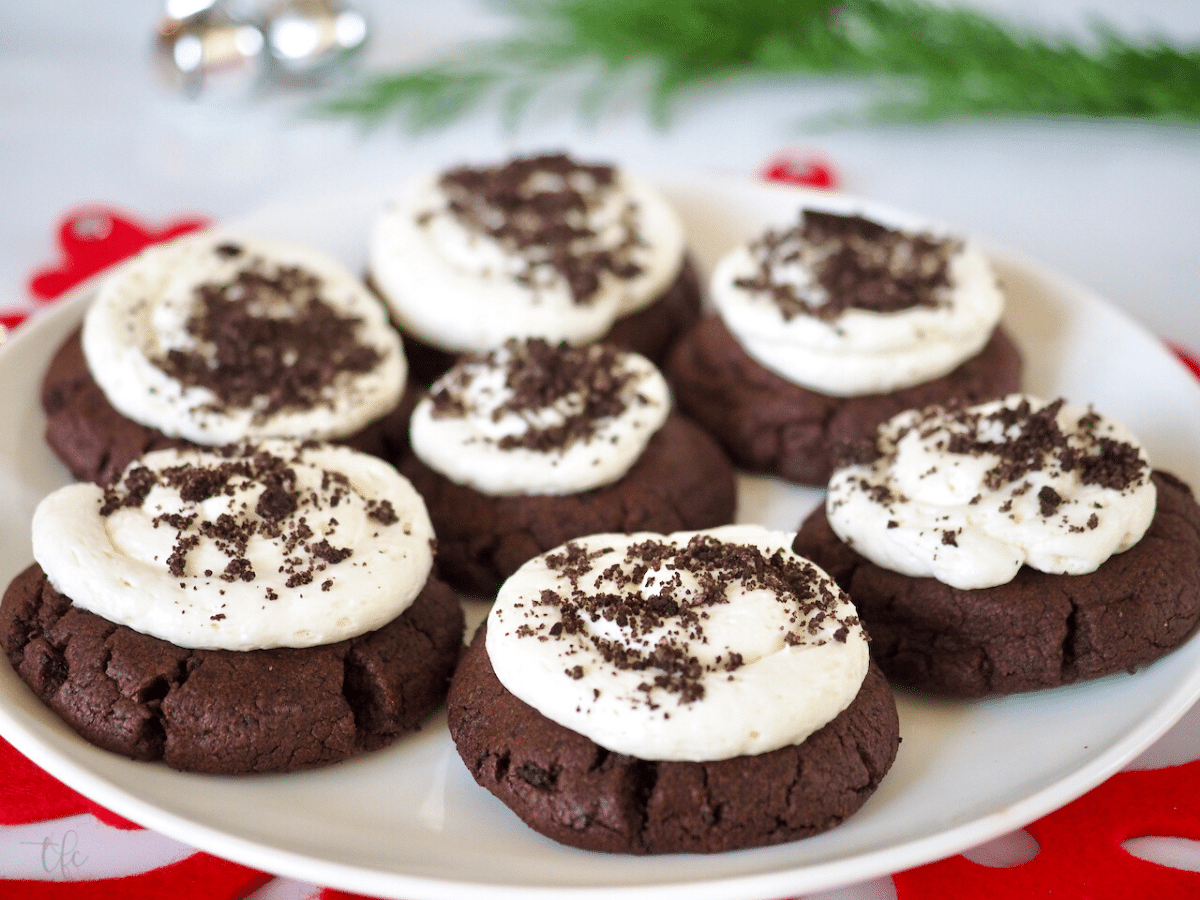 Cookies for Kids' with Cancer
I was inspired to bake these Copycat Crumbl Oreo Cookies as part of a collaboration with other bloggers.
This virtual cookie exchange raises awareness (and funds) for the non-profit organization, Cookies for Kids Cancer.
---
What's for Dinner?
On Monday night, we enjoyed a Christmas concert and as we were chatting with people sitting near us, a gal (Hi Emily!) said, "I know you, I just made something from your blog tonight!"

How fun it was to meet and chat with her, she said that this Chicken & Wild Rice Supreme is on repeat at their house!
Not only is it easy, but it tastes great and it's wonderful for leftover turkey or chicken!
---
What's for Breakfast?
Need a quick, easy, hearty and filling breakfast for Christmas morning?

A deliciously simple sausage gravy turns this biscuits and gravy egg dish into your new favorite breakfast casserole!
I made this the first time last Christmas morning, while I had COVID actually, so it's proof that it really is EASY!
Favorite Things Party
Have you ever been to a Favorite Things Party? I was first invited to one, hosted by our church's Women's Ministry, well since my love language just happens to be gifts — I knew that I had to create my own Favorite Things Party!
You know, "…these are a few of my favorite things" and all that, and I suppose some would say it's from Oprah's Favorite Things shows, I honestly don't care where the idea came from — it's BRILLIANT!
I have been friends with most of these women for 20 years! Many of us were in MOPS together when our babies were, well babies!
I host mine during the holidays and another friend hosts a Summer Favorite Things Party. The post below will tell you how to host, tips and tricks and more and some day — I will get around to creating printables for hosting your own Favorite Things Party, in the meantime, I know you can make one happen! Shoot me an email if you have questions!
I would love to hear if you have hosted a Favorite Things Party, what you did differently, and your tips!
Nespresso VirtuoPlus
Several months ago, we bought this Nespresso VirtuoPlus Aeroccino3 Frother — and we LOVE IT!
We are coffee snobs in this house and this coffee is like European coffee with a beautiful caramel crema naturally on top.
They are on SALE right now at Sur la Table. Makes a lovely gift!
All coffee products are on SALE!
we
As an affiliate of Sur la Table I earn a small commission if you purchase using this link – at no cost to you!
Well dear friends, I pray you are entering into the sacredness of this beautiful season, taking moments to be quiet and soak it all in.
I leave you with these timely words from my advent devotional this morning;
"No matter what intends to harm you…

God is never absent,

never impotent,

never distant.

You can never be undone!"

– Ann Voskamp, The Greatest Gift
With gratitude and love,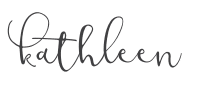 P.S. Be sure to browse through last weeks Fresh Fridays for more great recipes!
Visit The Fresh Cooky's Amazon Shop