Do you have a slam dunk chicken salad recipe? No? Yes? Either way, this recipe is for you!
For me, chicken salad recipes are like chocolate chip cookie recipes, you can never have too many, because each one is slightly different; dressing, mix-ins, textures and more.
I love how many ways you can use chicken salad, besides being fantastic for meal prep; I give you 9 ways to use chicken salad.
Of course in a sandwich or on a bed of lettuce, but did you know you can serve chicken salad in a pita, scooped onto a cucumber or zucchini boat, Chicken melt? Check out the recipe link below for all the ways!

A few posts that are popular on the blog and social platforms this week!
In this chicken salad recipe, we use lemon juice, you can easily use a fork in the middle of half a lemon, twist and extract the juice! Perfect, simple, cheap! Though you might have to fish some seeds out.
Enter the amazing, citrus squeezer, I have the lime sized one, but I use it for lemons and limes and even small oranges ALL THE TIME! It makes easy work of getting the most juice from your lemon or limes!
May your week be blessed! Thank you for sticking around!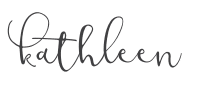 Visit The Fresh Cooky's Amazon Shop
P.S. Be sure to browse through last weeks Fresh Fridays for more great recipes!