As an Amazon Associate, I earn commissions from qualifying purchases (
disclosure policy
).
How on earth is it possible that we are on the LAST day of September! I cannot say that I am sad to see the hot days of summer in my rearview mirror. Bring on all the fall feels! Only 86 days until Christmas. :-0
Today I've got a brand new recipe for you, one I spoke about last week and if our neighborhood Google group is any indication – Oktoberfest parties are still in full swing — you will want this recipe! Drool!
Did you know that NOW is a great time to plant perennials?? I'll fill you in all the details below.
And you all crack me up, yes, I spoke to several of you and you all went STRAIGHT to my MOM FAIL last week! LOL! Do I know my people or what! 🙂
BONUS, I have been a busy bee lately and have managed to get a couple bonus recipes up you won't want to miss.
Authentic German Goulash Soup Recipe
As I've shared before on the blog, back in my early 20's (when the earths crust was cooling) I was an Au Pair in West Berlin, Germany. There I learned how to make some incredible German recipes from my house mother.
And this Authentic German Goulash Soup recipe is one of them! Rich, flavorful and thick — more of a stew than a soup really, though if you want soup, I give you tips for how to make it a true, broth-y soup!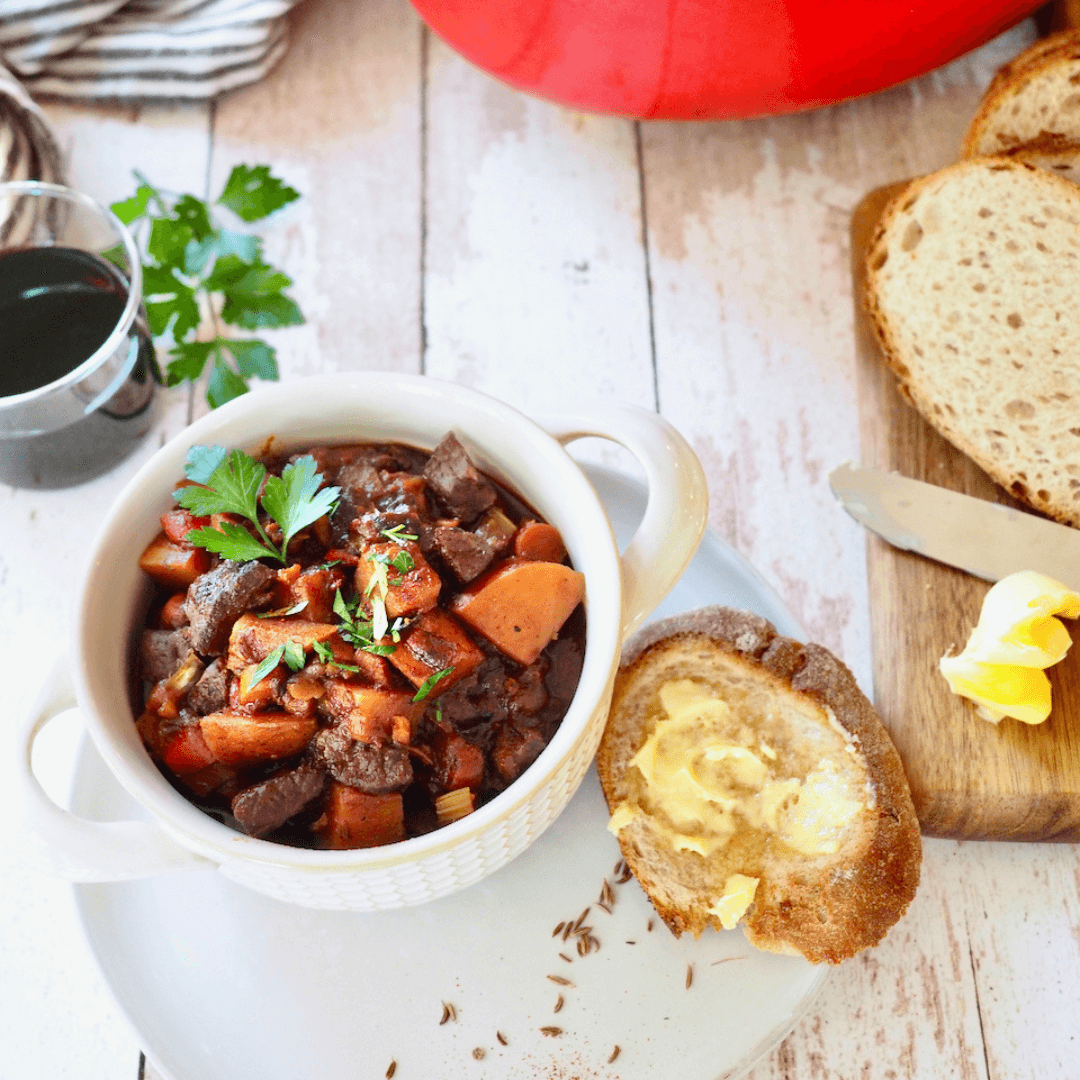 Fall is a Great Time to Buy and Plant Perennials
Fall is not only a great time to plant perennials, but most often, nurseries have huge discounts on their perennials so they don't have to care for them over the winter = win-win!
A week or so ago, a girlfriend and I typically find the best deals at local nurseries and spend an afternoon shopping, browsing, getting input and ultimately purchasing a few perennials for our yards. Not only is it a fun fall outing, but it's a workout too!
We went to our local nursery and I purchased several hybrid hydrangea's (safe to -30 below zero), a few hostas, a hardy hibiscus and a few flowering kale (annuals) and fall colored pansies.
Be sure to check your growing hardiness zone for perennials that will make it through the winter in your area, nothing worse than spending money on a plant you think should come back and then it doesn't.
Planting Tips
HOLE | Dig your hole 1 ½ times the size of the pot it came in! Deeper and wider is better when in doubt, you can always fill in with a little top soil mixed with potting soil to get your plant to the correct height.
FREEZE | Don't plant if you know there will be a freeze! Better to hold off for some sunny fall days. Keep the plant in the garage to help it "harden" until ready to plant.
WATER | sounds silly right, of course plants need water, but did you know that especially new plantings, need a little extra water over the winter? It's called winter watering and many times that is why our perennials don't come back up. Be sure to water them lightly (don't drown them) daily for the first few weeks to help them take root. For larger plantings and trees, you might want to do a slow drip so that water soaks in nice and deep.
LOOSEN the ROOTS | Many perennials are a bit root bound. Using your fingers, gently loosen the bottom of the root ball of the plant, aerating it a bit and allowing those roots a little room.
MULCH | A little extra mulch over the top of the plant after the first freeze will move mountains in the Spring.
I love a pretty transitional fall planter, found these stunning flowering kale and added a little pop of fall color with some pansies which are pretty hearty through our first frosts.
I still need to order some mulch and get that in, but hopefully a nice refresh to my garden. I thought we had enough water last winter, but sadly I lost a lot of plants in a really hard and longer freeze. Mulch would have helped! Learn from me!
I also picked up about 150 bulbs and planted those for the spring — tulips, hyacinths and anemones! Always love it when I forget I do that and then in the spring am surprised with bouquets of color!
Starbucks Iced Peach Green Tea Lemonade
You are going to LOVE this simple, light and fresh Peach Green Tea Lemonade! A copycat Starbucks drink using real ingredients!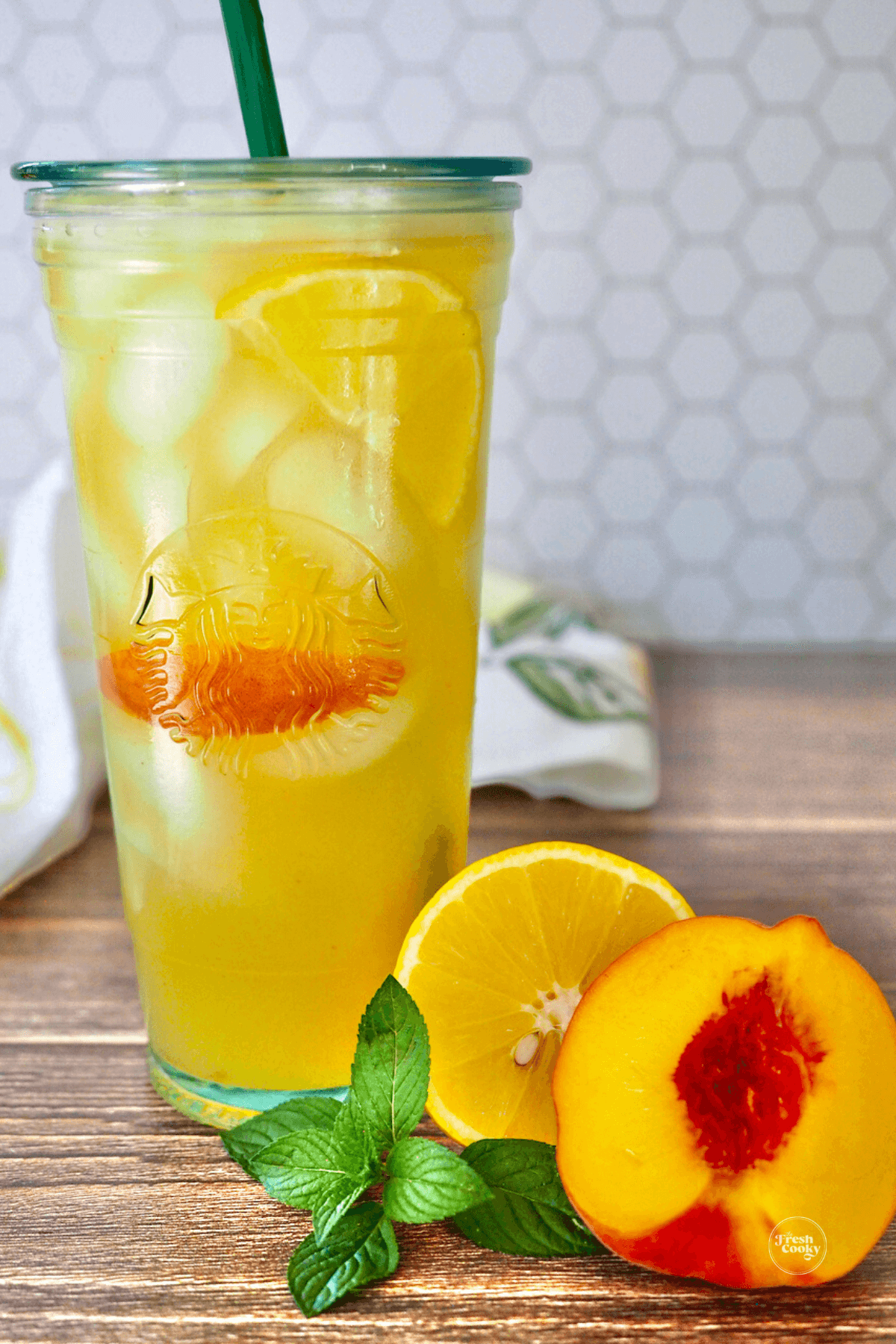 Instant Pot Apple Butter Recipe
For all of you wanna be homesteaders (I'm raising my hand here!), this is an easy recipe for Instant Pot Apple Butter that is great for food gifts, freezing, using in your favorite recipes!
I reduced the sugar by half and give you tips for omitting it altogether! It's flavorful, fragrant and will make you pat yourself on the back!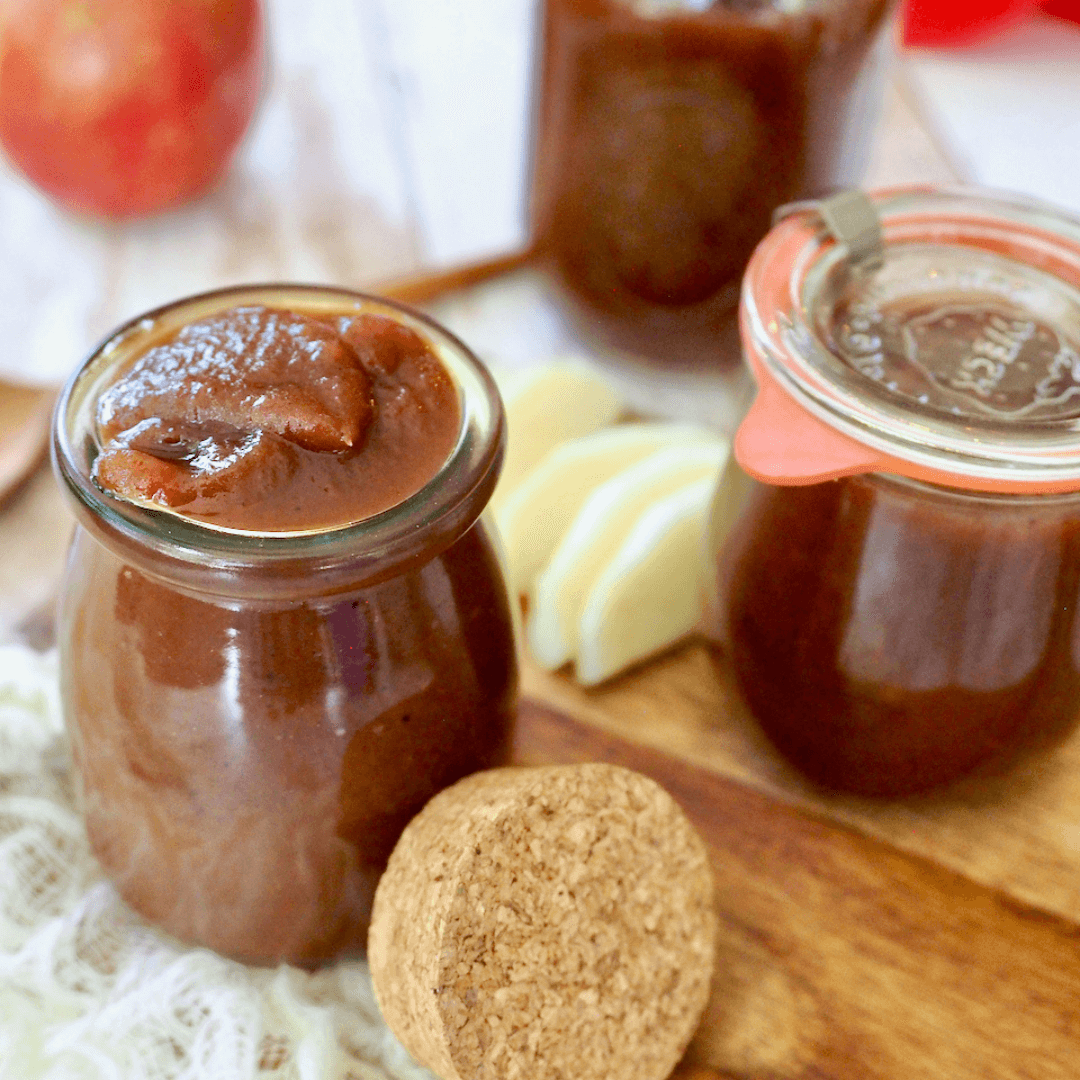 In the post I have all sorts of ways to use apple butter, swirled in yogurt, on oatmeal, in drinks…you get the idea! You should also try it on my friend Lynn's Apple Butter Oatmeal Bars.
My Favorite Instant Pot
Did you know that your Instant Pot can be used as a slow cooker, saute pan, sous vide, yogurt maker and rice cooker! If you don't have an instant pot, now would be a great time to purchase one!
What Readers are Saying
Decided to bring this back, I've been getting some amazing comments lately and thought you should know!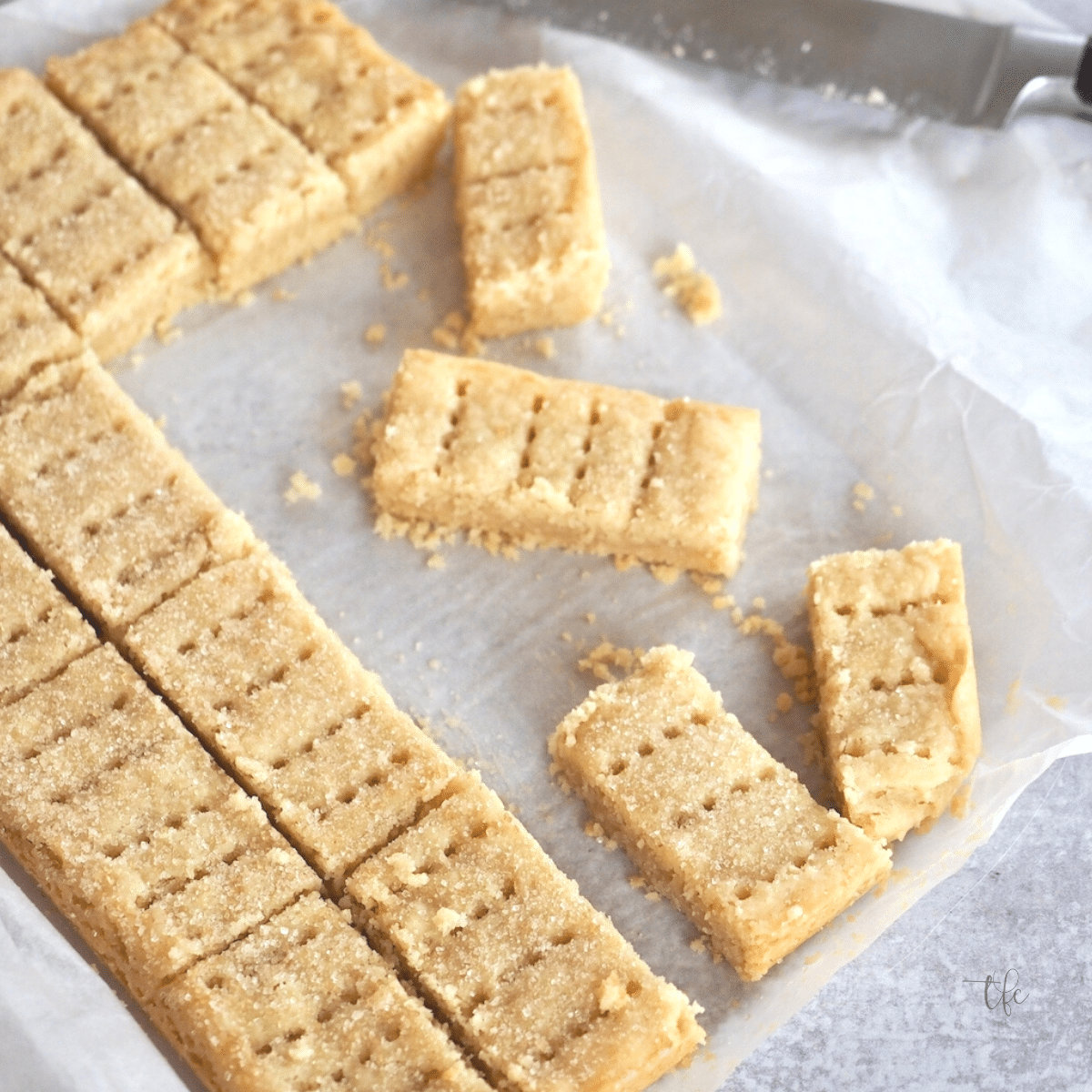 TRADITIONAL SHORTBREAD
"Excellent recipe. I tweaked just a smidge and added 2 teaspoon finely chopped dried rosemary and 2 T grapefruit zest. Won a ribbon at the state fair! These are great as is or any of the variations (dipped etc)."

Kathleen (not me 🙂 )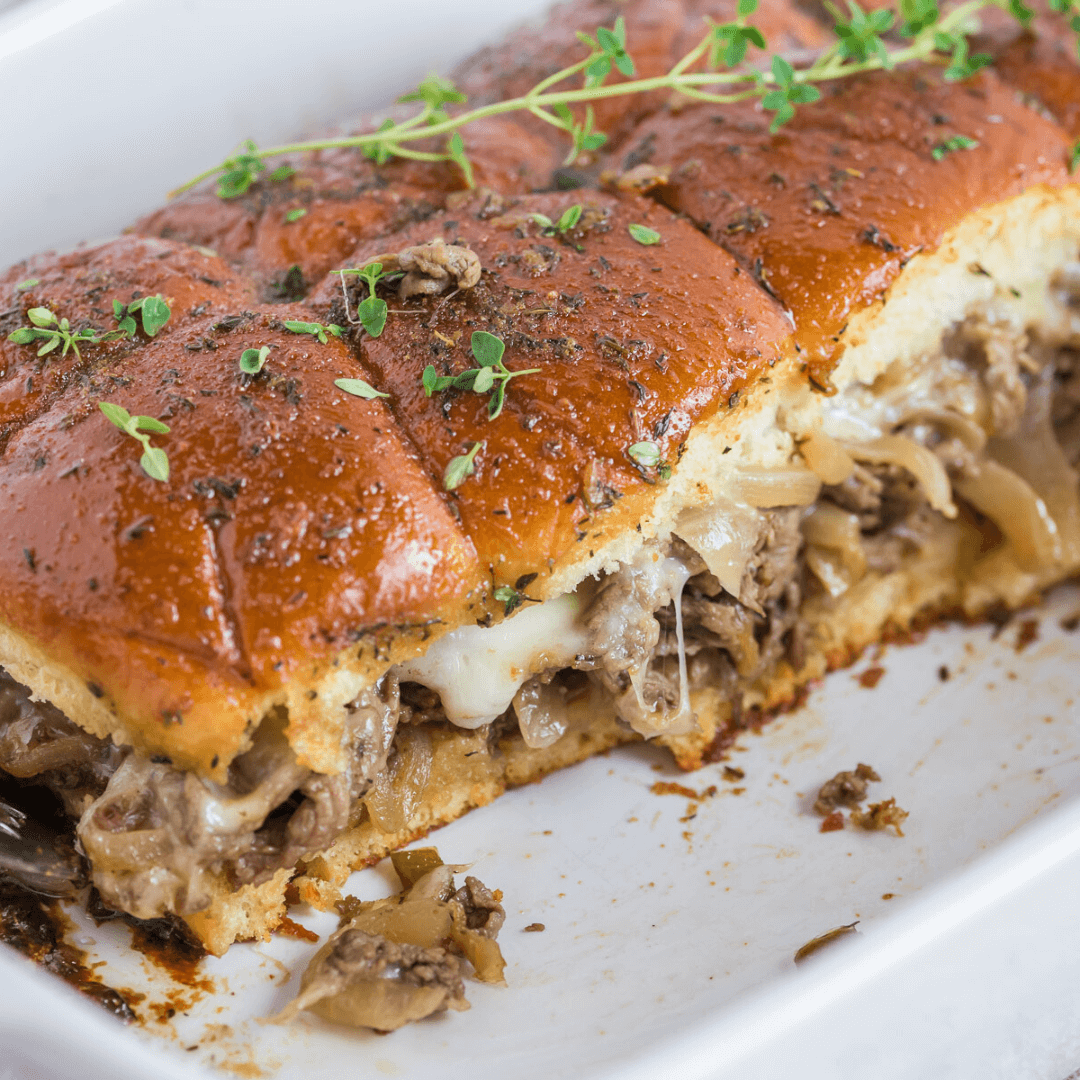 "Oh my goodness! These Philly cheesesteak sliders were sooo good. Very easy to make, I followed the recipe except for dijon mustard, I did not have any. I would make these again and again. I did toast the bottoms to prevent them from getting sorry. 75th birthday party and everyone loved them!"

Terri
Weekly Inspiration | Be a Server
My husband attends a weekly men's group and recently brought this gem home. I really resonated with me, I hope it does for you too!! Let's be servers!
Max Beerbohm, the English critic once said, "The world is divided into guests and hosts." We all know people who are guests wherever they are. They do not take responsibility of a host for people's feelings, comfort, hospitality, needs or concerns. They are in the world to be served, not to serve. Someone else is always responsible to take care of them. When they come into a room they say, "Well, I'm here", instead of saying, "Well, look who's here. I'm glad to see you! How are you?".
That's what communicating faith is all about. When the forgiving love of Jesus has healed us at the core, our abiding concern is for the guests that God puts in our lives. If conversation, sharing of experience, inquiring into another person's need, patient listening and liberating empathy are seen in the context of joyous listening, we will come across a person whom others cannot resist. They will want to be with us and know our Savior." Author Unknown
"Beloved, you do faithfully whatever you do for the brethren and for strangers"

3 John 5 (see also Romans 12:13, Hebrews 13:3, i Peter 4:9 and John 1-8)
Fall Inspired Recipes
Be sure to browse through all of our fall recipes, pretty sure you will find a thing or two you will be inspired to make.
With love and gratefulness,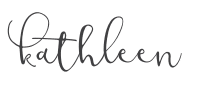 P.S. Be sure to browse through last weeks Fresh Fridays for more great recipes!
Visit The Fresh Cooky's Amazon Shop