Summer Fresh Recipes + A New Cocktail | Fresh Fridays, June 10
As an Amazon Associate, I earn from qualifying purchases. Please read my disclosure policy.
Welcome back friends!
I seem to have found my summer rhythm! It always takes a few weeks once the kids are home and out of school to find our groove! Our oldest is adulting and heading to a daily internship that he landed! And our youngest is busy with lawn mowing, swimming and his window washing business with a friend. Gotta love these entrepreneurial kids!
This week I joined several in our neighborhood for early morning lap swimming — I haven't done lap swimming in over 25 years when my roommate, Susie would drag me out of bed and get me in the water.
My goal is to hit 1760 yards (that's a mile!) in a workout. I am not fast, but it feels really good to do this a few days a week and is so easy on your joints. The only reason I am telling you is so you can help keep me accountable! 🙂
I am slowly gathering up the gear needed too, I quickly realized how important it is to have good goggles and a kickboard! I even ordered a more streamlined swim suit that doesn't bare everything! I hope it works/fits!
On the food side of things, I have been trying to get caught up on updating some older recipes as well as beginning to get out some holiday recipes! Christmas in June?!?! These are recipes that I actually developed and made last holiday season and just didn't have time to get them on the blog — pro bloggers work 6-9 months ahead, so look at that!
For those of you who have subscribed to get a notification anytime I post a new recipe or update an old one, it might seem strange over the next few weeks, but you will be glad when the holidays roll around!
What's Cooking in My Kitchen
Rose Pistachio Ice Cream
This week I updated my Rose Pistachio Ice Cream — a light, delicate and velvety NO CHURN ice cream! Naturally colored with Hibiscus powder and lightly flavored with a little rose water, check it out, I added all sorts of things you can use with your leftover Rose Water! Recipe linked below!
Pink Vodka Lemonade
Summer calls for beautiful, simple and gorgeous drinks! And this Pink Vodka Lemonade is ALL THOSE THINGS! Plus, it uses all natural ingredients, no lemonade concentrate in this drink! RECIPE LINKED BELOW!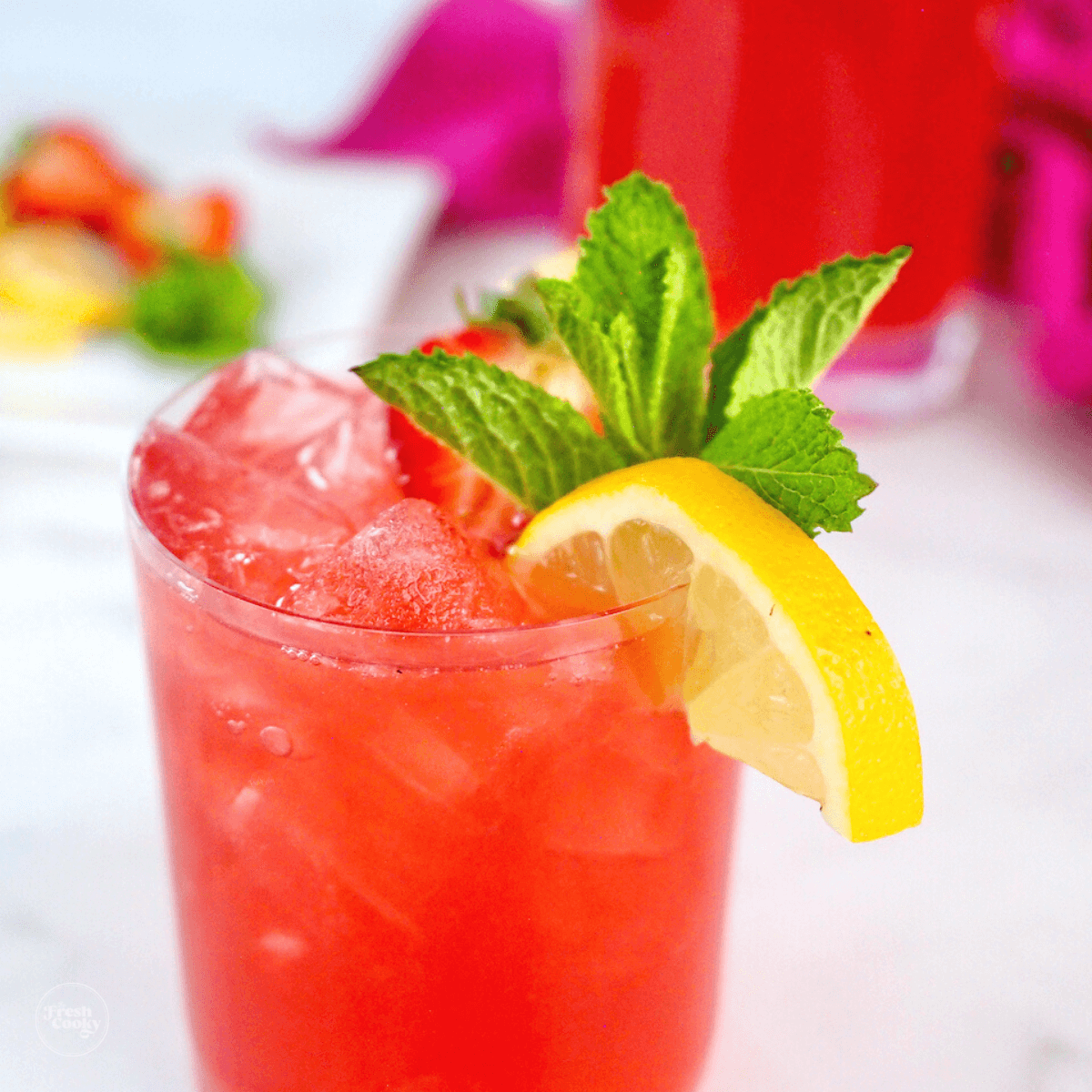 Christmas in June Recipe #1
As I mentioned earlier, I am working on several recipes that will apply to you in a few months, but this one I thought was too good not to share now! Because who says that you can only make Red Velvet Cake at Christmas and Valentine's day!
If you are a regular here on Fresh Fridays, you know that I love to take a traditional recipe and tweak it to make it a little healthier — in this instance I removed the yucky red dye! Options to make the old-fashioned red velvet cake or use an all-natural plant based red food coloring to give it a light tint.
Try my simple red velvet donuts too — the recipe for the Red Velvet Bundt Cake is below.
What Readers are Saying ~ Real People Recipe Reviews
Thought it would be fun for you to read what some of those are saying who have tried my recipes. Hope you give these recipes a try too!
That's about it for this week! I hope you relax, swim a lap or take a walk and enjoy this beautiful world we live in — be the good, the kind and share a smile this week!
Weekly Inspiration
I just love this song, several of my friends have buried a parent in recent months and I can't help but think of this beautiful song! Oh how I long to hear our God say, "Well Done".
I am forever grateful for you,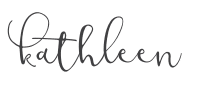 P.S. Be sure to browse through last weeks Fresh Fridays for more great recipes!
Visit The Fresh Cooky's Amazon Shop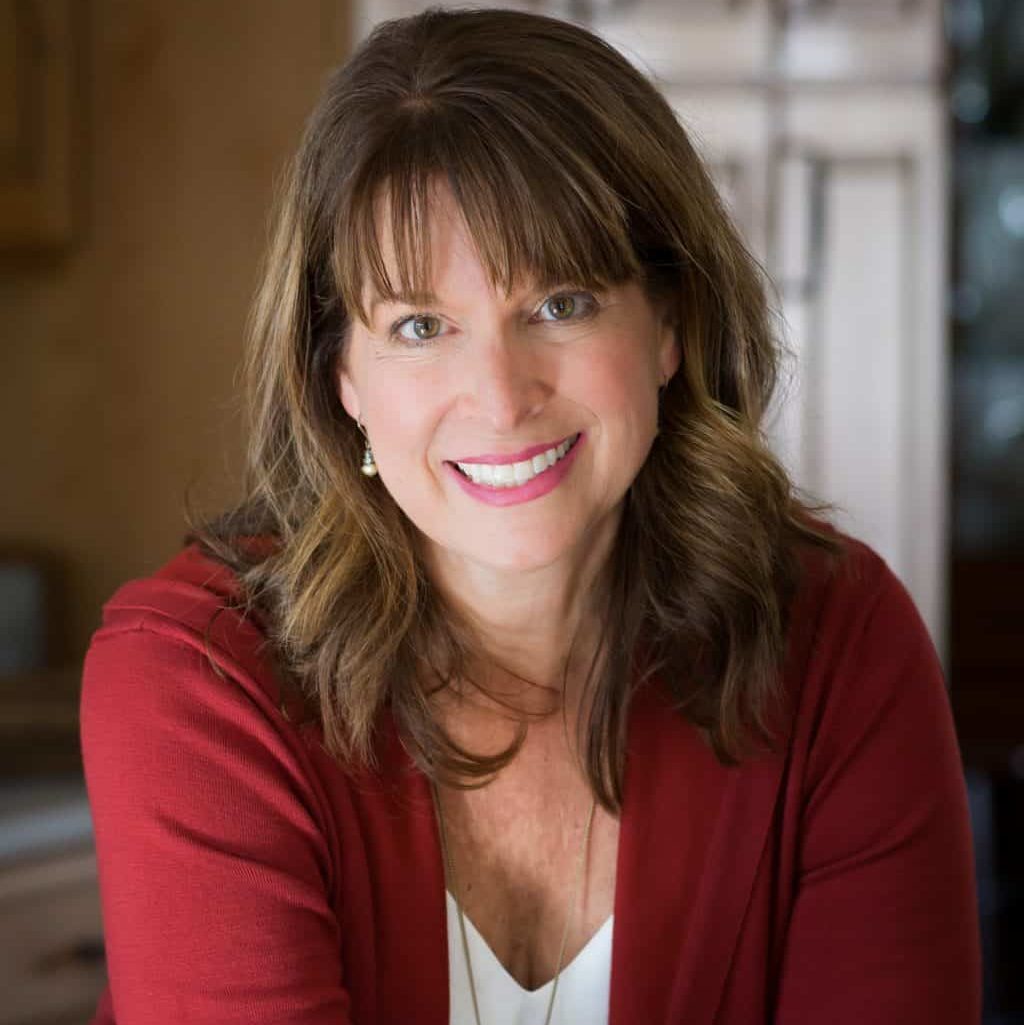 About Kathleen Pope
Recipe Innovator | Food Photographer | Food Writer
Hi, I'm Kathleen Pope. Here at The Fresh Cooky you will find easy, mostly from-scratch, trusted recipes for all occasions. From speedy dinners to tasty desserts, with easy step-by-step instructions. I am here to help teach you how to make mouthwatering recipes without spending hours in the kitchen. Read more about Kathleen here.