As an Amazon Associate, I earn commissions from qualifying purchases (
disclosure policy
).
Memorial Day is the unofficial start to summer!
What will you be doing? Barbecuing? Having a potluck? Gathering with family and friends? I hope you do all of those things; resting, gathering and remembering all of those who died while serving our country.
If you have a loved one who died while serving our country, I am praying for you. I just cannot fathom that sacrifice and yet from speaking with those who serve, they willingly put their lives on the line to protect and serve our great country.
For those of you who subscribe to my RSS feed, I need to apologize because it's been a very busy week here, lemon week to be exact with a new lemon recipe each day. I plan on featuring those once a week for the next few weeks.
**GIVEAWAY** Enter the giveaway on my Lemonade Bundt Cake (link below) for a chance to win a prize package from either Rodelle Vanilla or La Tourangelle artisan oils. Scroll all the way to the end of the post, past the recipe card for the prize packages and Rafflecopter entry form.
Let's jump right in to all of the best Memorial day recipes.
Lemonade Bundt Cake
It's not red, white and blue, though you can serve it with some strawberries and blueberries and ta-da, this lemonade bundt cake is your Patriotic sweet treat.
Giveaway information is located just below the recipe card in the above post!
Giveaway open until 11:59 pm (ET) June 3, 2022.
Memorial Day Favorites
Below you will find our favorite recipes for barbecues and potlucks! Simply click on the image and it will take you to the recipe!
Sides
These are some of my top side dishes, but be sure to browse all of my sides.
Salads
Check out all of my salads, I know you will find something for your gathering!
Main Dish
Sweets
Drinks
It's been a busy week for our family; graduation party for our son, family in town, post-storm clean up after we had almost 7 inches of heavy, wet snow! Sadly, it took down a lot of branches. And lemon week!
Weekly Inspiration
Please remember that this day may be about having people over, barbecues, yard work and pool parties, but for many people — it's a hard day, a reminder of the greatest loss in their lives.
I love this song If You are Reading This by Tim McGraw.
I am forever grateful for you,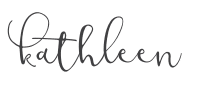 P.S. Be sure to browse through last weeks Fresh Fridays for more great recipes!
Visit The Fresh Cooky's Amazon Shop