Spring Has Sprung! | Fresh Fridays, April 22
As an Amazon Associate, I earn from qualifying purchases. Please read my disclosure policy.
How was your Easter weekend? Ours was lovely, it was a beautiful spring day, full of promise, we enjoyed having family and friends over, how about you?
On Monday I sent out a quick email with all of my leftover recipes, I hope you have found a few that worked if you had leftovers! If you missed it, I featured my Leftover Ham recipes, Leftover Turkey recipes and this quick and easy use for Leftover Peeps!
I had to be creative with our leftovers, as our refrigerator decided to die about 2 weeks ago and it's still not fixed, hopefully Monday. First world problems though, I feel so grateful because we have a fridge in our garage and a small beverage fridge in our kitchen, so I did creative cooling!
The good news, I am getting more steps, because I consistently forget things that are in the outside fridge and have to go back out 2 or 3 times before I get everything.
This week we are switching gears to Cinco de Mayo and right on its heals, Mother's Day, on May 8th.
What's Cooking?
First up is this super scrumptious Carnitas recipe, I made it in the Instant Pot (quick and tender), but I also provide directions for how to make it in your slow cooker and in the oven, so hopefully I have everybody covered.
We love this recipe, all natural, loaded with bright citrus flavors and the pork is rubbed in a Mexican spice rub, it's so good and it freezes great so you can eat for many Taco Tuesday's to come!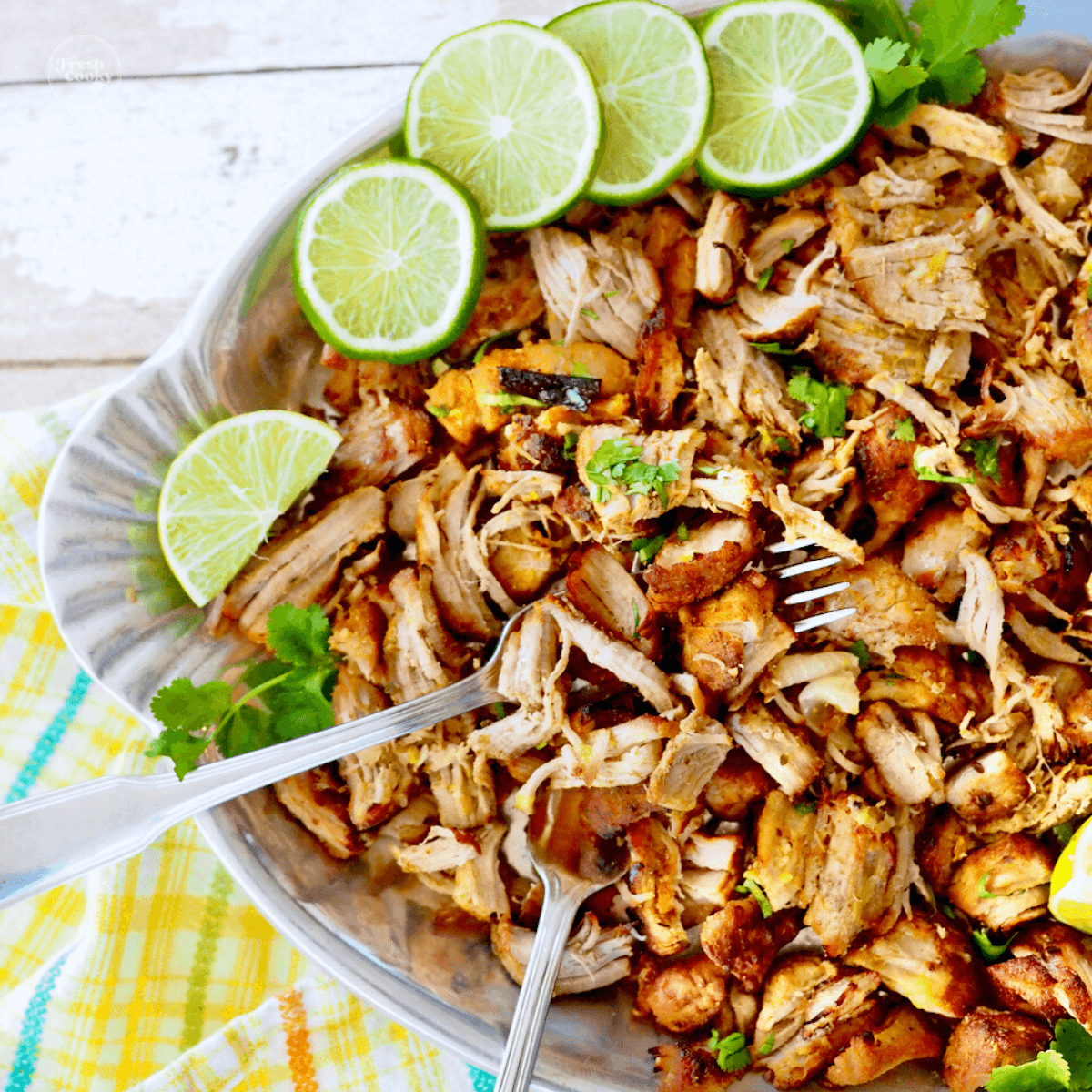 You might want to plan to make this healthier Fried Ice Cream Cake for Cinco de Mayo as well, guess what? It's not even fried! But it sure is creamy and delicious!
And with Mother's Day coming, perhaps you might want to make something special for the mom(s) in your life? Check out these fun projects!
Well that is about it this week, I'll leave you with two of my favorite drinks at this time of year!
Weekly Inspiration
My husband and I have been focusing so much on gratitude lately, it really is amazing how it changes your perception of circumstances, loved this quote:
It is not how much we have, but how much we enjoy, that makes HAPPINESS.

Charles Spurgeon
With gratitude and joy,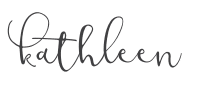 P.S. Be sure to browse through last weeks Fresh Fridays for more great recipes!
Visit The Fresh Cooky's Amazon Shop