Delicious Ice Cream Sauces
As an Amazon Associate, I earn from qualifying purchases. Please read my disclosure policy.
These recipes for Easy Ice Cream Sauces are perfect for gifting or just consuming any time of year. Rich, creamy, decadent sauces that easily whip up to pour over your favorite ice cream (pie, cake or crisp).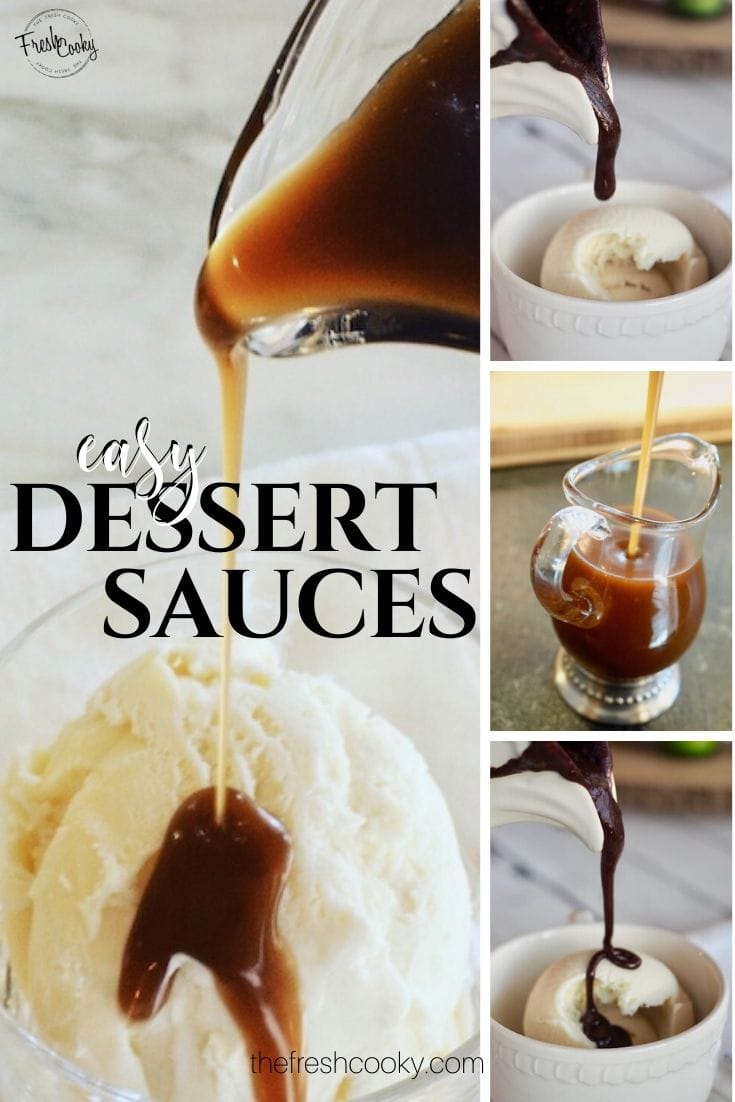 And I'm not just showing you one sauce, but two amazing sauces! Chewy Hot Fudge Sauce and Vanilla Bourbon Caramel Sauce.
The first Elegant Holiday Ice Cream Sauce is this thick, rich, Chewy Hot Fudge Sauce.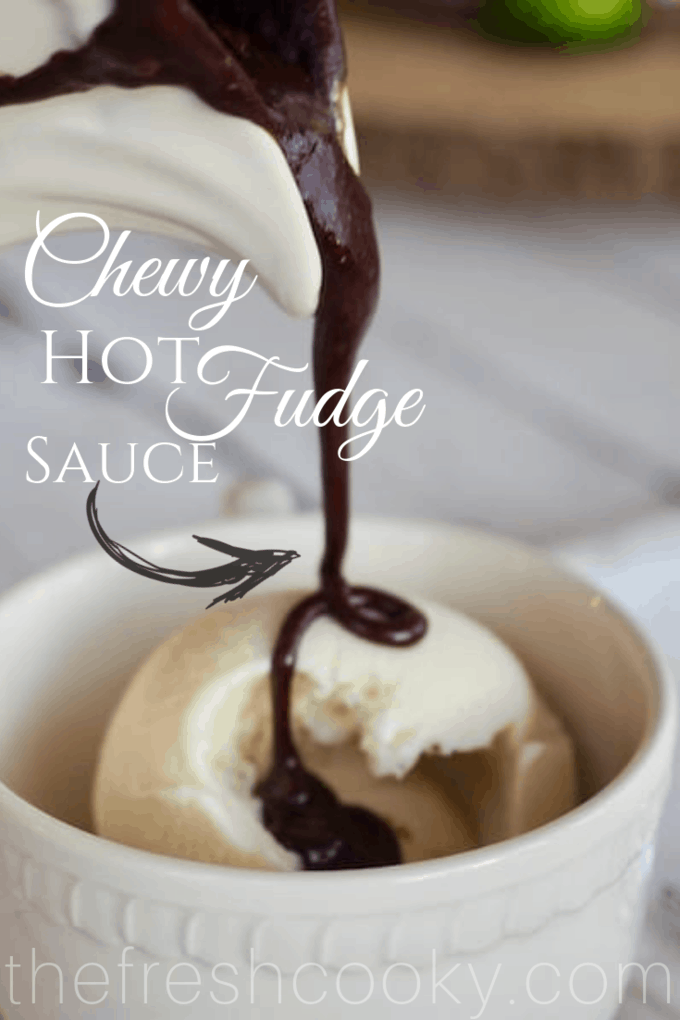 and then this amazing, elegant Bourbon Vanilla Caramel Sauce velvety and smooth.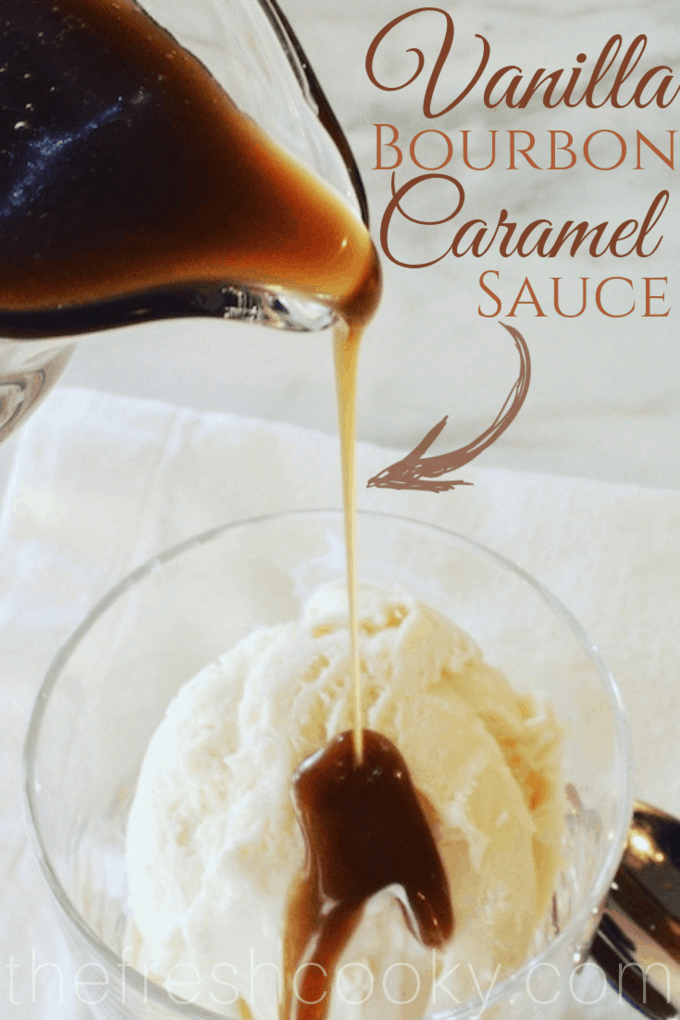 I have finally gotten into the Christmas spirit! YAY! This week I've been putting together neighbor gifts, wrapping family gifts, a little baking, dinner planning, lunches with friends; it's been a fantastic week! I am SO grateful for the joy and hope that Christmas brings.
However; amongst all of this one of our cars was in the shop for 3 days (with an equally big bill) and my husband needed a car to visit customers, so I was without a car for a couple of days; juggling a dentist appointment, carpooling and battling a sinus infection. I only mention this to let you know that life happens to all of us, sometimes it tries to rob us of our joy. I've always loved the saying, "CHOOSE JOY!" It's a choice for sure, how we respond to others.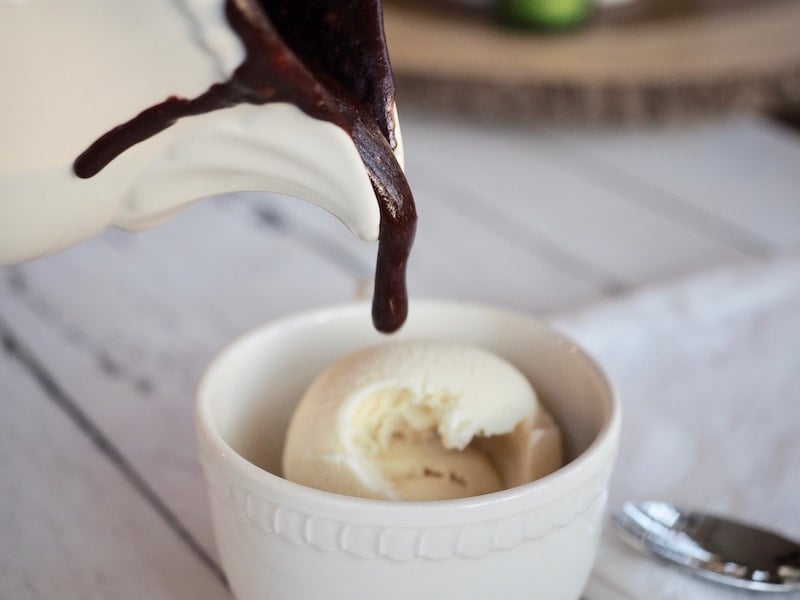 The joy I saw in the midst of what could have been frustrating moments were amazing. Finding the good amidst the struggles; things like our dear friends loaning us a car so I could get to my appointments, another friend picked up my son from school (several times), oh and we went shopping and went out for lunch, I was able to spend some time with our sweet neighbor who is a widow; and I spent an afternoon with another friend who is battling a memory disorder; sweet moments. Choose Joy!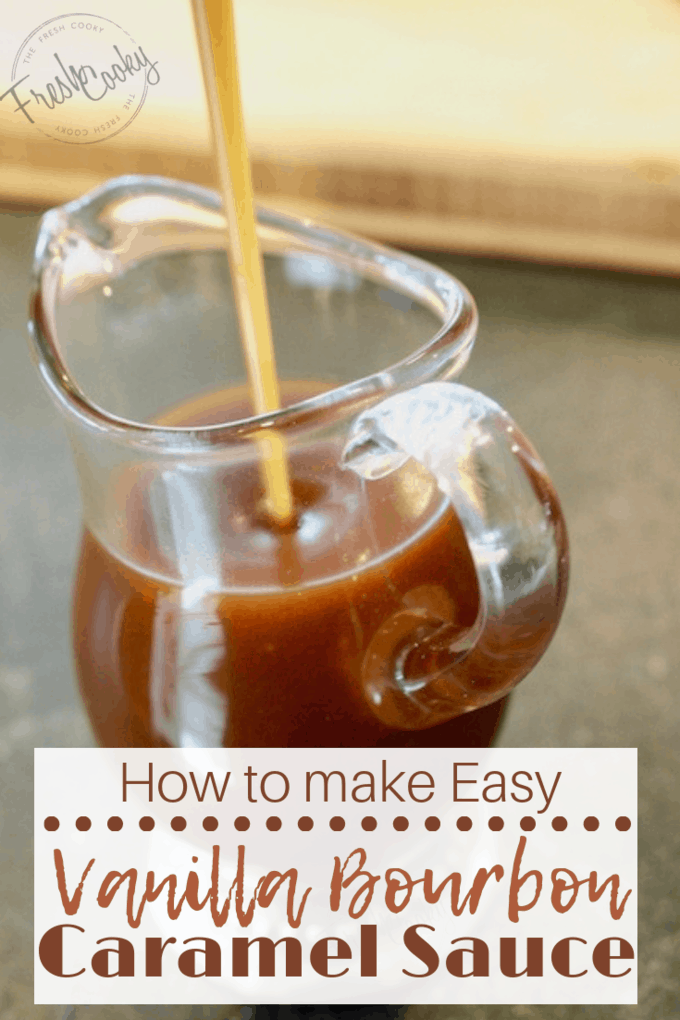 I hope most of all, regardless of where your "Christmas Joy Meter" stands, I truly hope you are reminded of the very reason we are celebrating Christmas. Read these lyrics, slowly…let them soak into your soul.
Joy to the world! The Lord is come: let earth receive her King!
Let every heart prepare him room and heaven and nature sing.

Joy to the earth! the Saviour reigns: let men their songs employ
while fields and floods rocks hills and plains repeat the sounding joy.

No more let sins and sorrows grow nor thorns infest the ground: he comes to make his blessings flow
far as the curse is found.
I'd love to hear if you give these sauces a try, if not for Christmas, maybe for a special evening with just your family, or invite a neighbor over for dessert, or make up a couple of batches and give to family and friends, or PIN it to come back to later.
This week I'll leave you with this beautiful prayer from Saint Augustine, it's my prayer for each of you.
Watch O Lord, with those who wake, or watch,
or weep tonight, and give your angels and saints
charge over those who sleep.
Tend your sick ones, O Lord Christ.
Rest your weary ones.
Bless your dying ones.
Sooth your suffering ones.
Merry Christmas dear ones, may your soul feel it's worth!
Like this recipe?
Don't forget to give it a ⭐️⭐️⭐️⭐️⭐️ star rating and comment below the recipe!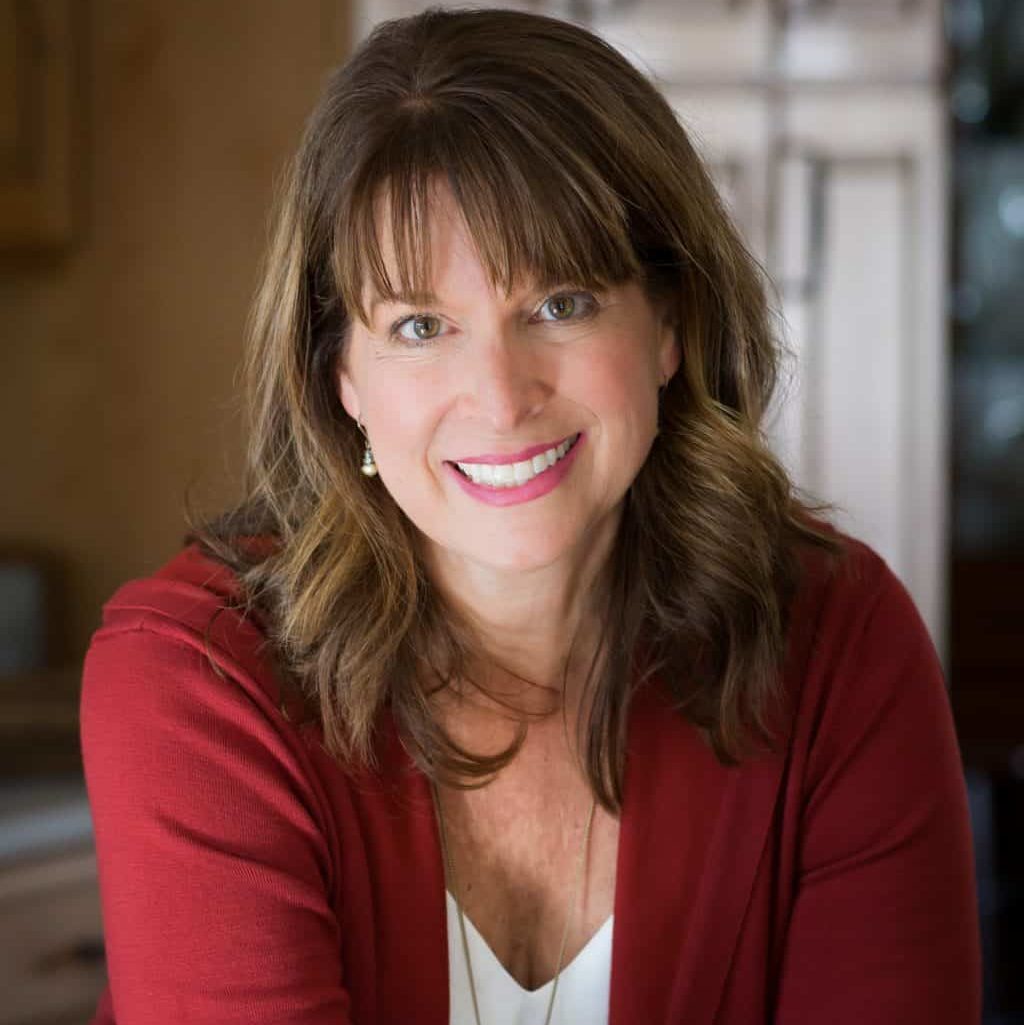 About Kathleen Pope
Recipe Innovator | Food Photographer | Food Writer
Hi, I'm Kathleen Pope. Here at The Fresh Cooky you will find easy, mostly from-scratch, trusted recipes for all occasions. From speedy dinners to tasty desserts, with easy step-by-step instructions. I am here to help teach you how to make mouthwatering recipes without spending hours in the kitchen. Read more about Kathleen here.