As an Amazon Associate, I earn commissions from qualifying purchases (
disclosure policy
).
Are you starting to get a hankering for fall? I sure am; while it's soaring back into the 90's this week, we have had cooler mornings, and I love every one.
Today I've got a couple of (fabulous) new recipes, a peek into my life, a remodel update, and of course, what has caught my eye, sales and a little encouragement for your soul! Use the Table of Contents below to pop around the newsletter.
What I'm Makin' | Fresh Fruit Dips
I've been on a roll with fresh fruit dips, especially with summer berries and fruit being at their ripest! These fruit dips have been fun to play with and get just right!
And don't think they are just for summertime — think, game day, bridal and baby showers, holiday parties, Valentine's day, and more! They are lower sugar than many out there, which is why I think you all will love them!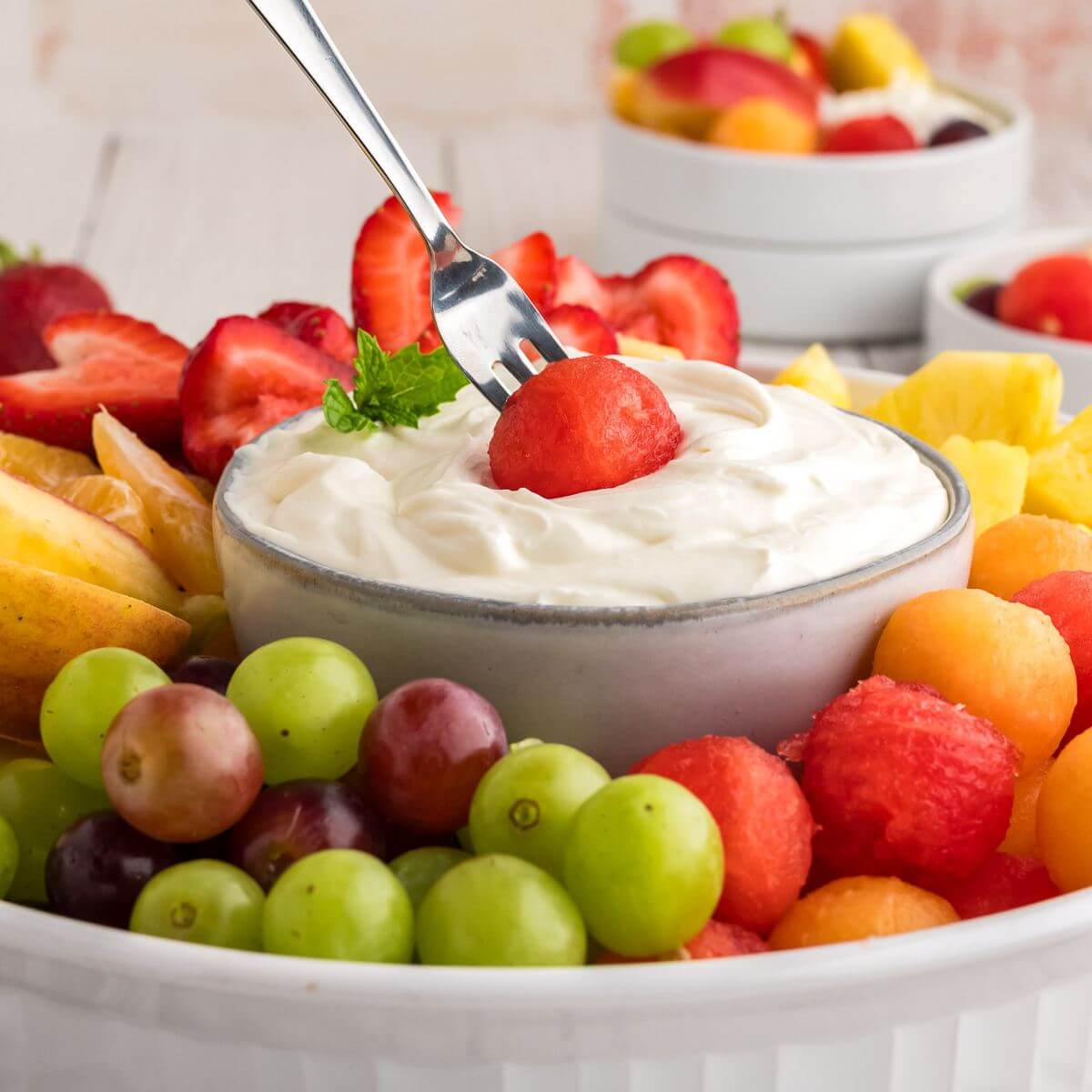 Easy 3-Ingredient Cream Cheese Fruit Dip Recipe
You'll never buy store-bought fruit dip after making this simple 3-Ingredient Cream Cheese Fruit Dip served with all your favorite fruit platters!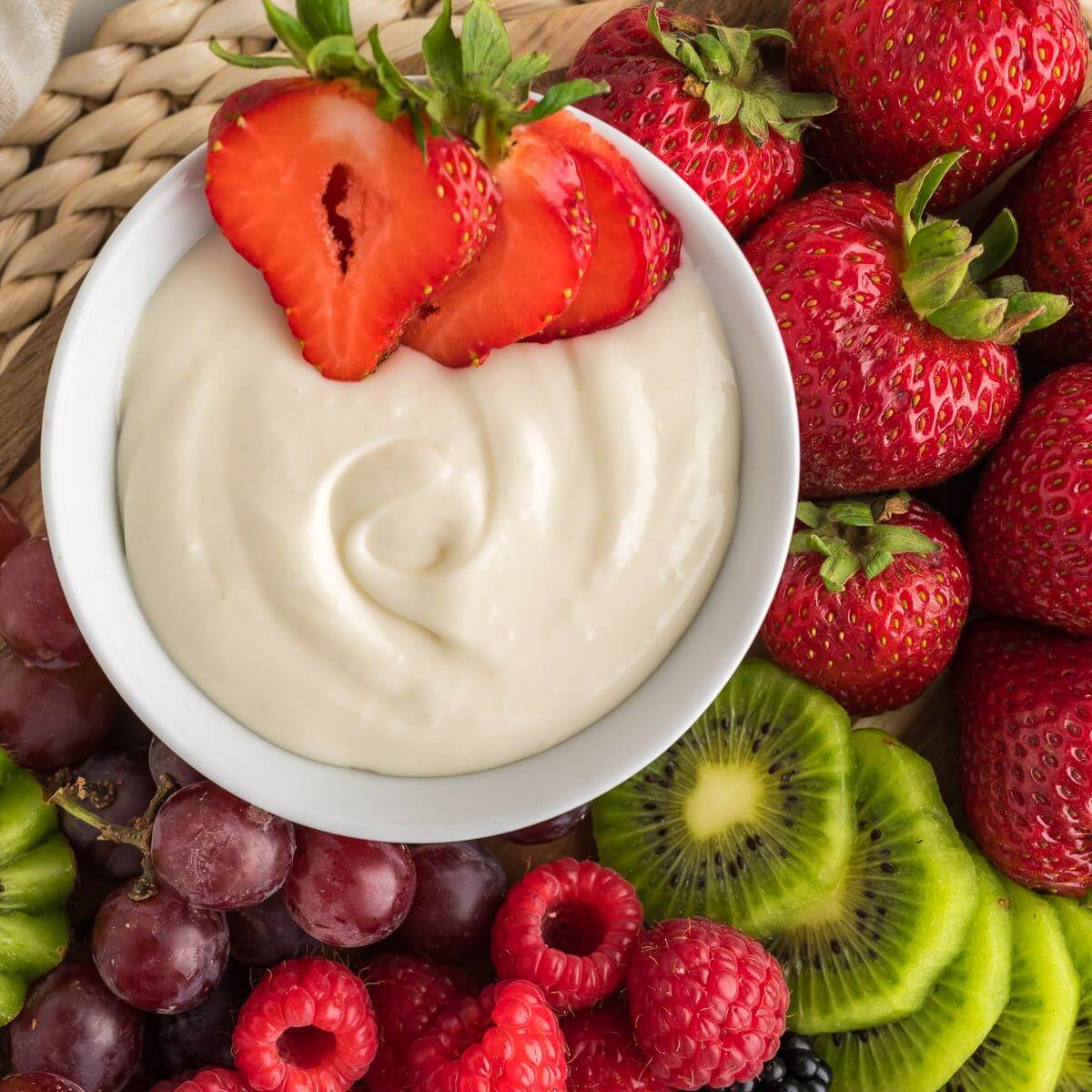 Easy 3-Ingredient Marshmallow Fluff Fruit Dip Recipe
With three simple ingredients in 10 minutes or less, you have a silky and sweet fruit dip to serve a crowd for family gatherings or work events.
Best Chocolate Fruit Dip Recipe
This easy 4-ingredient chocolate fruit dip recipe is made without Cool Whip or marshmallow fluff, is lower in sugar and doesn't compromise on flavor.
Make Strawberry Freezer Jam NOW for a taste of summer all year!
Strawberries are still so sweet and juicy, so why not try your hand at homemade strawberry freezer jam? If I can do it, you can too!
Easy No Cook Strawberry Freezer Jam Recipe (Low Sugar)
Forget the cooking, special canning equipment, and hot water bath that come with making traditional jam. This recipe is oh-so-easy with simple steps and sweetly divine flavor! It's a low sugar strawberry freezer jam recipe that will make you swoon!
Fall Preview | Flavors that will get you in the mood
I know I said I wouldn't be throwing pumpkin at you yet, but here you go for those who are ready; these muffins are divine and made in one bowl! For those who aren't ready, keep scrolling!
And this Graham cracker crumble is a great treat for back-to-school. Make some of this just before the kiddies get home, the house will smell amazing, and you can serve it over a little yogurt!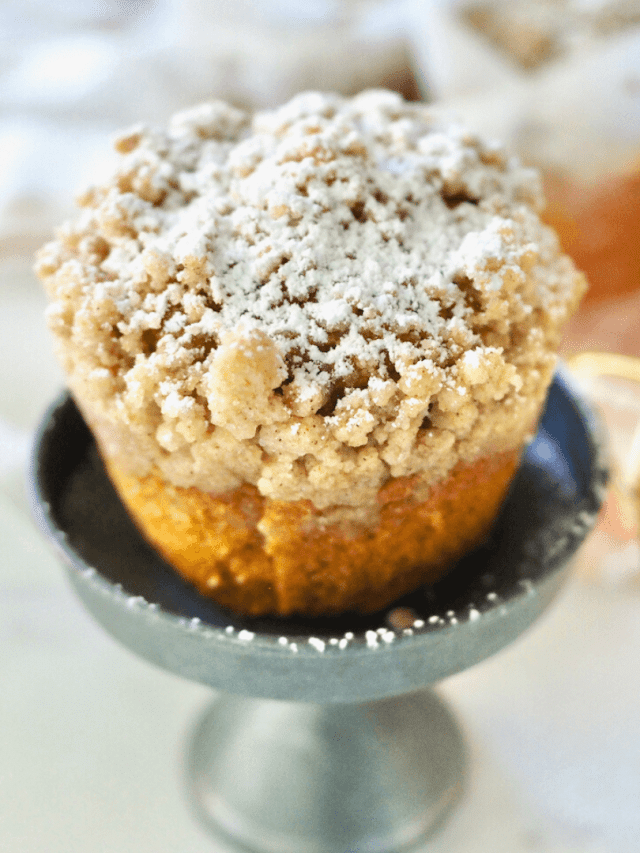 Best Pumpkin Muffin Recipe with Streusel (Panera Copycat)
Easy Panera Pumpkin Muffin recipe, a one bowl simple muffin recipe. Make regular or jumbo pumpkin muffins topped with buttery brown sugar crumb topping and a dusting of powdered sugar.
Best Graham Cracker Crumble Topping (+ Crust)
Buttery graham cracker crumble is lightly sweetened and flavored with warm fall spices. Top everything from yogurt to pancakes, ice cream to pumpkin pie, you will love how versatile this topping is! Plus it bakes up into a fall spiced graham crust too! Make gluten-free too!
In the here and now | Real-life stories
We moved our youngest into his apartment at school this week, it might sound fancy, but it's attached to his fraternity, and he shares it with two other guys.
We moved him in on Monday, but he came home for two more sleeps (he had to finish a couple of jobs) before he finally drove off on Wednesday. The house is quiet right now, he's not loud by nature, but it's extra quiet. We enjoy empty nesting, but it is an adjustment, and I will always miss our boys!
Do you ever get appointment fatigue? That's what I call it. This summer, my husband and I have had a lot of appointments; Dr's, PT's, cars, contractors, etc. I told my PT, I need to take a break, sometimes I need to not have anything on my calendar for a week. Can anyone else relate?? (remember, I answer my emails and comments personally!)
Main Floor Remodel Update | Week 6
Well, the floors are in and beautiful! We love them. We spent the weekend vacuuming and mopping them and all around enjoying them. We cleaned off our washer and dryer and moved them back into the laundry room. So good not to beg to use washing facilities from our neighbors any longer, but so grateful for gracious and generous friends!
There is still a lot to be done, but our contractor permitted us to move a few things back in; he'll work around us — hopefully, we'll have our powder bath back and the electrical finished in the next week or two.
My husband was so happy to be no longer sequestered upstairs in our son's bedroom; he put his new desk together, and we got him temporarily set up.
I ordered this rug (49% off!) and rug pad for him, I am excited to start finishing things. Need to find an area rug for the family room too, but in the meantime, we put these chair socks onto the bottoms of our furniture so they won't scratch.
What Readers are Saying
"Wonderful! After making this the first time, I cooked it again and again." ~ Joe
What Caught My Eye | Sales and Deals
What you loved!
Check out all of my Amazon, etc. finds HERE! Plus, previous week's deals!
What's on Sale | Fall Fun
Weekly Inspiration | Keep Still
I have been reading and contemplating more and more on the beauty of rest and stillness. Our souls need quiet, solitude and rest at times. Love this short devotional from the Bible App.
In our fast-paced culture, we are constantly in motion. Whether it's our always-packed calendar, always-racing mind, or always-connected technology, we aren't very good at resting. At the root, many of us are consumed with working, performing, and longing to earn respect, position, authority, value, and love. Whether we attempt to receive these things from people or God, this striving causes us to become tired. Soul tired. The only way that we can begin a journey toward rest is to give ourselves permission to stop.

Today, take some time to find a quiet few moments of solitude. Preferably, it will be a time that you intentionally set aside for the purpose of being still. It would be optimal if you could go to a location that you consider restful, by default, and spend about 10 minutes alone. I think 10 minutes is a reasonable amount of time to hope for. Do this without the aid of technology or means that have the potential to interrupt you.

If stepping away isn't possible in your day, find a way to create stillness in the midst of your regular flow. Drive in silence to or from work. Sit alone with no phone interaction during lunch. The key in all of this is to not allow anything to populate the time that you have set aside to be quiet and still.

Caution: There will be a temptation to minimize the importance of being still, but I want to encourage you to be vigilant. Note what is happening in your mind and heart as you engage this time of quiet stillness.

Keep still and let Him do some work. ~ THOMAS MERTON

Busyness is an illness of spirit. ~ EUGENE PETERSON

You must ruthlessly eliminate hurry from your life. ~ DALLAS WILLARD

…all men need enough silence and solitude in their lives to enable the deep inner voice of their own true self to be heard at least occasionally. ~ THOMAS MERTON

From Day 1 Soul Rest Bible App Plan
This is from Curtis "CZ" Zackery, who wrote Soul Rest and Finding Soul Rest: 40 Day Devotional (in my cart!).
I pray you have a "soul-resting" kind of weekend! Thank you for stopping by today and for supporting The Fresh Cooky.

P.S. If you missed last week's Fresh Fridays, recipes, sales, tips, ideas, and more!
Visit our Updated Amazon Shop