As an Amazon Associate, I earn from qualifying purchases. Please read my disclosure policy.
Wow, what a week! Thanks a million to all of you amazing folks who joined in on our 6th-anniversary giveaway! I can't express how grateful I am for your super-sweet comments and fantastic ideas for summer recipes.
Our random name picker chose Kimberly from S Carolina! Big kudos to Kimberly for winning the Ninja Foodi; her recipe idea was — Chili Lime Chicken! Just thinking about it has got our taste buds in a frenzy – major drool alert!
Brace yourselves because we've got some seriously scrumptious plans in store: think grilled main dishes, sides, and desserts; fruit salads, pasta salads, main dish salads, and fresh fruit desserts (baked, fresh, and no-bake!).
And that's not all – get ready for some Mediterranean magic, healthier sides, and inventive ways to use up all that summer squash, tomatoes, and 'cukes. You can bet your taste buds will be in for a treat and the best part? These dishes will be so easy to whip up you'll be chowing down in no time!
In My Life
Woo-hoo, it's Spring break, and our youngest is back home! We've been having a blast chowing down together and getting the scoop on all his latest classes – but hold onto your hats, folks, because the real shocker is that he asked me to give him a haircut! And let me tell you, this dude has got some serious locks – we're talking 70's rockstar-level here.
It's 180 from his usual buzz-cut style that we've been doing since he was a toddler. But the mullet is officially a thing of the past, and we've got our good ol' short-haired kiddo back – phew!
Check out what our readers are making!
Check out one of our reader's versions of my Milk Stout Fudge Irish Cream Brownies! Way to go, Leslie, these are beautiful, and I love your creativity with them!
Send pics to me of your creations on Facebook or Instagram #thefreshcooky. Or send via email – you can reply to the email sent weekly.
Best Traditional Scotch Shortbread Recipe
This recipe is delicious! Love it! ~Teresa, Pinterest
The best shortbread cookies ever! ~Kalea Pinterest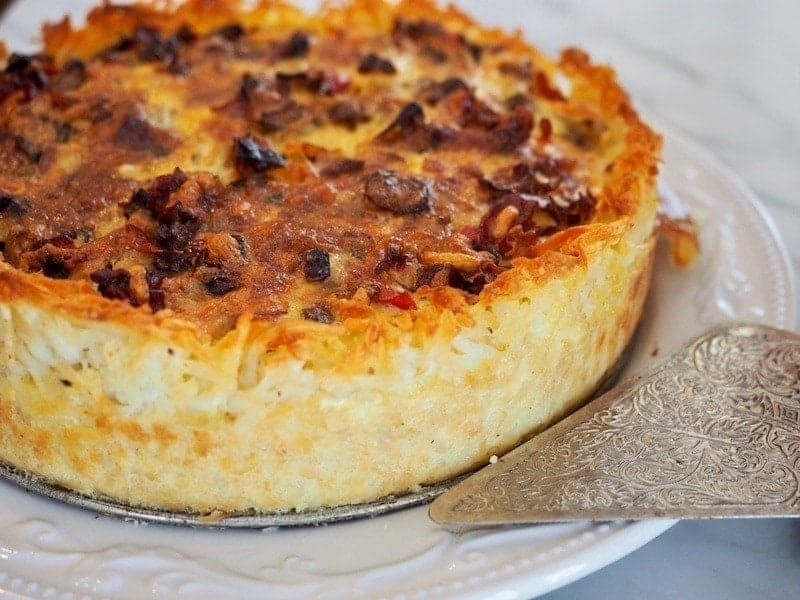 Prosciutto & Gruyere Quiche with Hash Brown Crust
Delicious!! Takes some effort but the result is well worth it. Teresa ~ Pinterest
SUCH A YUMMY QUICHE!! Made this in 2 pie pans instead of spring form pan. Cooked 25 minutes no foil. Used onions instead of leeks and pancetta instead of prosciutto because that's what I had. Also added spinach for extra veg. My husband usually doesn't eat the crust on quiche but he devoured this! The flavors were spot on! ~Ky, Pinterest
What I'm Cooking
I've been working on some backend things to make browsing the blog even easier, so I didn't get as much done this week as I'd hoped, but I still managed a couple of recipes — you'll love them!
Easy No Cook Strawberry Freezer Jam Recipe (Low Sugar)
Forget the cooking, special canning equipment, and hot water bath that come with making traditional jam. This recipe is oh-so-easy with simple steps and sweetly divine flavor! It's a low-sugar strawberry freezer jam recipe that will make you swoon!
Salted Caramel Cheesecake Cookie (Crumbl Copycat)
Get the perfect blend of sweet and salty with our graham cracker cookie recipe and our take on Crumbl's favorite – salted caramel cheesecake cookies, topped with cheesecake buttercream, caramel, and flaky sea salt.
What's on Sale
For You – How about this cute weekend bag? And I'm obsessed with these easy, comfortable sneakers with excellent arch support! I have 3-4 pairs of various styles; they are all washable!
For the Kitchen | These frothers work well! Make a latte in no time! Have any of you ever used these fridge organizers? I'm intrigued!
For the Home – I was thinking I need something cute to cover my tissue boxes, this is it, and our boy's bath needs a new rug, like this one!
Helpful Hints
Today's kitchen hack: Use a damp paper towel or kitchen towel under your cutting board to prevent it from slipping while you chop and prep ingredients. This simple trick will save you time, prevent accidents, and make cooking much more enjoyable!
Weekly Inspiration | Alive Again
Henry Ossawa Tanner burst onto the art scene in 1896 with his masterpiece The Resurrection of Lazarus. The painted earned a medal at the Paris Salon, making Tanner a phenomenon. The most stunning feature of Lazarus is the many evocative expressions painted on the faces of those gathered round Jesus and Lazarus. Tanner explained his desire to illuminate the biblical narrative while also adding the human touch "which makes the whole world kin."

Tanner knew that whatever our differences, we as human beings are all bound together by the inevitability of death. And, Tanner believed, we all together find out hope in Jesus who is victorious over death. In John, it was "a man named Lazarus [who] was sick," but the truth is we are all sick (11:1). We are all, one way or another, doomed to the grave. Though Mary and Martha asked for Christ's help, Lazarus died before Jesus arrived. Surely, then, this was the end of the story. Everyone knew death owned the final word.

Jesus disagreed.

Standing before the dead man's tomb and the astonished crowd, he thundered, "Lazarus, come out!" (v. 43). And Lazarus walked out of his crypt.

All of us know the weight and fear of death. The death of our bodies, our relationships, our hopes. But Jesus has the final word. His transforming ways continue to bring light and life to our world.

Winn Collier – Our Daily Bread, Easter Reflections
Thank you, friends, for allowing me into your inbox each week; it's an honor and privilege I do not take lightly.

P.S. If you missed last week Fresh Fridays; recipes, sales, tips, ideas and more!
Visit our Updated Amazon Shop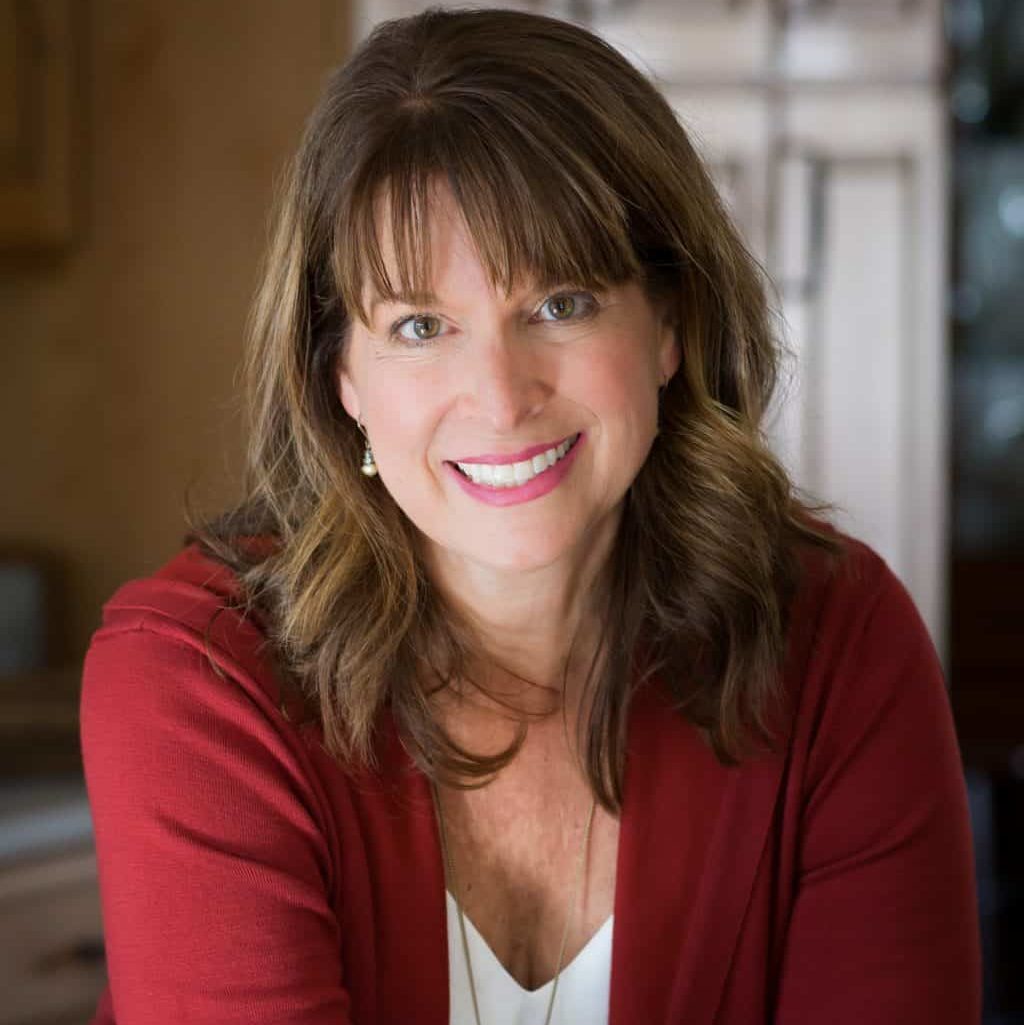 About Kathleen Pope
Recipe Innovator | Food Photographer | Food Writer
Hi, I'm Kathleen Pope. Here at The Fresh Cooky you will find easy, mostly from-scratch, trusted recipes for all occasions. From speedy dinners to tasty desserts, with easy step-by-step instructions. I am here to help teach you how to make mouthwatering recipes without spending hours in the kitchen. Read more about Kathleen here.