As an Amazon Associate, I earn commissions from qualifying purchases (
disclosure policy
).
It's been a WEEK! I know you have them too! Where one thing on top of another popped up, interrupting my plans! As I told a friend, "Man (or woman) plans, but God decides." I am ready to return to my "regularly scheduled programming," haha!
I only have one new recipe for you (because it's been a week!) — check it out below, plus I have a few sale items, a movie review, a quick update on our remodel, what's going on in my life, and don't forget back to school!
What I'm Makin' | Air Fryer Hasselback Potatoes
I am on a potato kick! Last week, crisp, sweet potato hash and tater tot breakfast casserole — this week, fancy looking but easy Hasselbacks. Make them even quicker in your air fryer! No air fryer, no problem — I provide oven instructions too!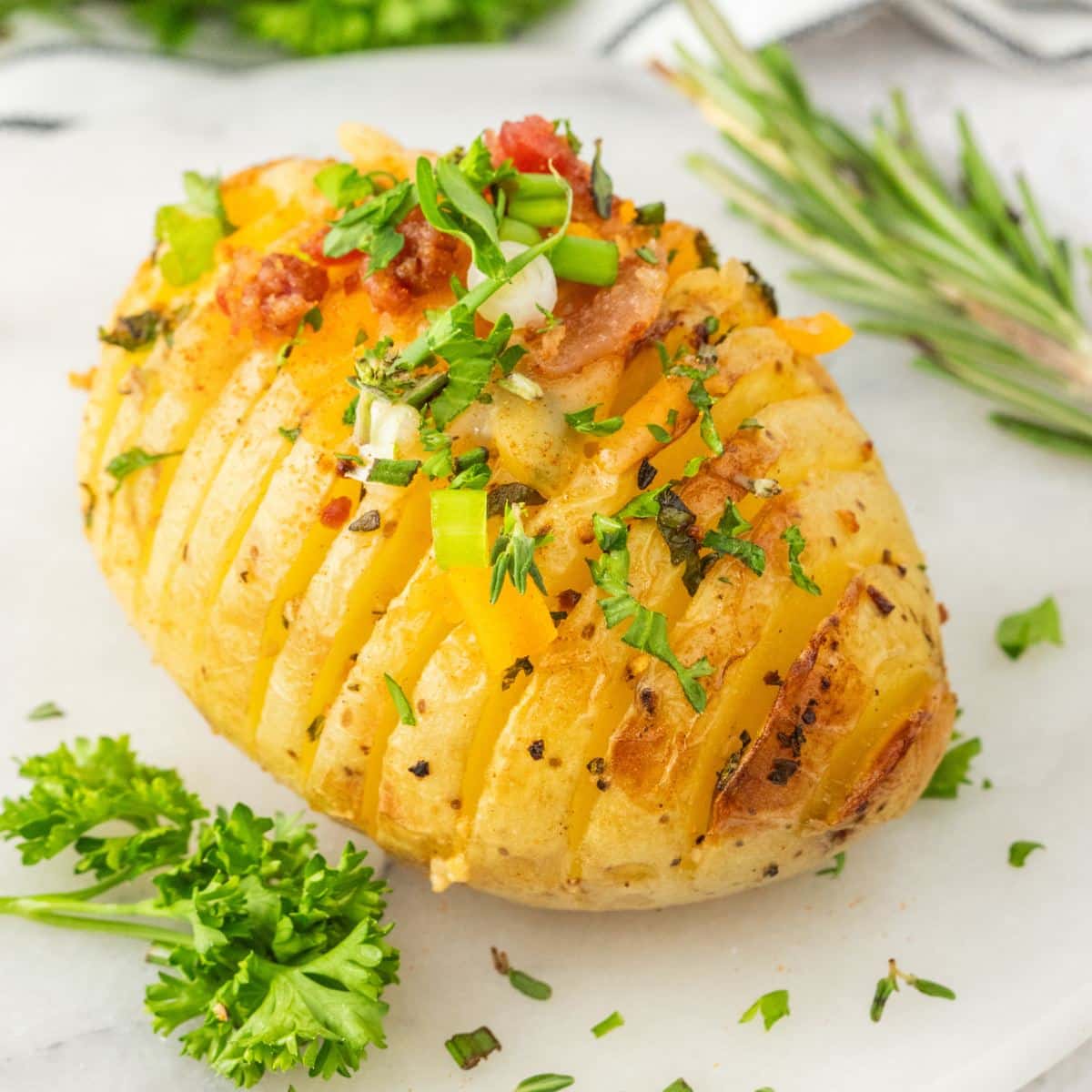 Crispy Garlic Butter Hasselback Potatoes in Air Fryer
Today I'll show you how to quickly make the perfect garlic butter Hasselback potatoes in the Air Fryer! Crisp and golden brown outside, soft and tender on the inside splashed with fresh herb butter and simple seasonings.
In the here and now | Real-life stories
We celebrated my husband getting home from a two-week business trip; I missed him! He's doing so well with his recovery, he is almost back to normal, but he is still wearing his brace for another week or two.
We went to see Sound of Freedom in the theater with another couple. WOW, friends, if you haven't seen this movie, it's a must-see — it's not an easy movie to watch, but this true story about Tim Ballard and his heroic fight to rescue children from sex trafficking is life-changing. I highly encourage you to go and see it while it's in the theaters.
If you cannot afford a ticket, check out this link for free tickets.
If you can afford and want to pay it forward, click here. Together, we can end child trafficking!
Main Floor Remodel Update Week 3
Moving along with our remodel, this week was all about taping, mudding, skimming, and texturing the new drywall — I call it the messy phase! Lots of dust, debris, and people in our home. We officially lost our washer and dryer last weekend (ok, they are not lost, but unhooked and in our garage) 😉
The rooms are shaping up beautifully, and we love our new texture to match what we did a few years back — we do what is called a light hand trowel; these guys are artists, and we love it!
Our old flooring was torn out, and we're getting the sub-flooring ready to match our kitchen floors. Paint is next, and then flooring — it's getting close, but still probably 3-4 more weeks of messy!
Are we the only weird ones?
We've fully remodeled the two homes we've owned, so we aren't newbies here. One thing we're always amazed about is that contractors and subs will wall in, cover over dust, dirt and mess, whether in the walls, flooring or other spaces.
From the very beginning, Mr. TFC and I knew we were soulmates, because we both grabbed the shop-vac to clean up that mess before they walled it all in. I mean, what I don't know is there is one thing, but once I know — ew! Gross, gotta clean it up! We spent the weekend vacuuming up all of that mess.
Winter Park Getaway
We needed to get away from the dust and pounding for a few days, and some dear friends who have a place in Winter Park graciously offered to have us stay at their condo. So the below pic is from our walk yesterday morning, and we might have stopped and bought a couple of chimney pastries from Rollin' Street Bakery (highly recommend)!!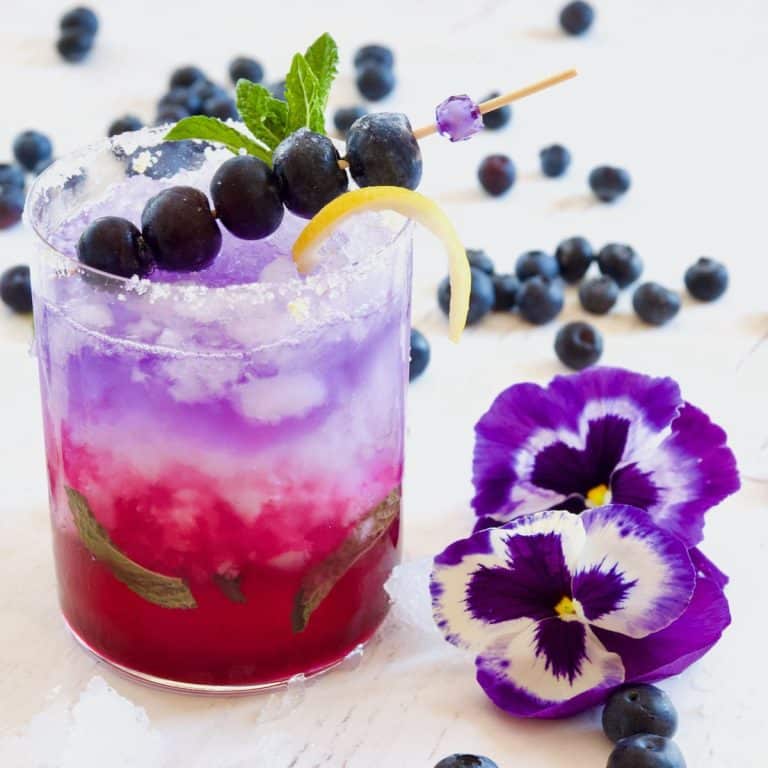 Blueberry Gin Fizz Cocktail (with Empress Gin)
Learn how to make this gorgeous, Blueberry Gin Cocktail or Blueberry Gin Fizz. Layered with blueberry syrup, spicy ginger beer, and Empress gin. Follow my easy steps to create this lovely ombré layered look by a simple "float" process.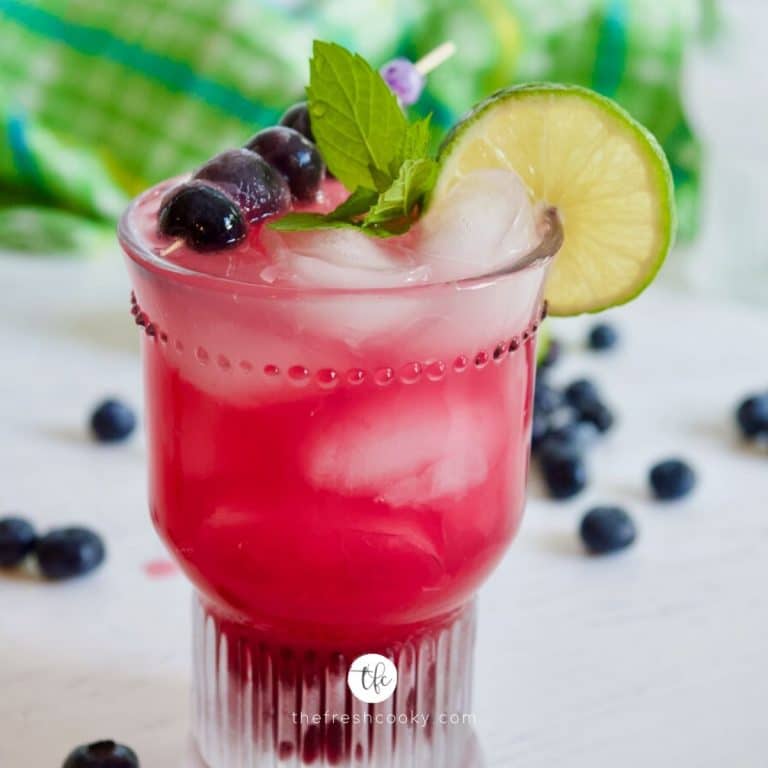 Easy Blueberry Limeade Drink
Using a homemade blueberry syrup, make this easy, refreshing Blueberry Limeade drink, or use lemonade for a blueberry lemonade either way, this is a sweet and easy, non-alcoholic summer drink recipe!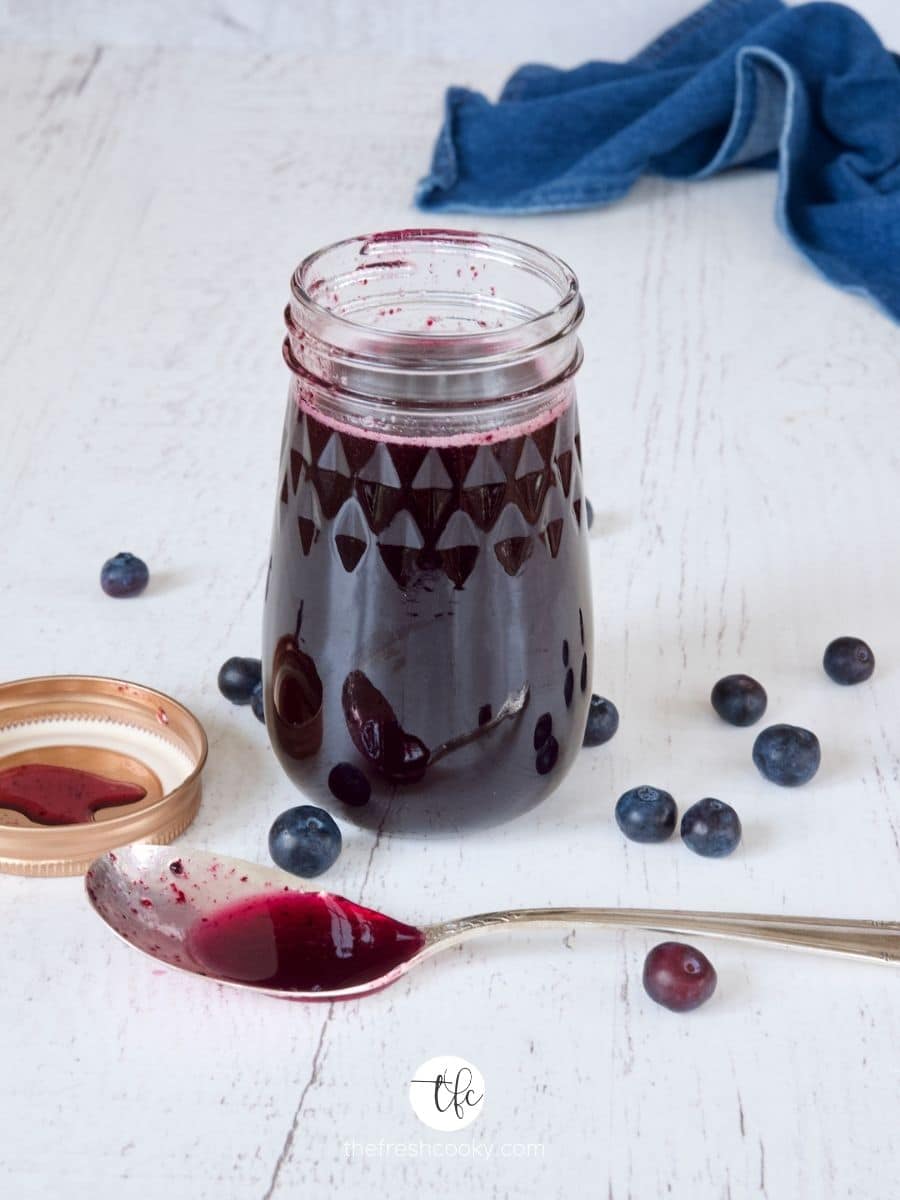 Blueberry Simple Syrup
An easy recipe for how to make all-natural cane sugar blueberry simple syrup, great to use in drinks, cocktails, on yogurt, ice cream, sorbet and more!
Back-to-School and College
Yup, it's that time. Our kids start school in less than a month. There are loads of sales all over! You'll love this Back to College | A Students Survival Guide, and don't forget to send them off with some easy and great recipes for college students!
My kids and their friends love these crocs! And these moving bags are lifesavers!
What Caught My Eye | Sales and Deals
What you loved!
Christmas is less than 5 months away – WHAT?!
Don't worry, I'm not going to start throwing all sorts of Christmas things at you, but a friend mentioned that it was five months away, and I had to look at the calendar thinking she was WRONG, but she was RIGHT!
As we start to think about putting our rooms back together, we need to buy a new office desk for my husband, and I like this one, this one, and this one – oh and this one too; I might be in trouble.
Check out all of my finds HERE! Plus, previous week's deals! No gimmicks, I promise.
Weekly Inspiration | Breath Prayers
So glad so many of you loved last week's Breath as Prayer book! Makes a fabulous gift — to yourself and loved ones!
Stay tuned for exciting updates, recipes, and tips in our next Fresh Fridays newsletter. Until then, try and give your loved ones 3 extra hugs today and remind them how much you love them!

P.S. If you missed last week's Fresh Fridays, recipes, sales, tips, ideas, and more!
Visit our Updated Amazon Shop