It's back to school time once again and today I bring you Back to College A Students Survival Guide. Next year I will have my own college student, but wait, my "baby" just started kindergarten, how can he be a senior in high school!? And so it seems appropriate to collect ideas from other bloggers who have "been there, done that" with regard to college tips, survival guides and food and financial information.
BACK TO COLLEGE A STUDENTS SURVIVAL GUIDE
If you have a college student or high schooler, save this guide, I have a feeling you will need it sooner than you think!
Back to College A Students Survival Guide
Dorm Essentials • Kitchen Products • Money Saving Tips • Survival Tips
A collection of posts from bloggers who have experienced launching their kids into college first hand!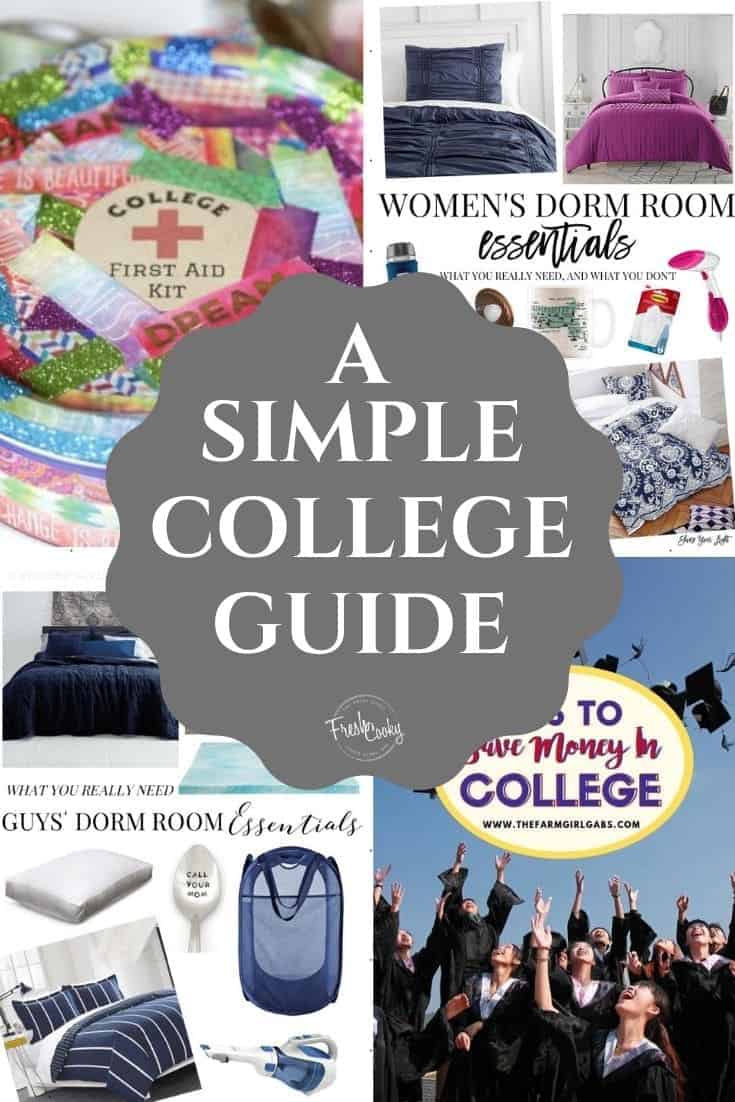 Along with dorm room supplies and tips, visit this roundup post of easy, mostly one-pan, healthy college student friendly recipes. Perfect for dorm and apartment living! Hey, college kids deserve to eat healthy too!
I've done a bit of research from friends and online for a few college must haves! My understanding most of the dorm rooms supplies are typically ruined by the end of freshman year; so the best advice is don't spend a lot.
For all your first time parents sending your sweet "babies" off to college, I'd love to hear back from you of what you found works and what did not! I'm right behind you!
GET FREE RECIPES & MORE GREAT TIPS DELIVERED RIGHT TO YOUR INBOX!