The Best Holiday Family Games 2022
As an Amazon Associate, I earn from qualifying purchases. Please read my disclosure policy.
The Best Holiday Family Friendly Games that are insanely fun for everyone, whether you are hosting an adult party, youth group, family party or classroom party! Keep reading for more than 41 creative, fun, low cost games to play this holiday season!
Does the mere mention of games make you want to run for cover, or jump up and down with excitement? I am somewhere in the middle, I kind of groan when I hear "let's play a game" and yet, typically once I am doing it, I find myself having fun!
Our family takes turns hosting the holidays and a few years ago, I decided that instead of sitting around and eating the entire time that we would play a couple of games.
And yes, there were groans, but judging from the pictures…I think everyone had fun! There is a bit of competition in us all.
My friend, Natalie, who graciously hosts our Book Club Couples Christmas Party each year, introduced me to these games.
Hershey Kiss Relay Game
Family, Kid and LARGE group friendly! This game is great for larger groups as you can have as many teams as you want/need.
Supplies and Set Up
Divide group into two even teams (men vs. women, couples vs. couples, kids vs. parents, etc.)
Provide a pair of extra large ski gloves (or heavy large mittens) per team
Place a bowl of holiday Hershey's Kisses by each of the gloves (or one larger bowl between the two)
Host should be the moderator or starter
Once teams are in place, have them line up one behind the other, from an even starting point.
Start about 10-20 feet (as much room as you can allow) from the gloves and Kisses
Relay Game How To
Instruct teams that they have to run to the table (we used our pool table) or counter
Put on the gloves and OPEN a Hershey's kiss with their gloved hands.
Eat the kiss and run back and tag the next in line
First team to have all team members legally do each step wins!
If you want to give a prize, here are a couple of ideas: Lotto tickets for the each winner (cheap) or give them a baggie of Kisses each or a candy cane.
Rules
They have to put the gloves on
With gloves on, they need to "open" the kiss, but people have been known to pop the whole thing in their mouth, foil and all and chomp away (oh my fillings) — you decide if that is fair!
Play fair, no bumping, grabbing the bowl, grabbing a glove from the other team, etc.
The Best Reindeer Game
This is probably my favorite! It encourages all to be engaged and laughing and you start to see who in your group is really competitive.
Supplies Needed
Cheap panty hose (1 pair per team, as many teams as you'd like)
Red, Brown or White (not blown up) balloons (6 per team)
Instructions for Game
Divide groups evenly into teams of about 3-4 people each. By families, or however you want to divide.
Give each group a pair of panty hose and 6 balloons
The first team to get all 6 balloons blown up and stuffed into each leg of the panty hose and put on one person's head WINS.
Don't give instructions as to how full to blow up or anything like that. The trick really is to blow them up small and stuff inside.
Be sure to have your camera handy! And be sure to allow all teams to finish even though you might only have one winner.
Prizes could be these cute foam red noses, lotto tickets, candy canes, or something small from the dollar store.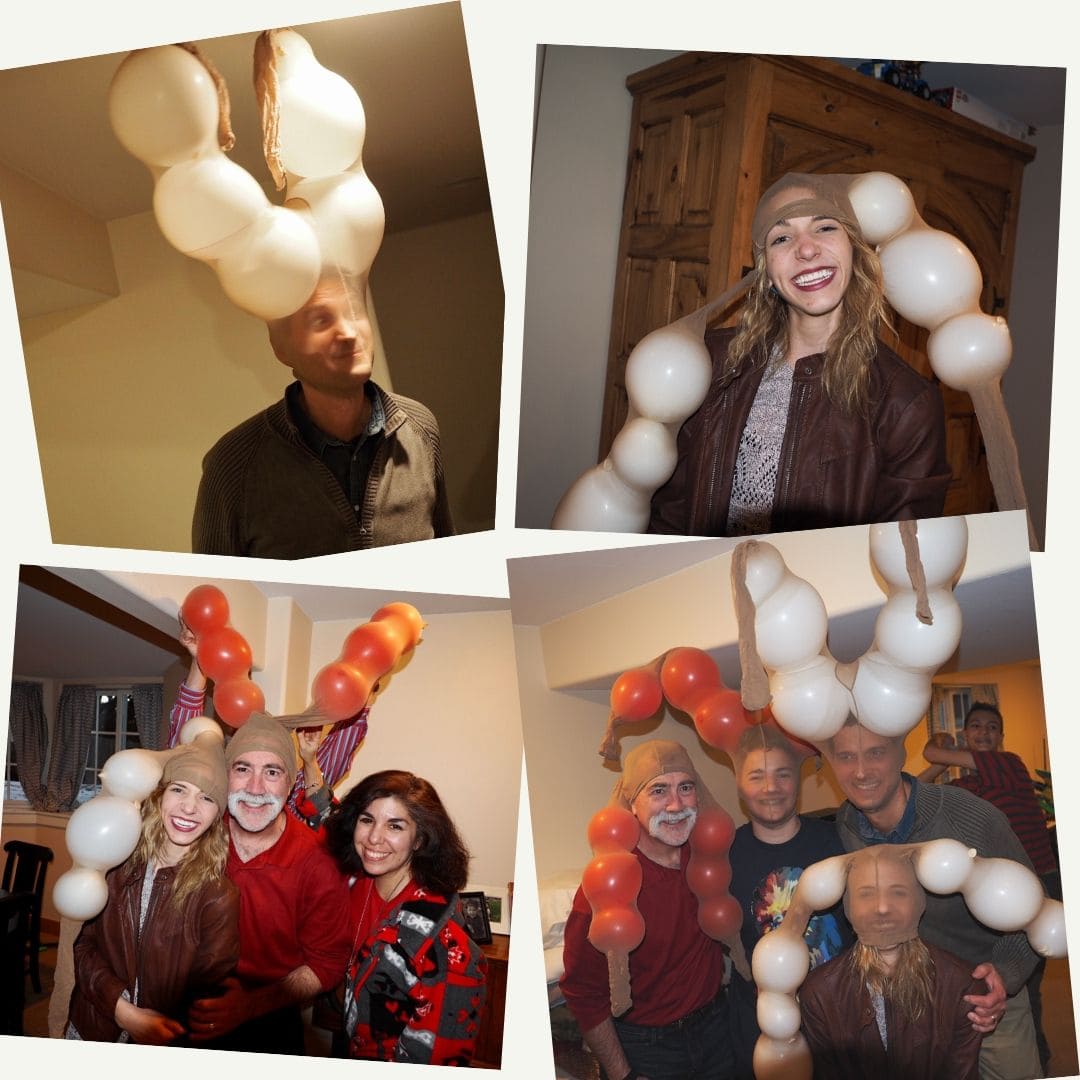 Everything is better with food right? So lay out a tray of these amazing brownie bites, my easy Crockpot Peanut Clusters or maybe a bowl of these irresistible Reindeer Chex Mix or Maple Bourbon Pecans.
More Christmas Game Ideas
I polled my blogging friends and they shared even more holiday game ideas!
Holiday Games for the Entire Family
As an Amazon Associate and member of other affiliate programs, I earn from qualifying purchases.
More Fun Family Games
Most of these games our family has played before, or heard from family friends! Most of these are reasonable and won't break the bank and will give you years of play time!
10 More FUN Games (most with items from around the house)
Play hide and seek…always fun
Start a drawing game, like a charades, Pictionary-esque type of game.
Old fashioned, game of Spoons (a family favorite)
Nothing wrong with pulling out a great family puzzle.
Pull together a scavenger hunt | come up with seasonal items; and/or use phones to snap pictures of items (like a snowman, unusual light display, reindeer on rooftops, adjust according to your kids ages.
Build a house out of cards!
Heard of the The Complete Book of Questions? Great for families with older kids.
How about Jacks? Seriously, more fun than you remember. Also a great stocking stuffer!
Remember Mad Libs? They are still around and they are fun and silly.
Tell me about your favorite holiday games!
Let me know by leaving me a comment below! I'm always in the market for new game ideas!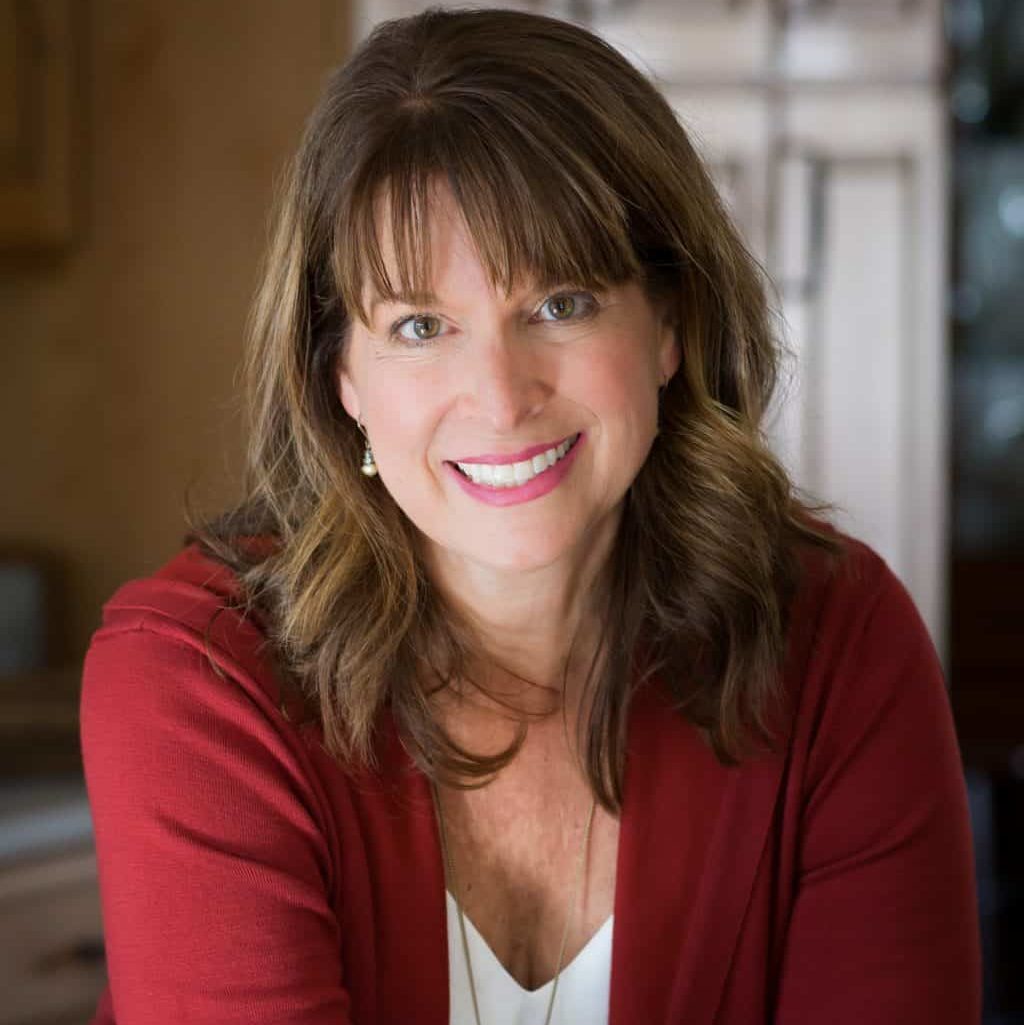 About Kathleen Pope
Recipe Innovator | Food Photographer | Food Writer
Hi, I'm Kathleen Pope. Here at The Fresh Cooky you will find easy, mostly from-scratch, trusted recipes for all occasions. From speedy dinners to tasty desserts, with easy step-by-step instructions. I am here to help teach you how to make mouthwatering recipes without spending hours in the kitchen. Read more about Kathleen here.