As an Amazon Associate, I earn from qualifying purchases. Please read my disclosure policy.
Hey there! Today's email is rushed because my week has been a whirlwind of non-blog-related business that won't quit. But no worries; I've got some exciting stuff to share!
First, don't miss out on our fantastic fresh new casserole recipes. They're like a flavor explosion in your mouth, and guess what? We've got one that's low-carb too! So whether you're a casserole connoisseur or just craving something delicious, these recipes are a must-try.
But wait, there's more! We've also got you covered on the summer travel front with some awesome accessories. From funky beach towels to handy gadgets, we've scoured the market to bring you the coolest and most practical items for your summer adventures.
And speaking of cool, we've got some seriously rad grad gifts lined up. Show some love to a graduate in your life; we've got unique and memorable gift ideas that will make them go "Wow!"
Lastly, let's talk about what our amazing readers have been saying about one of my all-time favorite spring recipes. Spoiler alert: It's been receiving rave reviews! So if you have yet to try it, now's the perfect time to hop on the bandwagon and experience the magic our readers can't stop talking about.
I hope you're as excited as I am about all the awesome things we have in store for you. Stay tuned for more fun, mouthwatering content coming your way soon!
What I'm Makin' & Bakin'
Let's give a big shout-out to all the casserole lovers out there! Who else grew up devouring those comforting dishes? Maybe you called them hot dishes or nowadays prefer the trendy term "one pan meals." Whatever name you use, I've got some exciting news for you.
I've given a few classic favorites a healthy twist while amping up the flavor. Get ready to dig into these revamped and incredibly delicious casseroles!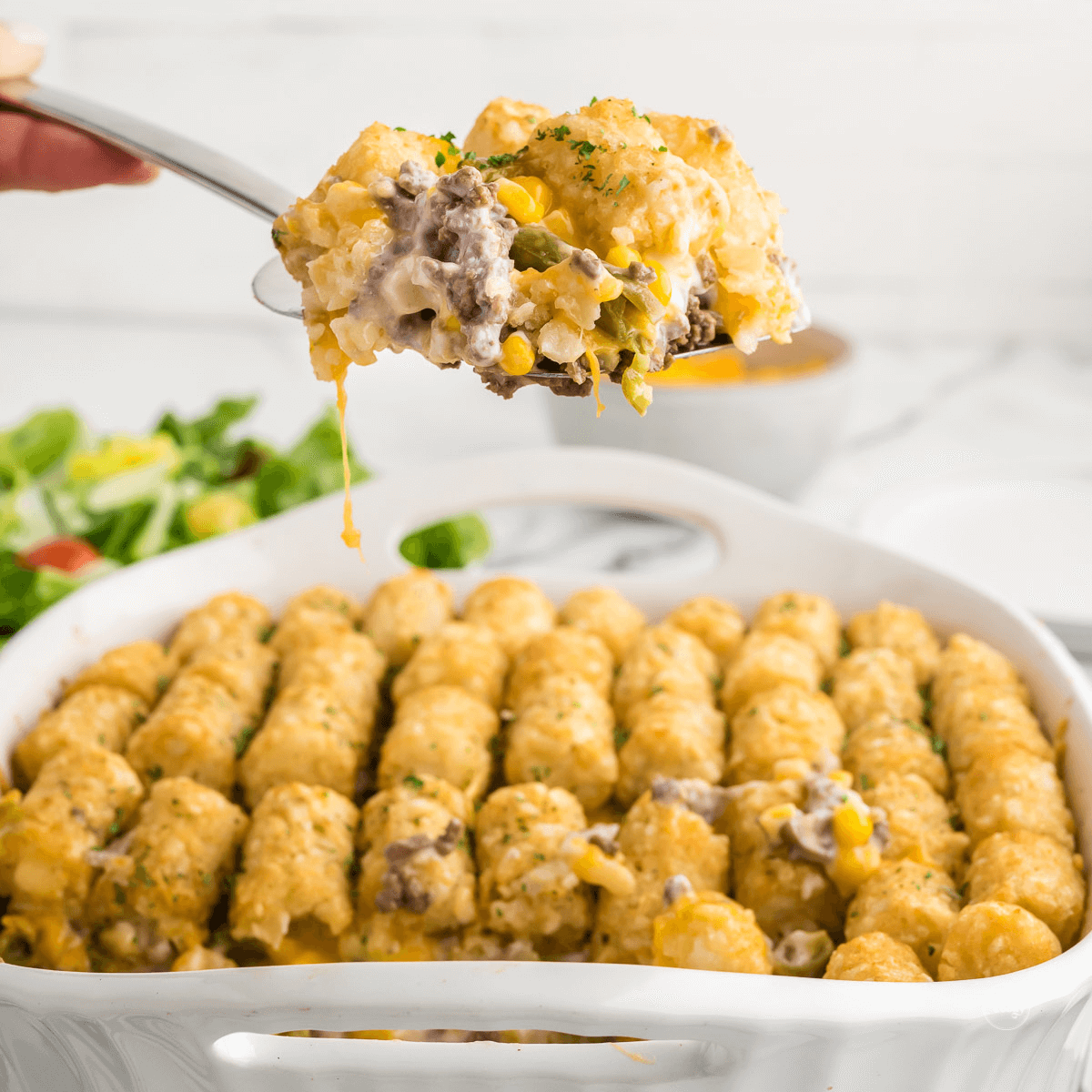 Classic Tater Tot Casserole
The best Cheesy Hamburger Tater Tot Casserole recipe! With melty cheese, sour cream, green beans, corn, and tater tots, it's like a cheeseburger in casserole form, comfort food at its best. Gluten-free too!
Philly Cheesesteak Casserole
Creamy, cheesy, and full of classic flavors, this is the Best Philly Cheesesteak Casserole! It's a low-carb and easy recipe that uses this tasty sandwich's traditional ingredients but in an oven-baked dish!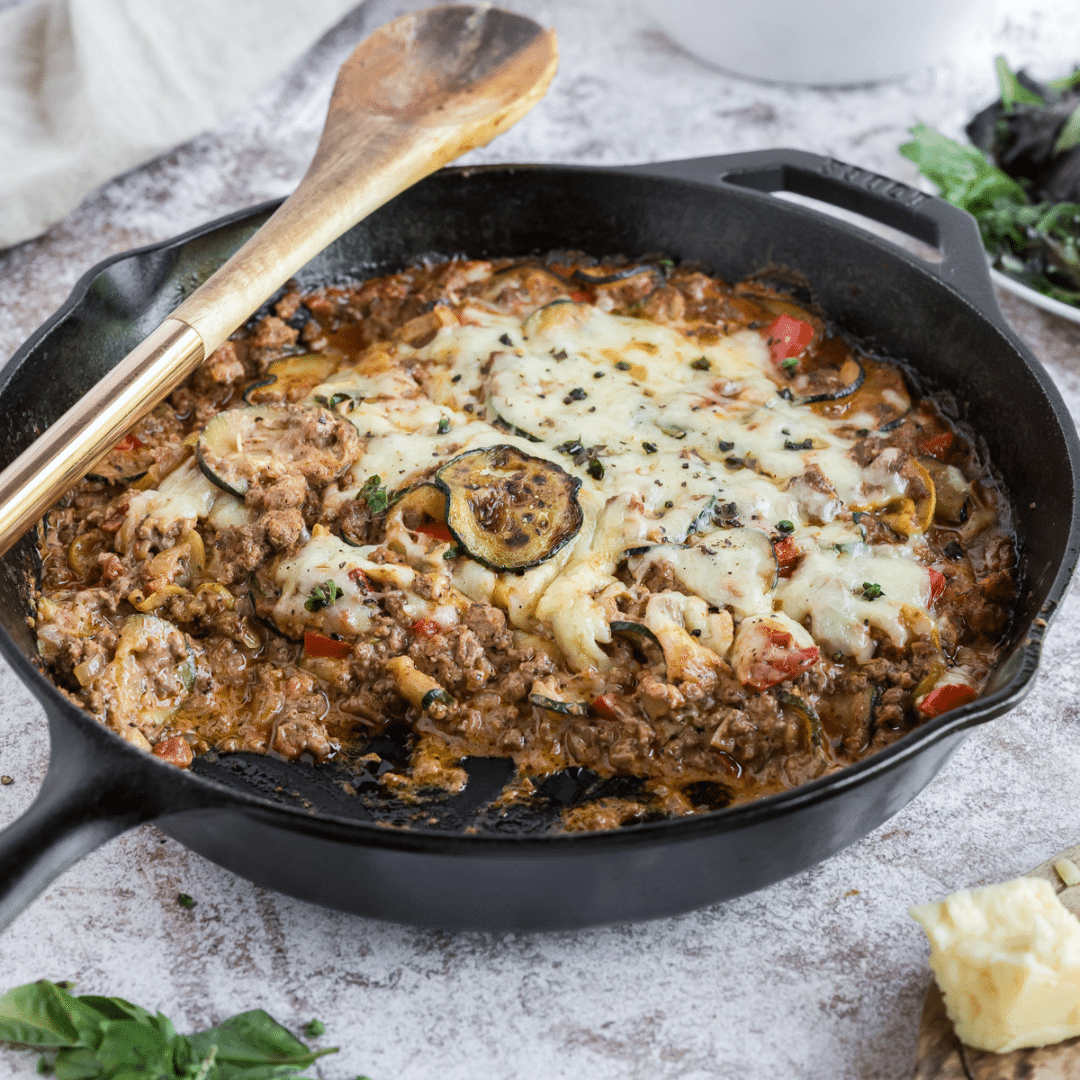 Zucchini Ground Beef Casserole
Save this tasty recipe (also low-carb) for all of that summer garden zucchini! Fresh, easy, and kid-friendly too!!
What Readers are Saying | Recipe Reviews
My 9-year-old grandson delightedly chopped down rhubarb, and we doubled the recipe. It was a huge hit with the entire family (he took some to his aunt's birthday party). We were so happy with how it turned out that we gave neighbors stalks of fresh rhubarb and included this recipe. Thanks!

~Aaron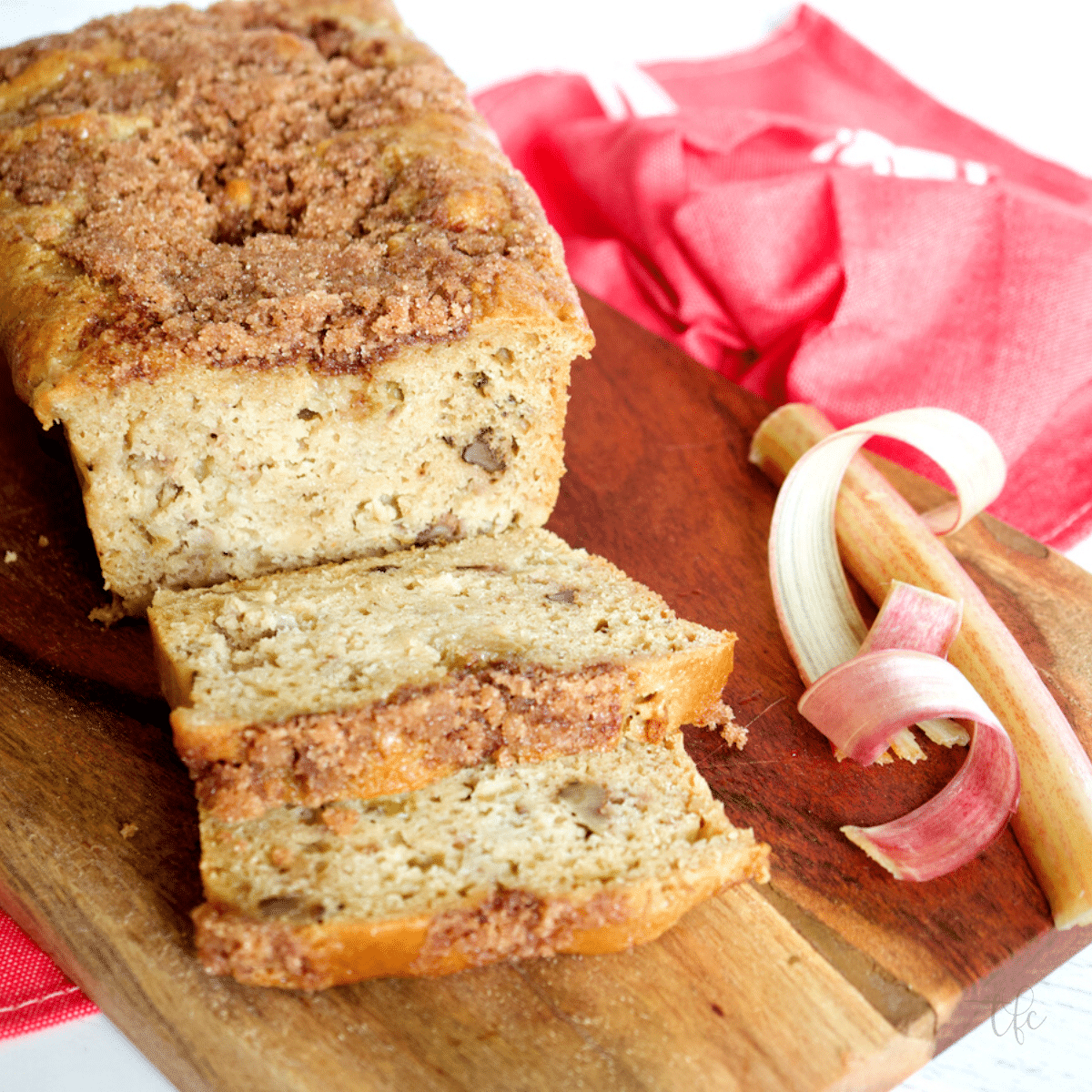 Rhubarb Bread
This irresistible bread is a perfect balance of tangy rhubarb and the subtle sweetness of buttermilk. It's the ultimate combination of flavors and textures that will have you coming back for seconds. So grab a slice, savor the moist and tender crumb, and let the rhubarb magic unfold in your mouth. Trust us, this bread is an absolute game-changer!
Got rhubarb? Just type "rhubarb" into my search bar here!
In the here and now | Real life stories
Phew, what a week it's been! It feels like a whirlwind of family celebrations and unexpected adventures.
Last weekend, my hubby and I jetted off to Oklahoma to celebrate his brother's 60th birthday. It was a blast reconnecting with the extended family, catching up with nieces and nephews, and witnessing the adorable chaos of their little ones. My niece and her hubby created this AMAZING toilet paper cake and cupcakes!
Returning home, we were greeted by our oldest son, who took a break from college and joined us for the week. It's been great having him around, filling the house with laughter and fulness.
I went to see my mom to celebrate Mother's day on Wednesday, I had planned to pamper my Momma, but she surprised me by whipping up a delicious breakfast. The treat was on me this time!
Between juggling appointments, a sudden and crazy hailstorm (which caused a bit of basement flooding, thankfully caught early), and the constant hustle of managing kids at home, laundry piling up, dinner planning, and the pressing need to finish a blog post and write this email—it felt like I was in the center of a whirlwind. Poor me, right? insert a good-hearted chuckle here. 😉
Life certainly keeps us on our toes, doesn't it? It's these unexpected moments and chaotic adventures that make us appreciate the small joys and find humor in the midst of it all. So here's to embracing the ups and downs with a smile and a good laugh!
Grad Gifts and Summer Vacation Essentials
>>>>>Clickable images are below the lists!
Summer Must Haves
Awesome Grad Gifts

Weekly Inspiration
I have long loved Charles Spurgeon, but have only recently begun reading his Morning and Evening devotional; it is amazing. I bought my mom this version for Mother's Day — she loves it!
"Only be thou strong and very courageous."
Joshua 1:7
"Our God's tender love for his servants makes him concerned for the state of their inward feelings. He desires them to be of good courage. Some esteem it a small thing for a believer to be vexed with doubts and fears, but God thinks not so. From this text it is plain that our Master would not have us entangled with fears. He would have us without carefulness, without doubt, without cowardice. Our Master does not think so lightly of our unbelief as we do.
When we are desponding we are subject to a grievous malady, not to be trifled with, but to be carried at once to the beloved Physician. Our Lord loveth not to see our countenance sad. It was a law of Ahasuerus that no one should come into the king's court dressed in mourning: this is not the law of the King of kings, for we may come mourning as we are; but still he would have us put off the spirit of heaviness, and put on the garment of praise, for there is much reason to rejoice.
The Christian man ought to be of a courageous spirit, in order that he may glorify the Lord by enduring trials in an heroic manner. If he be fearful and fainthearted, it will dishonour his God. Besides, what a bad example it is. This disease of doubtfulness and discouragement is an epidemic which soon spreads amongst the Lord's flock. One downcast believer makes twenty souls sad. Moreover, unless your courage is kept up, Satan will be too much for you.
Let your spirit be joyful in God your Saviour, the joy of the Lord shall be your strength, and no fiend of hell shall make headway against you; but cowardice throws down the banner. Moreover, labour is light to a man of cheerful spirit; and success waits upon cheerfulness. The man who toils, rejoicing in his God, believing with all his heart, has success guaranteed. He who sows in hope shall reap in joy; therefore, dear reader, 'be thou strong, and very courageous.'" (May 11, Evening)
Wishing you a weekend filled with moments that make you chuckle and cherish the beautiful chaos of life.

P.S. If you missed last week's Fresh Fridays, recipes, sales, tips, ideas, and more!
Visit our Updated Amazon Shop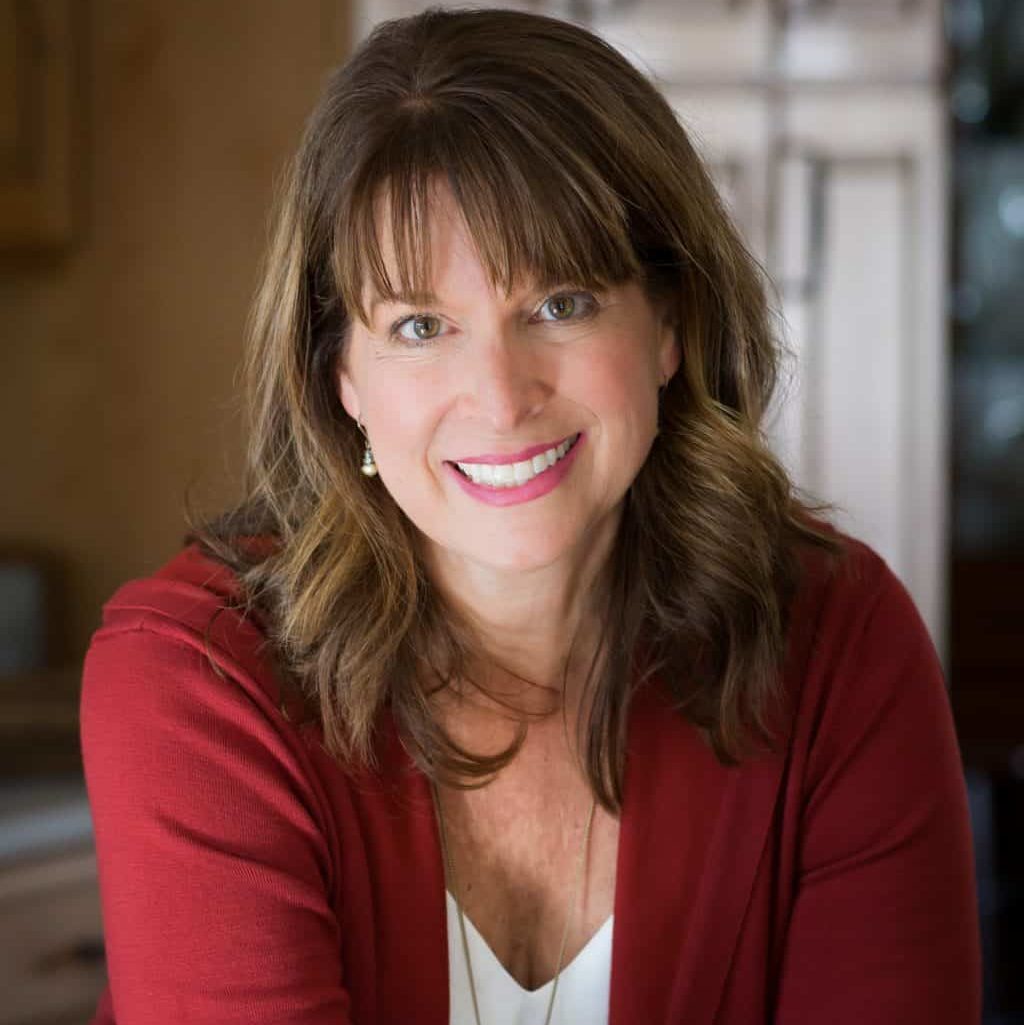 About Kathleen Pope
Recipe Innovator | Food Photographer | Food Writer
Hi, I'm Kathleen Pope. Here at The Fresh Cooky you will find easy, mostly from-scratch, trusted recipes for all occasions. From speedy dinners to tasty desserts, with easy step-by-step instructions. I am here to help teach you how to make mouthwatering recipes without spending hours in the kitchen. Read more about Kathleen here.