As an Amazon Associate, I earn commissions from qualifying purchases (
disclosure policy
).
Welcome to the weekend; I hope you have some relaxation planned into the busyness of your weekend. Can you believe that we're going into the last week of August?
Today, I have a quick and easy dinner (ready in about 20 minutes) and a scrumptious new cookie to share. A quick review of my week, my favorite daily water booster, remodel update #7, the weekly sales that caught my eye, and why you need to make these chocolate chip cookies!
What I'm Makin' | Dinner & Dessert
You are going to love this flavorful, easy dinner — Bow Tie Pasta, full of Tuscan flavor; made in the Instant Pot or stovetop! And for dessert, these scrumptious Cookie Butter Cookies.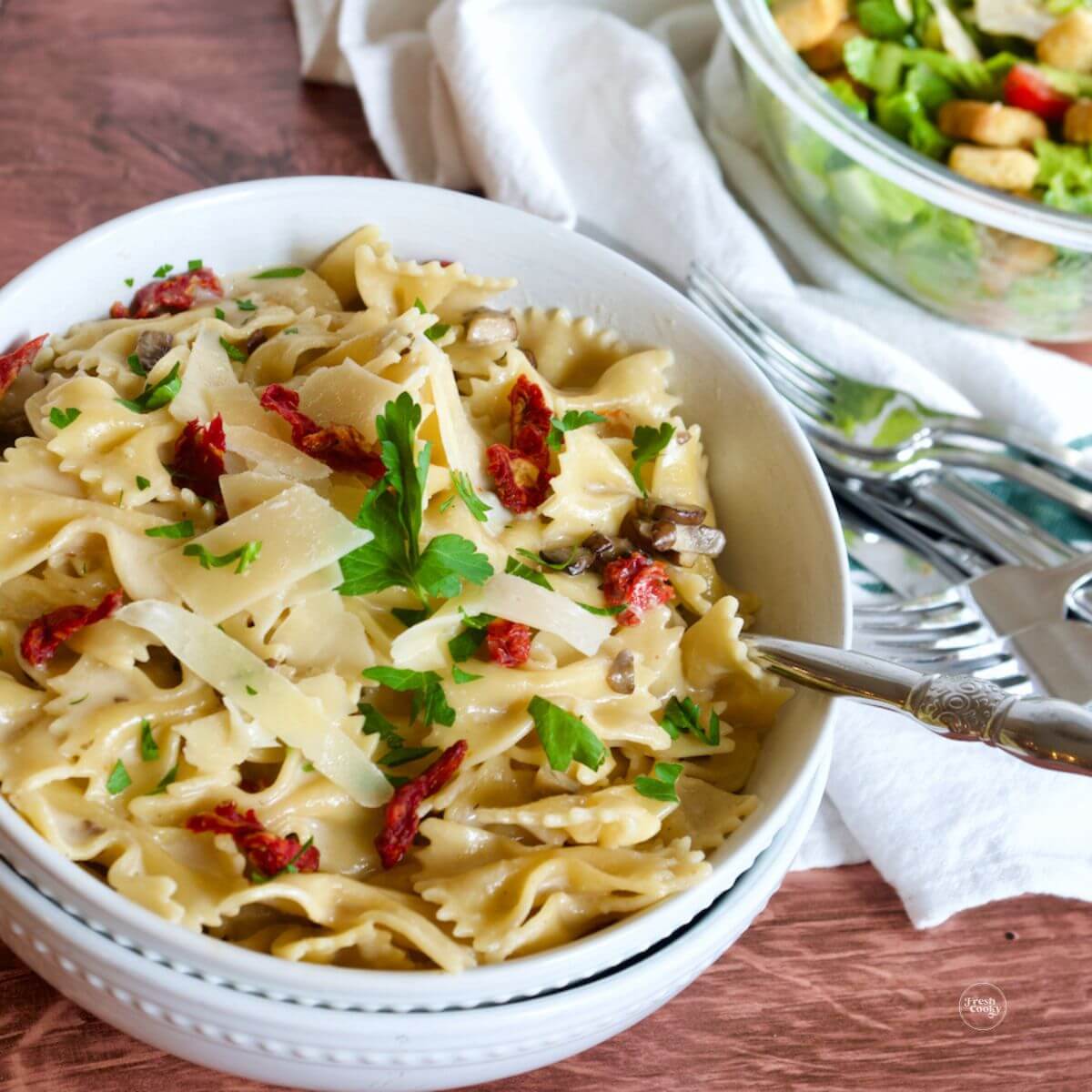 Easy Creamy Bow Tie Pasta Recipe (Farfalle Pasta)
This light and creamy Bow Tie Pasta recipe is easy enough for everyday, elegant enough for company. A restaurant-quality pasta dinner; in a light Italian Cream Sauce, loaded with flavor. Ready in about 20 minutes using your Instant Pot or stovetop this easy pasta recipe is ready in minutes.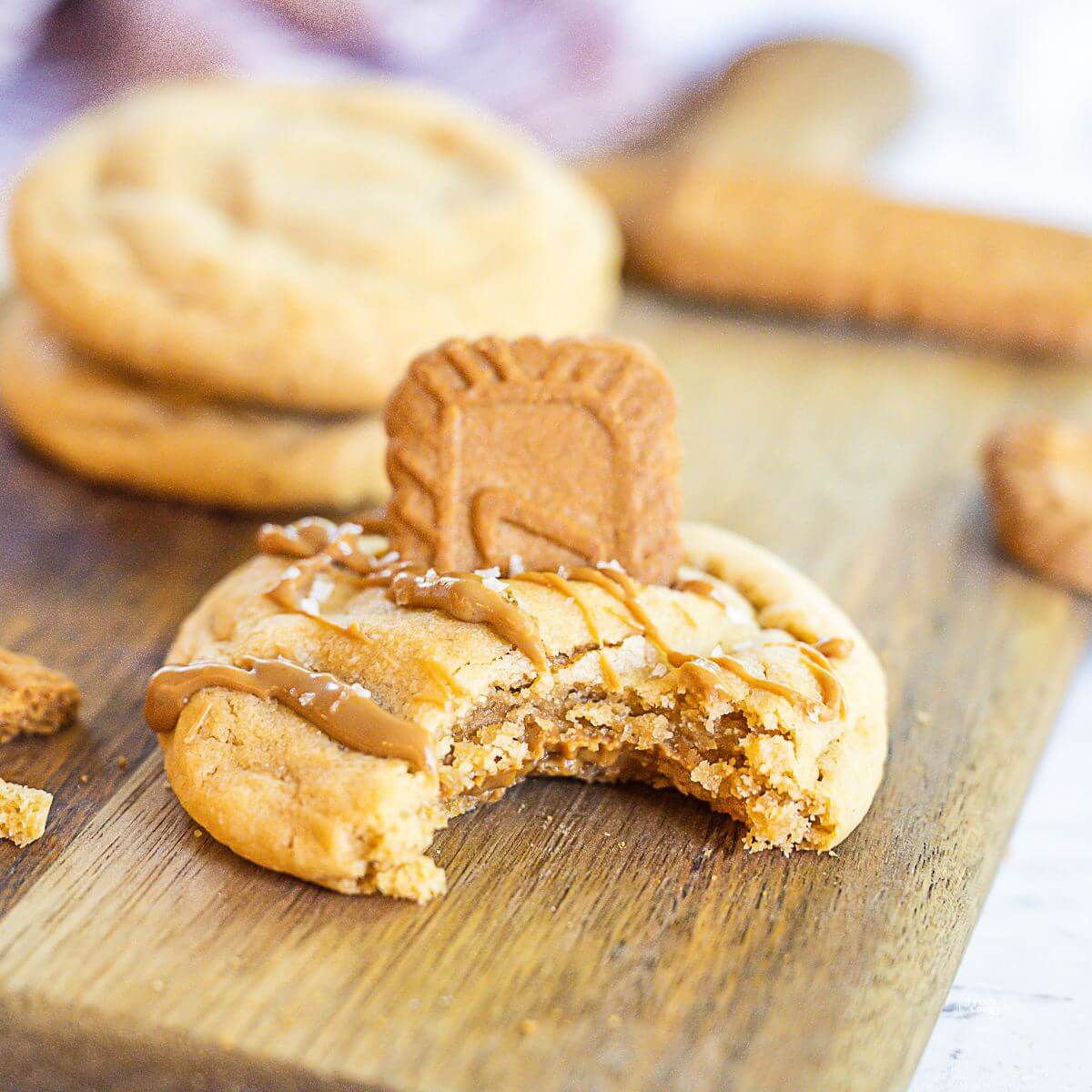 Best Biscoff Stuffed Cookie Butter Cookies Recipe
An easy recipe featuring chewy, tender cookie butter cookie stuffed with a gooey cookie butter filling. Gave these to a friend and her son when I did my testing, and this is what they said;
"Kathleen, my son says these might be the best cookies he's ever eaten in his life! They are incredibly buttery and delicious. Thanks for sharing this amazing recipe." ~ Eliza
In the here and now | Real-life stories
First days of school! Most of our schools and universities have started back up. Both our boys started back to school this week. I asked my oldest to take a selfie on what is possibly his last, first day of school ever, how did my boy get to be a senior in college.
It's been a quieter week for me, which I needed, I had a little meltdown on Sunday. With so much going on with the remodel and life, there's life and oh yeah, life. Haha! But God!
I've been doing this study with gals from church; it's been SO good, studying Psalm 23 verse 5; "You prepare a table for me in the presence of my enemies." Meaning we are still in a battle, but there's a place of rest, refreshment, battle plans and restoration, and most importantly, He is with us! I was so encouraged!
Thought I'd share my favorite summertime drink. I make this concentrate about every ten days and then when I make up my water, I add a glug of passion tea concentrate, a little splash of light lemonade (seriously a splash, about 1 tablespoon), then fill it up with water. It's light, bright, refreshing, and not just plain water. I am a huge water drinker, but sometimes I get bored. Ya know?
Click here for the easy recipe using tea bags or dried hibiscus flowers (my preferred).
Main Floor Remodel Update | Week 7
It was a big week on the remodel! We're at the fun part when everything starts coming together! We have a main-floor bathroom once again! Shiplap installed, door installed, toilet and sink — installed! YEAH!
And, our washer and dryer are hooked back up! And on their new built-in risers, already love this added height! All of the lights and electrical were finished this week, too. Hopefully, just a few more weeks now.
What Readers are Saying about Chewy Chocolate Chip Cookies
"I've been married for 18 years and have rarely made the same recipe. I am also one of those people you mentioned that hate refrigerating before baking. But I think because it wasn't asking for 30 minutes or an hour, it was only 10 minutes, I actually gave this recipe a try. I am so grateful I did because it's my new go to official repeat recipe! My whole family agrees that these are the best chocolate chip cookies around. I used your suggested measurements for low altitude. FYI." ~ Linds
"The "BEST" Cookies I've ever made!!! 🍪🥰 They are perfect! We absolutely love them! Thank you so much for sharing your recipe! 💝 I will forever continue using this recipe.🍪💕!" ~ Kameron
"Great recipe! I live in Denver, and this is my new favorite chocolate chip cookie recipe. They come out perfect every time! Thank you!" ~Heather

My favorite pasta salad
Make this Chicken Bacon Ranch Pasta Salad! Full of veggies, protein and a quick homemade ranch dressing.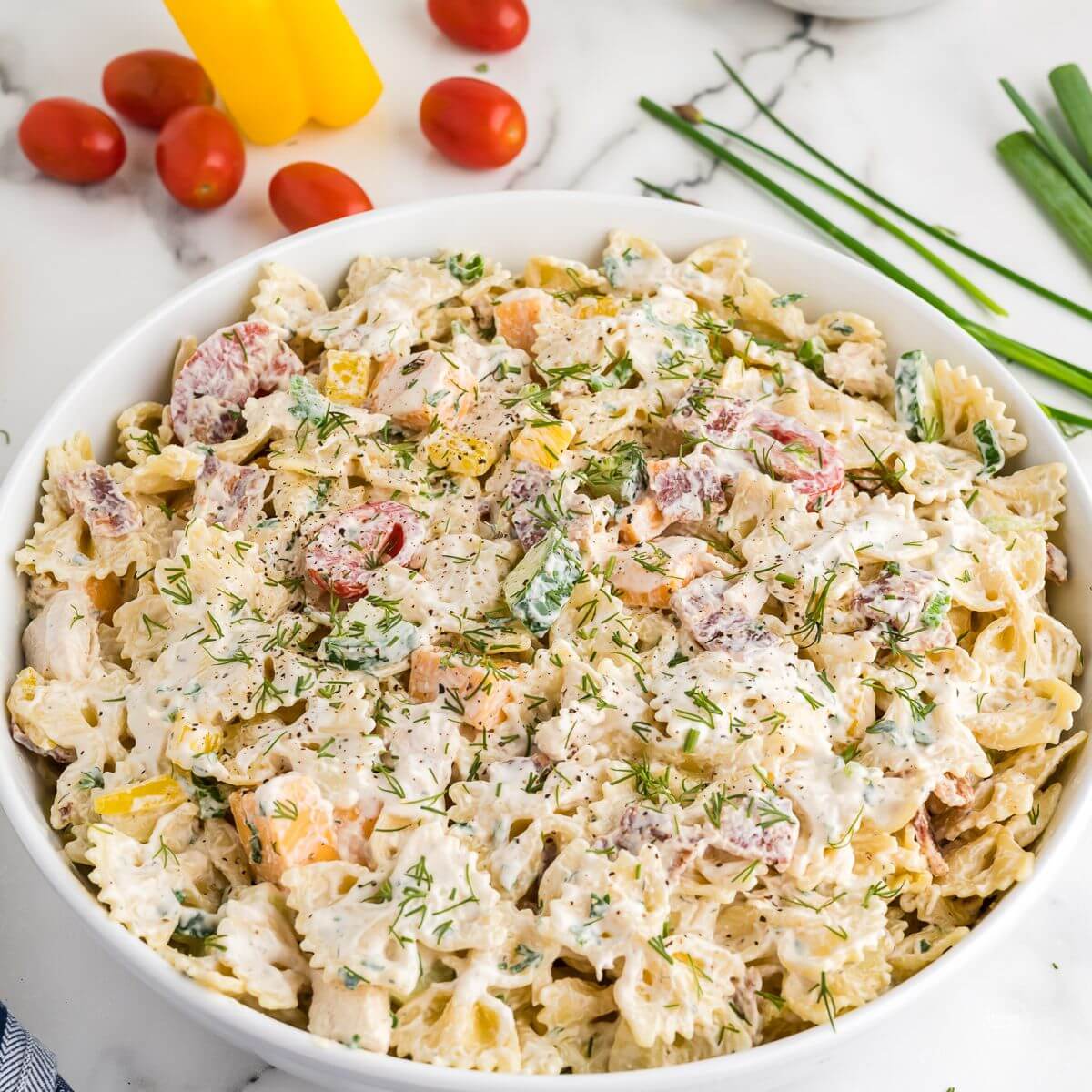 What Caught My Eye | Sales and Deals
Check out all of my Amazon, etc. finds HERE! Plus, previous week's finds!
What I'm Loving | Pumpkin Love
It's still time to enjoy the outdoors!
Weekly Inspiration | Linger
Definition of Linger:
"Stay in a place longer than necessary because of a reluctance to leave."
We need more times like that, don't we? Not in a creepy way; but in a breath deeply, smell the roses, talk to a neighbor, hang out around the dinner table, get up early and watch the sunrise, stay up late and stargaze, listen deeply to your kids (or spouse), give thanks for all the blessings we have — kind of way. Maybe it's just me…
I pray you have a "lingering" kind of weekend! Thank you for stopping by today and for supporting The Fresh Cooky.

P.S. If you missed last week's Fresh Fridays, recipes, sales, tips, ideas, and more!
Visit our Updated Amazon Shop