As an Amazon Associate, I earn from qualifying purchases. Please read my disclosure policy.
Creamy Smoked Mac and Cheese has a twist on the familiar favorite. Everyone loves this ridiculously good smoked mac and cheese! And guess what, you do not need a smoker to make this smoky mac and cheese, although I've included smoker directions. Plus you can easily adapt this to be gluten-free, yes, gluten-free smoked mac and cheese!
Fall's crisp chill in the air says comfort food for my family. Smoked macaroni and cheese has everything you want in a dish— pasta and cheese in a creamy, smoky sauce. For this recipe, I focused on updating it with different cheeses to give it a new flavor.
It is the perfect potluck or holiday side dish, like this one of my favorites this creamy Corn Pudding Casserole, or the every so popular Cheesy Funeral Potatoes; check out all of my holiday side dishes!
This recipe is perfect for family dinners, potlucks, and you can even freeze it for later! You're going to love how flexible this recipe is and I will give you some fun spins you can try!
For more delicious home cooking, check out my Ham, Mac and Cheese Soup. And if you're loving soup this season, try this Easy Chicken Noodle Soup, it's sure to make you smile. Another one of my favorite go-to recipes is Beef Pot Pie, offering a great way to use leftover stew or pot roast.
Primary Ingredients
These are the basics, be sure to print the recipe card at the end of the post for all of the creamy details.
Cavatappi Pasta | Use your favorite short pasta, like elbow, ziti or penne. You can even use gluten-free pasta!
Butter | I browned my butter for an even richer, nuttier flavor.
Flour | I use organic unbleached all-purpose flour for thickening the sauce, you can swap out GF All-Purpose flour if making gluten-free.
Milk and Half and Half | Using half and half makes the sauce creamier, paired with whole milk this is the creamiest!
Smoked Cheddar and Gruyere Cheese | This is so yummy and adds a smoky element to the dish! You can try lots of different melting cheeses also (see below).
Spices | I used smoked paprika and ground mustard along with kosher salt and pepper in this dish, because well, the more smoke flavor the better!
Liquid Smoke | If you love a smoky flavor, this option will enhance the creamy mac and cheese's flavor. Liquid smoke it typically found near the barbecue sauces, use whatever flavor you like!
DID YOU KNOW? For the creamiest mac and cheese, shred your own cheese! It is cheaper and doesn't have anti-caking agents.
An 8 ounce block of cheese, yields a little over 2 cups of shredded cheese.
Instructions
Preheat your oven and grease a 9×13 baking dish (<== my favorite casserole pan) setting them aside, you may also split into two smaller pans.
Boil the pasta and before it's completely cooked, drain, and return it to the pan with a drizzle of olive oil.
Grate your cheeses into a large bowl, then gently toss all cheeses to combine. Set aside.
Melt the butter and brown* it on a low heat if desired. Whisk the flour into the butter, then whisk in the milk and half and half.
Add in kosher salt and pepper, ground mustard, smoked paprika and liquid smoke if using.
Remove from heat and add approximately 3 cups of shredded cheese, stirring in and melting a little at a time until all is incorporated.
Stir the cheese sauce into the pasta.
Layer the pasta and shredded cheese in the baking dish. Bake ridiculously good smoked mac and cheese for 15 minutes, ready, set, EAT!
Variations
Mexican Mac and Cheese | Stir the following into the cheese sauce; 4 oz can green chilies (undrained), 1 taco seasoning, 2-3 tablespoons salsa.
BACON Mac & Cheese | Everything is better with bacon right? Cook up 3-4 pieces of your favorite bacon until not quite super crisp; place on top of smoked mac and cheese prior to baking.
Barbecue Mac and Cheese | Swirl your favorite barbecue sauce (or make your own) between the layers and drizzle a little on top! Oh my!
Cheeseburger Mac & Cheese | Brown up 1 lb of ground beef (turkey or chicken too) with ½ a small chopped onion, set aside and add to macaroni and cheese mixture when mixing.
Cheese Combination | Bottom line, use any cheese that you love and have access to! Stop at your local grocery store's cheese shop if you have one and ask for recommendations. The key is to use a melting cheese!
Here are some great combos to try:
Smoked Gouda and Smoked Cheddar
Regular Gouda and Sharp Cheddar
Regular Gruyere and Sharp Cheddar
Colby Cheddar and Sharp Cheddar
Smoked Swiss and Provolone
Mexican Cheeses | Cotija, Jack, Colby Jack, Pepper Jack
Gluten-Free Smoked Mac and Cheese
You can use your favorite small gluten-free pasta. You can also swap out the all-purpose flour for a grain free flour. I have made macaroni and cheese gluten-free and it tastes delicious!
TFC Pro Tips
Browning Butter | It's easy to brown butter, but you need to watch it carefully. Melt your butter on the stovetop. Then turn the heat down to a med-low heat. Swirl the pan, watching for the butter to pop and foam. Flecks of brown will bloom in the middle. Continue to swirl the butter in the pan until it smells nutty.
Skip the pre-shredded cheese | Buying shredded cheese might save you time, but when melting is required, it's best to shred it yourself off the block, it will melt much easier. Plus pre-shredded cheeses often have binders and anti-caking agents in them.
Using Fresh Spices | Smoked Paprika is ground from a smoked pepper. It's best to use fresh spices in any recipe, but if you want to have a smoky flavor be sure to use smoked paprika.
Frequently Asked Questions
How do I cook the perfect al dente pasta?
Add a generous amount of salt to the boiling water. (The water should be salty like the ocean according to one of my Italian friends.) Now, the timing is everything! If it's undercooked, it will be hard and unsatisfying. Overcooked turns pasta to mush because it's absorbed too much water. Test the pasta after 8-12 minutes depending on the type. When it's chewable but still retains its form, it's done! Drain it immediately!
How do I make my mac and cheese creamier?
You need to have enough milk for the sauce. Some will get absorbed by the pasta. If milk and half and half isn't making it creamy enough for your taste, add full fat cream instead!
What can I substitute for milk in mac and cheese?
If you don't want to use milk, you can substitute soy milk, almond milk, coconut milk, oat milk, or rice milk. Other milk products like yogurt, sour cream, and cream cheese also work. Tho I have not tried these, let me know what you think!
Can you Smoke Mac and Cheese?
YES! Maybe your planning a camping trip and want to bring along smoky mac and cheese and cook over the fire, or you just don't want to turn on the oven, hey I get it!
Firepit | Cover loosely with foil so that some of the smoke will seep into the macaroni and cheese, cook until melty and bubbly.
Smoker | Add your favorite mild wood chips to the smoker, then place the creamy mac and cheese in an aluminum pan or cast iron skillet on the easiest rack.
Smoke for about an hour or less; just long enough to infuse a little smoky flavor. If you smoke it longer, it might give it an off-putting taste.
Storage
Make Ahead | Don't you love potluck or holiday recipes you can make ahead of time and just pop in the oven when ready? I do and this is one of them!
Make as directed, but do not bake. Once in baking dish, cool completely, then cover tightly with plastic wrap or foil and refrigerate 1-2 days ahead of time. Before baking, remove the dish from fridge for at least 30 minutes before baking. Bake slightly longer, 25-35 minutes until hot and bubbly, covering with foil if getting too brown.
Freezing Smoked Macaroni and Cheese | Here are three tricks to freezing this dish:
Undercook your pasta slightly, that way when you thaw and bake the mac and cheese, the pasta won't get mushy.
Let the pasta cool completely before freezing.
Wrap the mac and cheese tightly in several layers of plastic wrap, then foil, it will last 6 months in the freezer.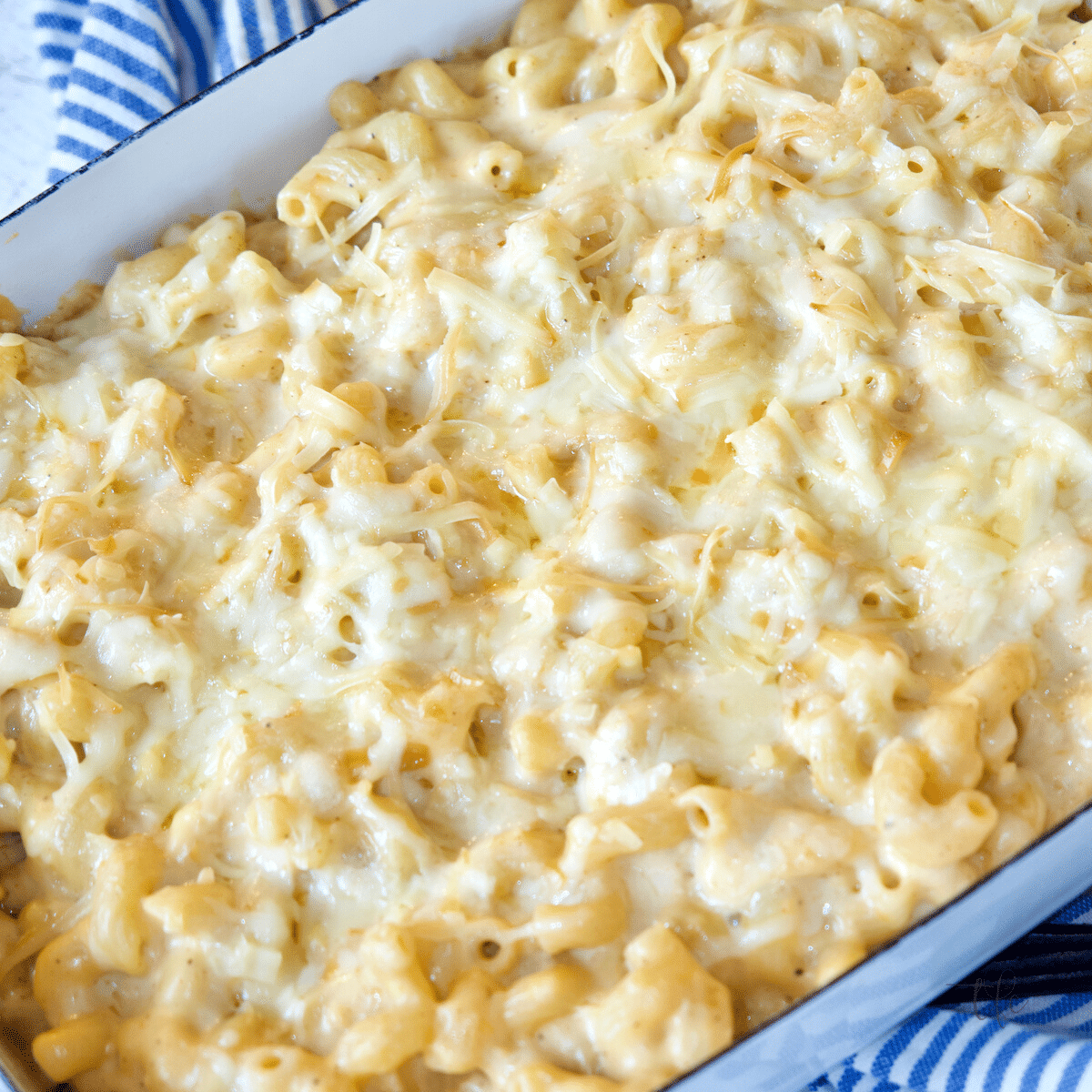 If you love smoky mac and cheese you will love these recipes:
I would love to hear what you think of this ridiculously good smoked mac and cheese! Pop below the recipe card to leave a comment and don't forget the 5 STAR rating!
Like this recipe?
Don't forget to give it a ⭐️⭐️⭐️⭐️⭐️ star rating and comment below the recipe!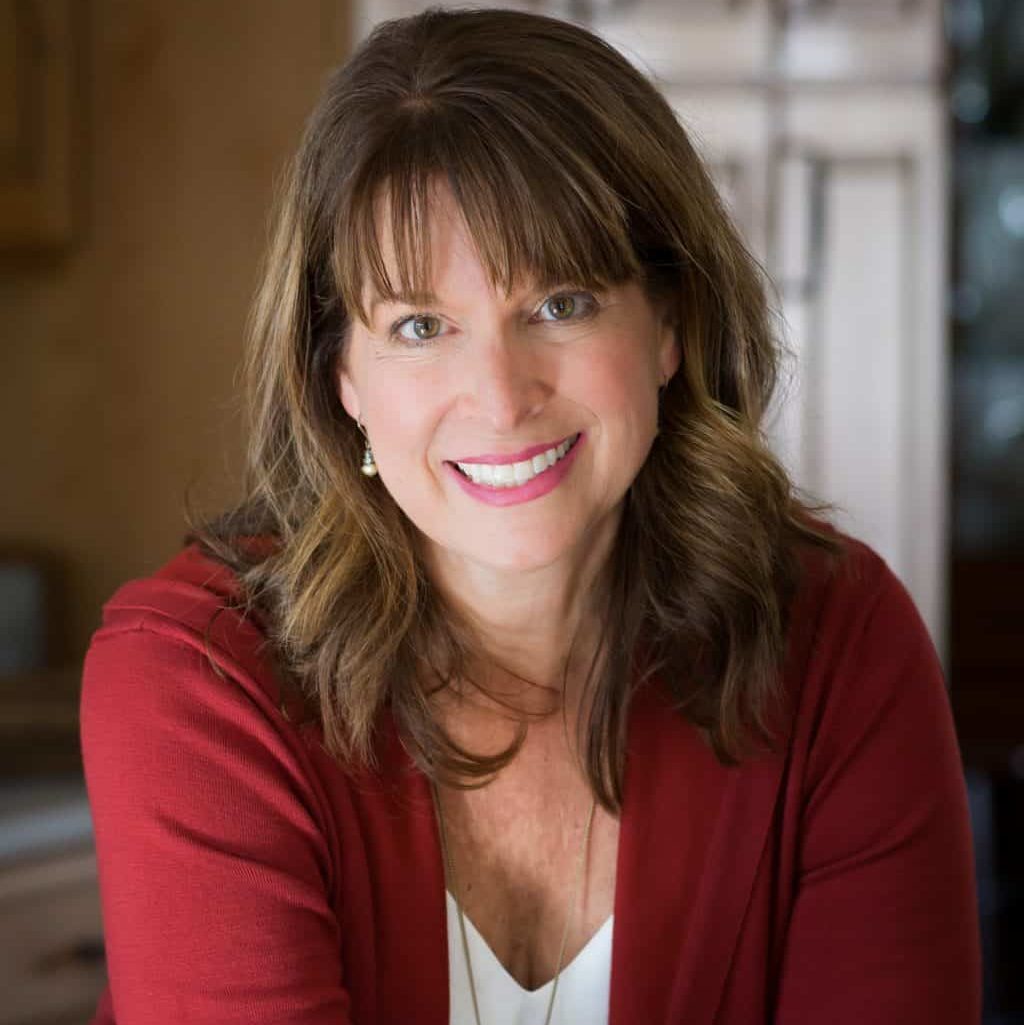 About Kathleen Pope
Recipe Innovator | Food Photographer | Food Writer
Hi, I'm Kathleen Pope. Here at The Fresh Cooky you will find easy, mostly from-scratch, trusted recipes for all occasions. From speedy dinners to tasty desserts, with easy step-by-step instructions. I am here to help teach you how to make mouthwatering recipes without spending hours in the kitchen. Read more about Kathleen here.