As an Amazon Associate, I earn from qualifying purchases. Please read my disclosure policy.
Happy last day of March! Do you do anything fun for April Fools?? My mom was a huge April Fool jokester. We'd find blocks or crumpled newspapers in place of our pillows, rice in our beds, and all-around silliness, but it still makes me smile!
At some point, spring will happen here in Colorado; it's supposed to climb to the high 60s on Sunday and Monday, then back to winter on Tuesday! Awe, springtime in the Rockies; you never know what you will get!
In My Life
Our oldest turned 21! But he wasn't around to celebrate since he was away at college. Instead, I shipped him a big ol' batch of Salted Caramel Cheesecake Cookies (I kept the frosting and caramel separate so that he and his roommates and girlfriend could custom frost their cookies).
After all those years of cake, candles, and party hats, he was too busy crushing a massive project due this week. Talk about dedication! But, I have a feeling that after a grueling week of schoolwork, he will be ready to let loose with his buddies this weekend. Safely of course; (wink, wink).
I had a blast at book club this week! We chowed some scrumptious Italian grub while discussing Stanley Tucci's Taste. I'll talk more about my reads toward the end.
Amazing homemade linguine and sauce galore, a salad that made my taste buds dance, Italian bread that was basically heaven in carb form, and an appetizer spread that had me thinking I was in foodie paradise.
My contribution was a gluten-free version of my Lemon Ricotta Cake, creamy and moist but light and so-so good! We laughed, cried, joked, and talked about the book and life. I love these women; friends for 20+ years!
What I'm Cooking
Easter sneaks up on me every year; I'm not sure why, maybe because it's not a fixed date like Christmas, so I've been scrambling to get a few seasonal recipes out to you all. Keep watch; more to come this week! Be sure to browse through all of my Easter recipes.
Easy Strawberry Phyllo Cheesecake Cups
The combination of sweet strawberries and creamy cheesecake, all wrapped up in crispy phyllo dough cups. Great for a light dessert for brunch or dinner! Also fabulous for upcoming bridal showers and Mother's day!
Crock Pot Cinnamon Roll Casserole
If you are looking for an easy and delicious breakfast casserole recipe, look no further than this easy crock pot cinnamon roll casserole. Using organic canned cinnamon rolls for the win.
Books Worth Reading
I haven't done this for a bit; if you are new here, I'm a lover of the written word, especially historical fiction, here are the books I've read the last two months — as always I welcome your favorite reads too, gives me ideas!
Helpful Hack
Learned this hack from my talented friend, Lynn — if you love gardening, canning, knitting, and creating you have to check out her blog, Nourish and Nestle, plus she's one of the kindest, sweetest women I know!
On to the hack! Catch the oily drips, wrap a paper towel around your oil bottle, and secure it with a rubber band and shazam; no more oily rings on the counter! I use this on our MCT oil that we use daily for our Dandy "coffee" (excellent non-coffee drink, healthy, too!).
Dandy Coffee | Our Healthy Dandelion Based, No Caffeine Coffee
Here's my quick recipe. Place one heaping scoop of Dandy blend, a glug of MCT oil (start slow if you have never tried it before), two scoops of Vital Proteins Collagen Powder (chocolate for the hubs, regular for me), a tablespoon of heavy cream; add hot water and whir it in our Ninja smoothie blender. Frothy, creamy, healthy-for-you, non-caffeinated deliciousness! P.S. This is my afternoon pick-me-up!
Weekly Inspiration
On the topic of mom's, appreciated this devotional from Our Daily Bread.
God is Listening

Chuck, an actor and martial artist, honored his mother on her hundredth birthday by sharing how instrumental she'd been in his spiritual transformation. "Mom has been an example of perseverance and faith," he wrote. She raised three boys on her own during the Great Depression; suffered the death of two spouses, a son, a stepson, and grandchildren; and endured many surgeries. "[She] has prayed for me all my life, through thick and thin." He continued, "When nearly losing my soul to Hollywood, she was back home praying for my success and salvation." He concluded, "I thank [my mom] for helping God to make me all I can and should be."

The prayers of Chuck's mother helped him to find salvation—and a godly wife. She prayed fervently for her son, and God heard her prayers. We don't always get our prayers answered the way we'd like, so we cannot use prayer as a magic wand. However, James assures us that "the prayer of a righteous person is powerful and effective" (5:16). Like this mom, we're to continue to pray for the sick and those in trouble (vv. 13–15). When, like her, we commune with God through prayer, we find encouragement and peace and the assurance that the Spirit is at work.

Does someone in your life need salvation or healing or help? Lift your prayers to God in faith. He's listening. Based on James 5:13-16

By: Alyson Kieda
He hears our prayers friends, if ever you'd like me to pray for you, shoot me an email, I consider it an honor and privilege!
And I know you join me in praying for the families who lost loved ones in Nashville this week, along with the four states where terrible tornadoes ripped lives and homes apart.
Gratefully,

P.S. If you missed last week's Fresh Fridays; recipes, sales, tips, ideas, and more!
Visit our Updated Amazon Shop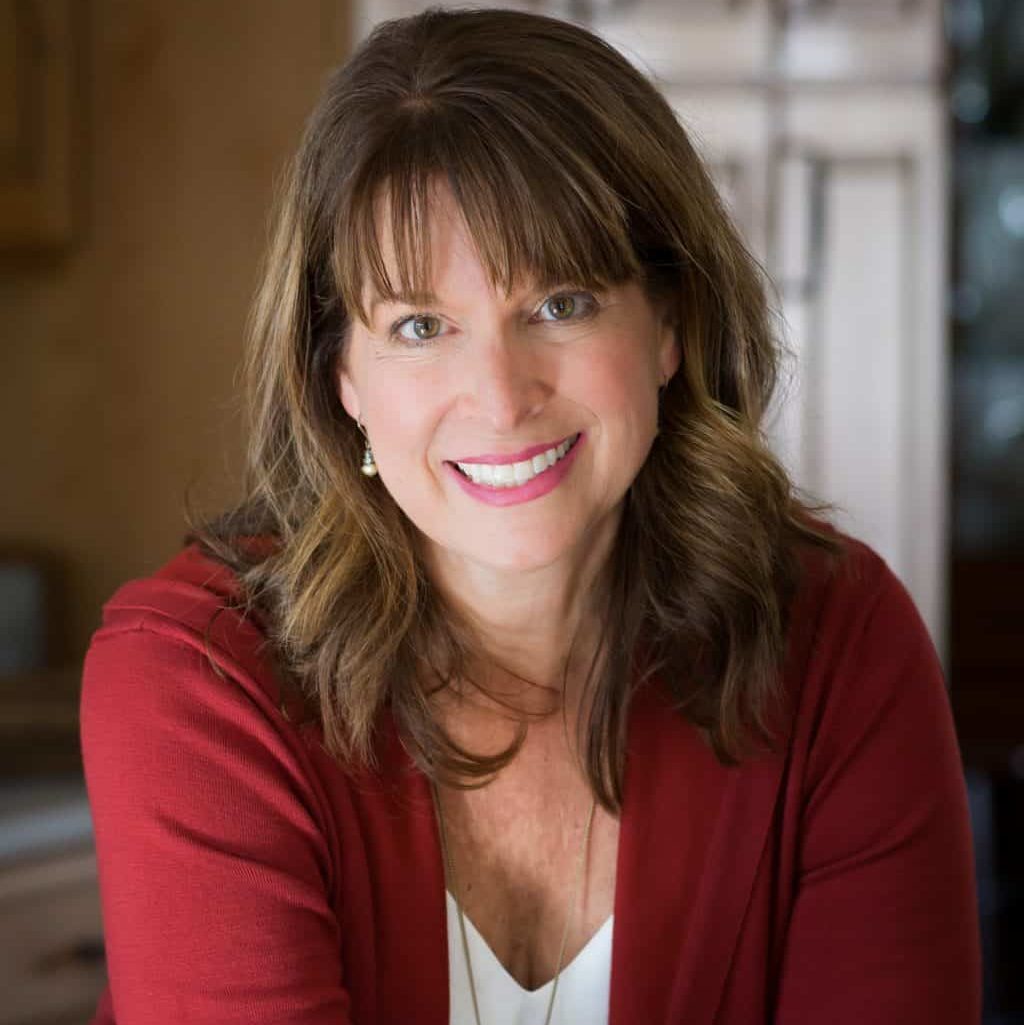 About Kathleen Pope
Recipe Innovator | Food Photographer | Food Writer
Hi, I'm Kathleen Pope. Here at The Fresh Cooky you will find easy, mostly from-scratch, trusted recipes for all occasions. From speedy dinners to tasty desserts, with easy step-by-step instructions. I am here to help teach you how to make mouthwatering recipes without spending hours in the kitchen. Read more about Kathleen here.