As an Amazon Associate, I earn from qualifying purchases. Please read my disclosure policy.
Hey foodies,
Happy Friday! As the weather gets warmer, it's the perfect time to start thinking about fresh and delicious salads that are perfect for spring and summer. From classic Italian salads to fruity and refreshing options, there are endless possibilities when it comes to creating a salad that's both healthy and satisfying.
Mother's Day is coming up in just a few weeks (May 14); I know this can be a challenging time of year for many, so please feel free to unsubscribe for a few weeks if you need to; I understand.
In My Life
I have packed a lot into this last week, become very focused, and got down to business, besides photographing several fresh and exciting new recipes for Cinco de Mayo, I have been a salad-creating fool!
I'm busy getting some exciting posts ready for next week because I'm going on a retreat with my MasterMind blogger friends! We've met in person once before, and I'm beyond thrilled to spend time with these amazing, dedicated, and fun-loving women. Keep an eye out for next week's posts because I'll do my best to give you a sneak peek into our week!
We had so much fun at the Western wedding, in fact, so much fun I only got one picture with the father of the bride (and my man). We had snow, so I ended up changing my outfit to something a bit warmer. It's been a long time since I saw a couple so in love with each and with Jesus!
Heading to dinner tonight to celebrate the birthday of one of my dear girlfriends, something I look forward to!
What I'm Cooking | Fresh New Salads
You all asked for more salads, and this week I've got three for you, with more on the way! I am thrilled with these salads; some are new to me, but others I've been making for years!
BONUS | The delicious dressing recipes are included!
Steakhouse Wedge Salad with Romaine
Using romaine instead of iceberg lettuce, this beautiful and EASY wedge salad is fun to make and even more fun to eat! Candied pecans, red onions, tomatoes, blue cheese crumbles, and bacon! Drizzled with this dreamy homemade blue cheese dressing from my favorite childhood Italian restaurant.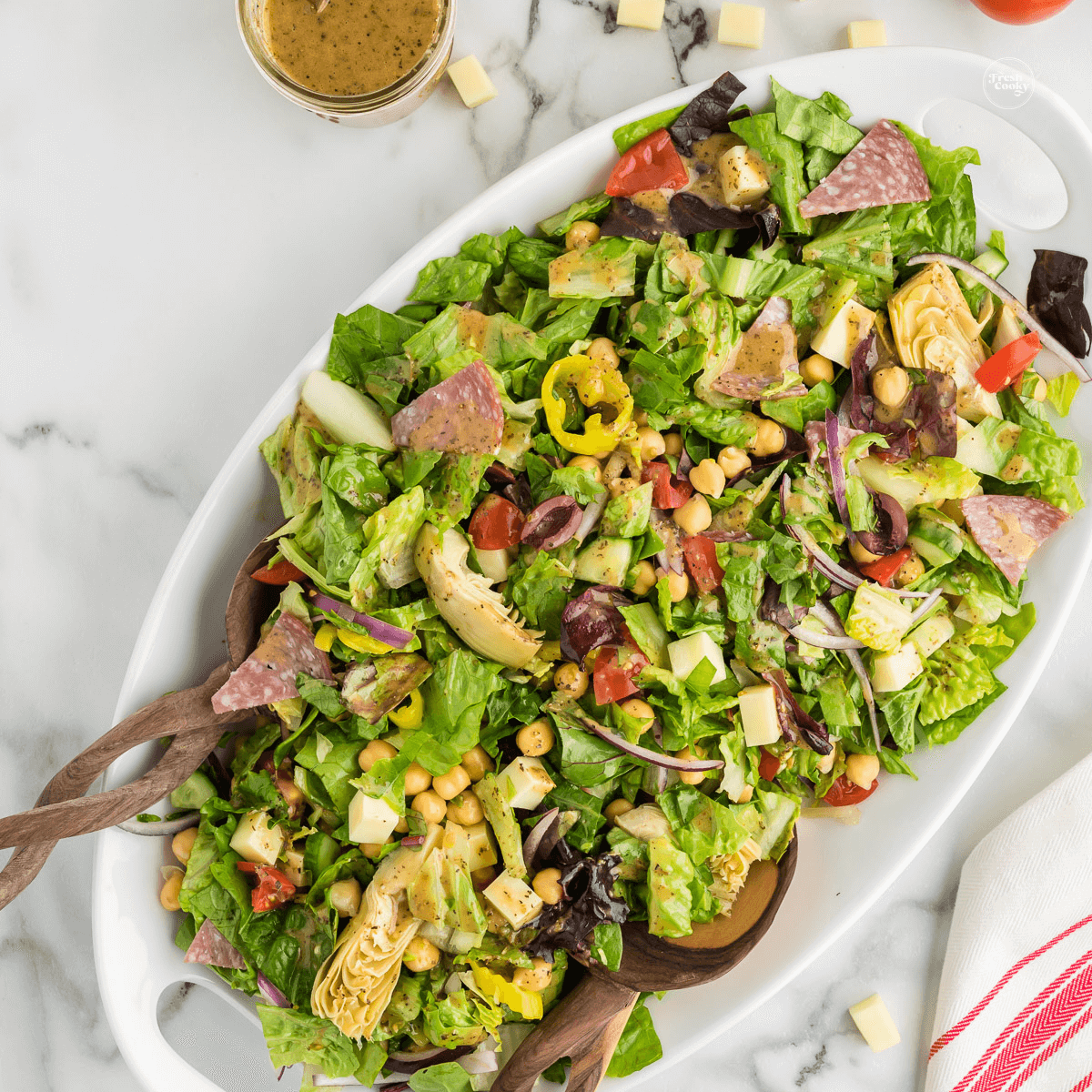 Best Easy Italian Chopped Salad Recipe
Loaded Italian chopped salad with fresh veggies, salami, provolone, kalamata olives, and homemade Italian vinaigrette. A light and delicious meal that will make you love salads! With a Zesty Italian Dressing included!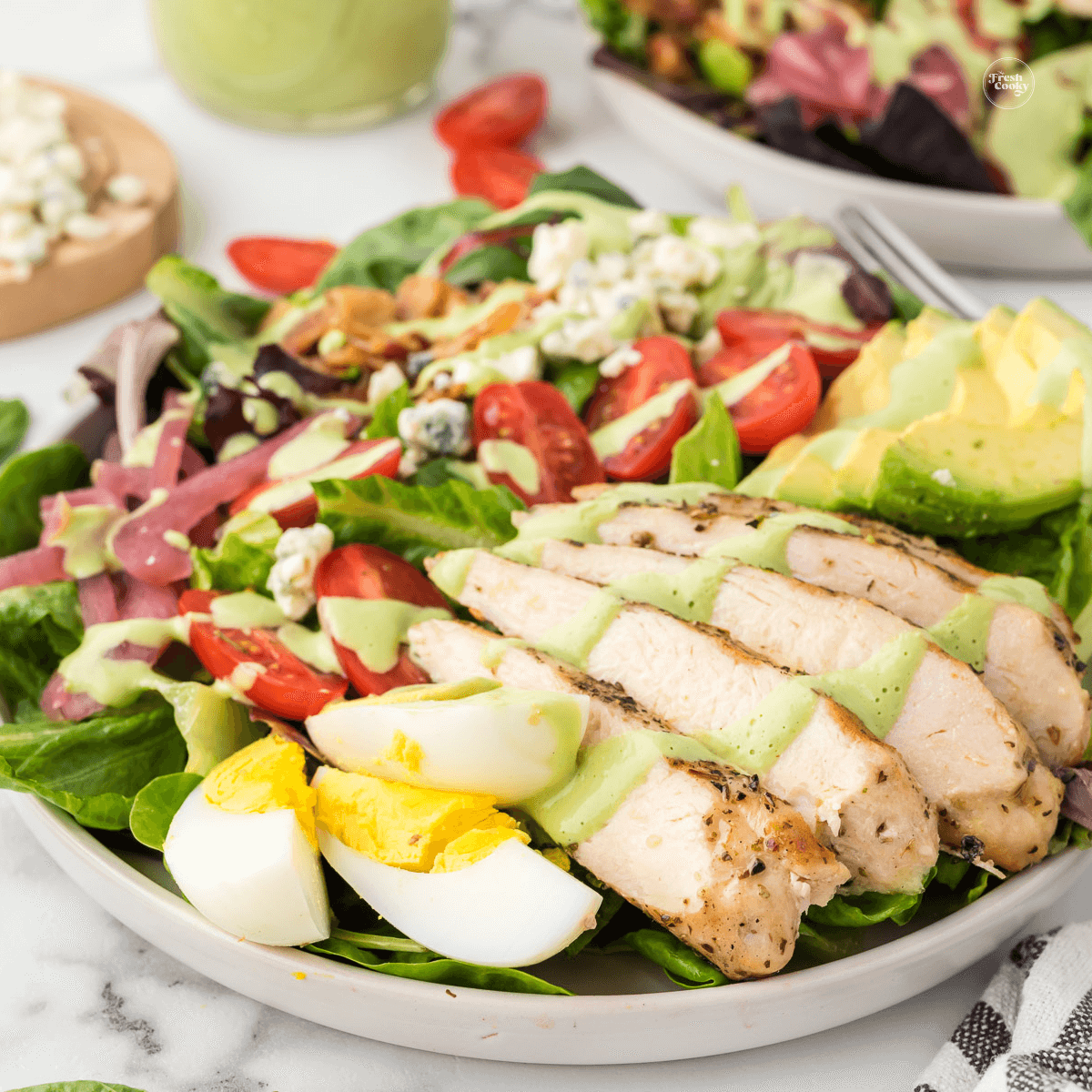 Panera Green Goddess Salad with Chicken
Copycat Panera Green Goddess Cobb salad recipe! This Panera Cobb salad is packed with fresh veggies, tender chicken, and a creamy basil dressing, a healthy and delicious option for lunch or dinner. Includes this vibrant Green Goddess Dressing!
What's on Sale
In the hopes that spring will come soon, here are some great outdoor decor ideas along with some fabulous ideas for Mother's Day!
Deals in Gardening and Outdoor
Clickable images are below each of the lists!

Mother's Day Ideas and Deals
Clickable images are below!

Helpful Hints | Fresh Produce
If you are like me, you throw away too much produce because it goes bad before you use it, here are some tips!
Leafy Greens: Remove any bands or ties and place them in a resealable plastic bag or a container with a damp paper towel to keep them fresh. Store them in the fridge.
Berries: Do not wash them until you are ready to eat them. Store them in the fridge in a single layer, covered with a paper towel or in a vented container.
Apples: Store them in the fridge or in a cool, dark place away from direct sunlight. Keep them away from other produce as they emit a gas called ethylene that can cause other produce to spoil.
Bananas: Store them at room temperature and away from direct sunlight. You can also hang them on a hook to prevent them from getting bruised.
Tomatoes: Store them at room temperature and away from direct sunlight. Do not store them in the fridge, as it can make them lose their flavor and texture.
Root Vegetables: Store them in a cool, dark place like a pantry or root cellar. Do not wash them until you are ready to use them.
Citrus Fruits: Store them at room temperature or in the fridge. If you have cut citrus, wrap them in plastic wrap or place them in an airtight container to keep them fresh.
Remember to store your produce how you buy it! Keep citrus and some fruits on the counter, and bell peppers, cucumbers, and others in the fridge to keep them fresh and tasty.
Weekly Inspiration | Rent-a-Friend?
"For whom am I toiling," he asked, "and why am I depriving myself of enjoyment?" Ecclesiastes 4:8
For many around the world, life is getting lonelier. The number of Americans who have no friends has quadrupled since 1990. Certain European countries have up to 20 percent of their population feeling lonely, while in Japan, some elderly folks have resorted to crime so they can have the companionship of inmates in jail.

Entrepreneurs have come up with a "solution" to this loneliness epidemic—rent-a-friend. Hired by the hour, these people will meet you in a café to talk or accompany you to a party. One such "friend" was asked who her clientele was. "Lonely, 30- to 40-year-old professionals," she said, "who work long hours and don't have time to make many friends."

Ecclesiastes 4 describes a person who is all alone, without "son nor brother." There's "no end" to this worker's toil, yet his success isn't fulfilling (v. 8). "For whom am I toiling . . . ?" he asks, waking up to his plight. Far better to invest in relationships, which will make his workload lighter and provide help in trouble (vv. 9–12). Because, ultimately, success without friendship is "meaningless" (v. 8).

Ecclesiastes tells us that a cord of three strands isn't quickly broken (v. 12). But neither is it quickly woven. Since true friends can't be rented, let's invest the time needed to form them, with God as our third strand, weaving us tightly together.

By: Sheridan Voysey – Our Daily Bread
Couldn't agree more with this; if you are lonely, reach out, send a note to an old friend, take a chance and ask a new friend to coffee or lunch, start a Bridge group, join a Bible Study, carve out time in your day to take a walk with a friend. We have to be a friend to keep a friend, I need to do better at this myself.
I hope these salad ideas inspire you to get creative in the kitchen and start making some healthy and delicious meals. Don't forget to share your own favorite salad recipes with me in the comments below!
Thank you, friends, for allowing me into your inbox each week; it's an honor and privilege I do not take lightly.

P.S. If you missed last weeks Fresh Fridays; recipes, sales, tips, ideas and more!
Visit our Updated Amazon Shop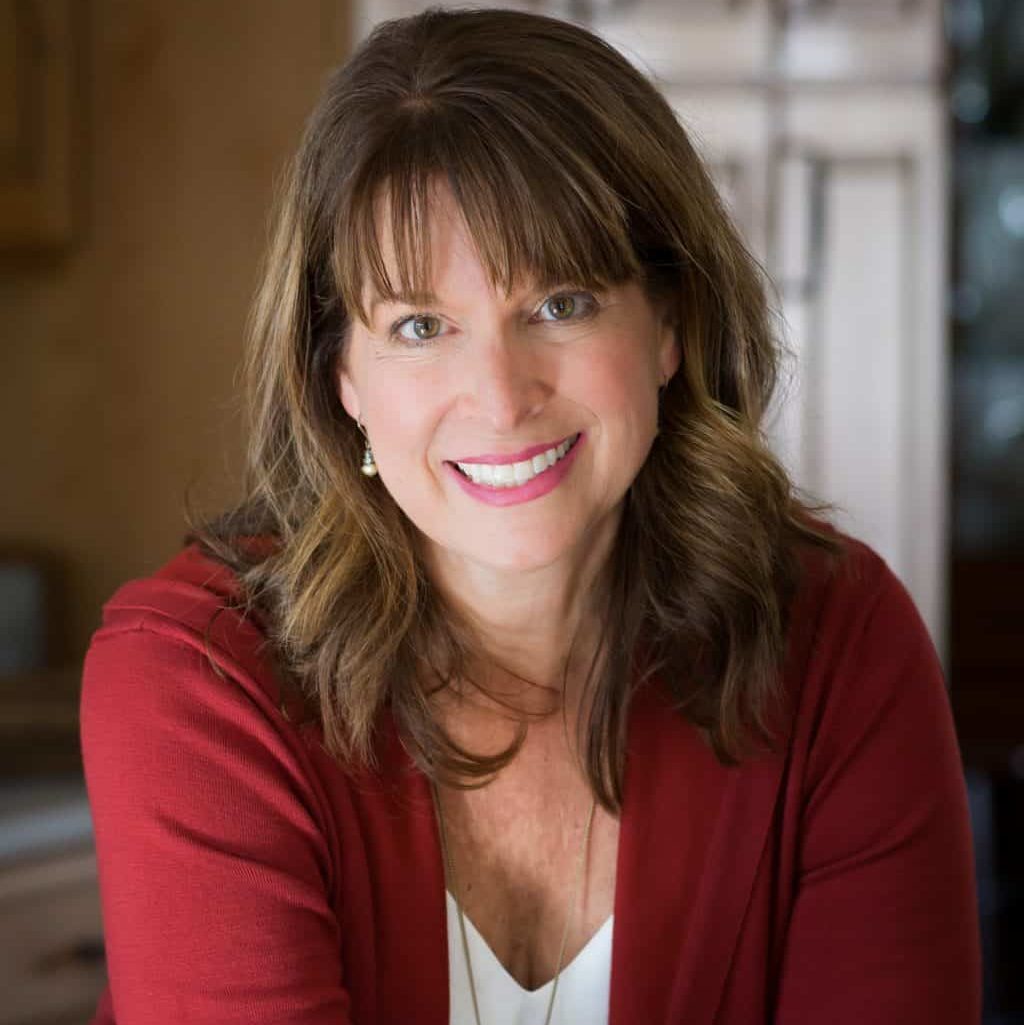 About Kathleen Pope
Recipe Innovator | Food Photographer | Food Writer
Hi, I'm Kathleen Pope. Here at The Fresh Cooky you will find easy, mostly from-scratch, trusted recipes for all occasions. From speedy dinners to tasty desserts, with easy step-by-step instructions. I am here to help teach you how to make mouthwatering recipes without spending hours in the kitchen. Read more about Kathleen here.