Mother's Day Gift Ideas Something for Everyone
As an Amazon Associate, I earn from qualifying purchases. Please read my disclosure policy.
Will you buy a gift for Mother's day this year? Your mom or perhaps an important woman who has been like a mom to you? Or maybe you are "THE MOM" — here's a list of Mother's Day Gift Ideas a little something for everyone! These are some of my favorite things along with a few items on my own wish list!
Mother's Day Gift Ideas Something for Everyone
I love that moms come in all shapes and sizes, all kinds of packages and personalities. Some are born mothers, others work hard at learning to be moms. Oh my heart aches for the mom's who long to hold a child in their arms; those who have adopted, given up for adoption, are pregnant or have lost a child — all are moms.
There are aunts, sisters and friends who take on a mother's role; grandmothers who find themselves "momming" once again. Single moms and dads who are working their hardest to be both parents to their kids; no matter where you are in this life, I have a hunch you have a mom or have been a mom to someone, at some point in time — take a minute to inhale the beauty of motherhood and breath and bask in a few moments of rest and peace this Mother's Day.
Mother's Day isn't for Sissies
I recognize this day can be very difficult for many people and for that I'm truly so very sorry; my heart always breaks for those who struggle with "Hallmark" holidays. If you are struggling, I would be honored if you wrote me an email; it would be my privilege to pray for you and your situation, no details required, God knows!
So what does a mom want for Mother's day? Lot's of love, kisses, phone calls, cards, flowers, handmade gifts! However; gifts is one of my love languages; I love giving even more than receiving, but if I'm honest I love receiving too. That's why I've put together these Mother's Day Gift Ideas.
Okay, okay, I'm getting to my Mother's Day Gift Ideas and there is a little something for everyone. I've compiled several lists of fun gifts for Mom's. A few extravagant items, but mostly fun, affordable and thoughtful gifts that won't break the bank.
PAMPERING GIFTS FOR HER
Help mom go feet first into summer with these incredible all-natural Callus Removers, these things really work! It takes a few weeks for the exfoliating to finished, but wow, I was amazed at how easily they get your feet baby soft.
These are my favorite go-to, SUPER COMFY summer flip flop! Clark's Sea Breeze, so many cute colors, so little summer! I can walk all day in these flip-flops ! My feet stay cool, don't hurt and don't stink! Just being real!
This is THE best Eye Mask! I've even converted my hubby to wearing one, all the benefits of light elimination AND the wonderful aromatherapy benefits of lavender and chamomile.
Neck Massager | I was AMAZED when a friend recommended this for my neck pain, it can really dig into the tight spots.
I haven't tried this Hot/Cold Eye Mask, but I should, perfect for migraines or after a long stressful day!
Sonoma Neck Roll | I have wanted one of these for my neck, the fabric is so soft and the lavender, heavenly, or this heatable wrap.
Milkhouse Candles are my favorite candles; beautifully and naturally scented American-grown soy wax infused with pure beeswax.
This Lip gloss is in my shopping cart right now; it looks dreamy and was recommended by another blogger. Light-weight, moisturizing, tinted lip gloss; all natural, free of sulfates SLS and SLES, parabens, and phthalates.
I'm loving these beautiful, feminine and flowy kimonos! Perfect as a pool cover-up or wear with a pair of jeans.
COFFEE & TEA GIFTS FOR HER
And tea, I love tea! Mmmmm Chai Latte's, deep and flavorful Earl Gray or a lovely and floral pearl Jasmine
I have a tea steeper l

ike this one,

no fuss, no muss, brews a lovely cup of tea (or pour it over ice for the perfect iced tea. And this tea kettle, oh my word, I'm a sucker for a beautiful retro appliance, definitely on the pricier side, I have one like this

a little more economical.

And we must not forget a pretty tea cup, told you I have a cup obsession!
Spiritual and Motivational Gifts for Her
I've always been a morning "need my quiet time" girl. I wake up earlier than my family in order to spend some time with the Lord. Don't think I'm super spiritual now, it's what works for me and I hope you find what works for YOU to recharge, connect and fill your spiritual tank. You might find time that time on your commute to work, in the afternoon while laying down for a quick nap or just before you go to bed — do what works for you my friend! A few of my very favorites!
FOR THE VISUALLY INSPIRED
And in case you need some recipe inspiration, here is a link my Favorite Mother's Day Brunch Recipes all in one location!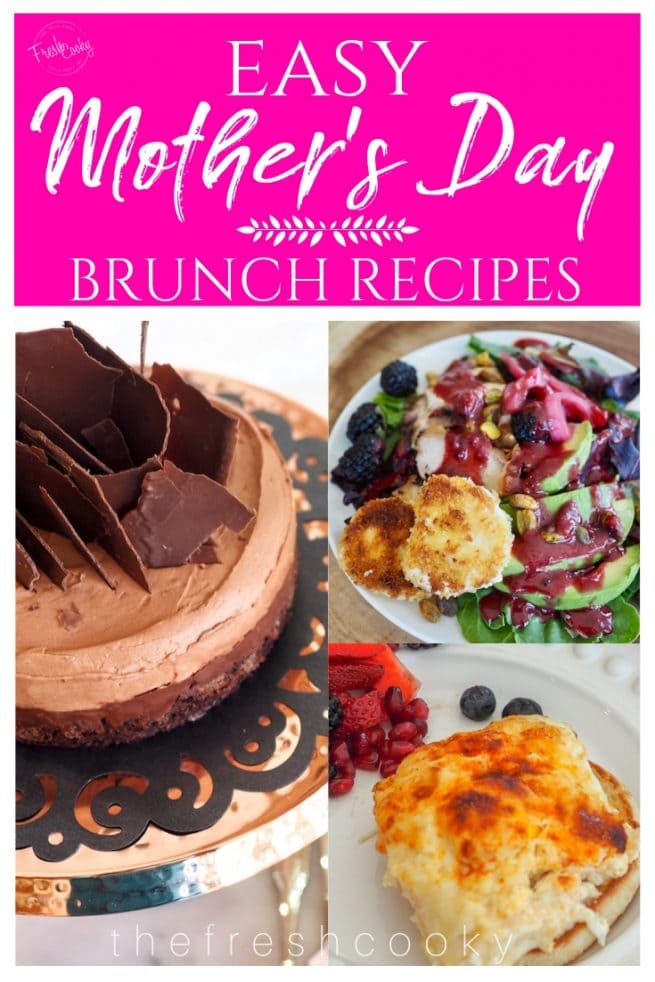 I have many more items to share, but I'm already so late getting this out! Wish a mom Happy Mother's day this Sunday. And if this gift guide was helpful, please share it.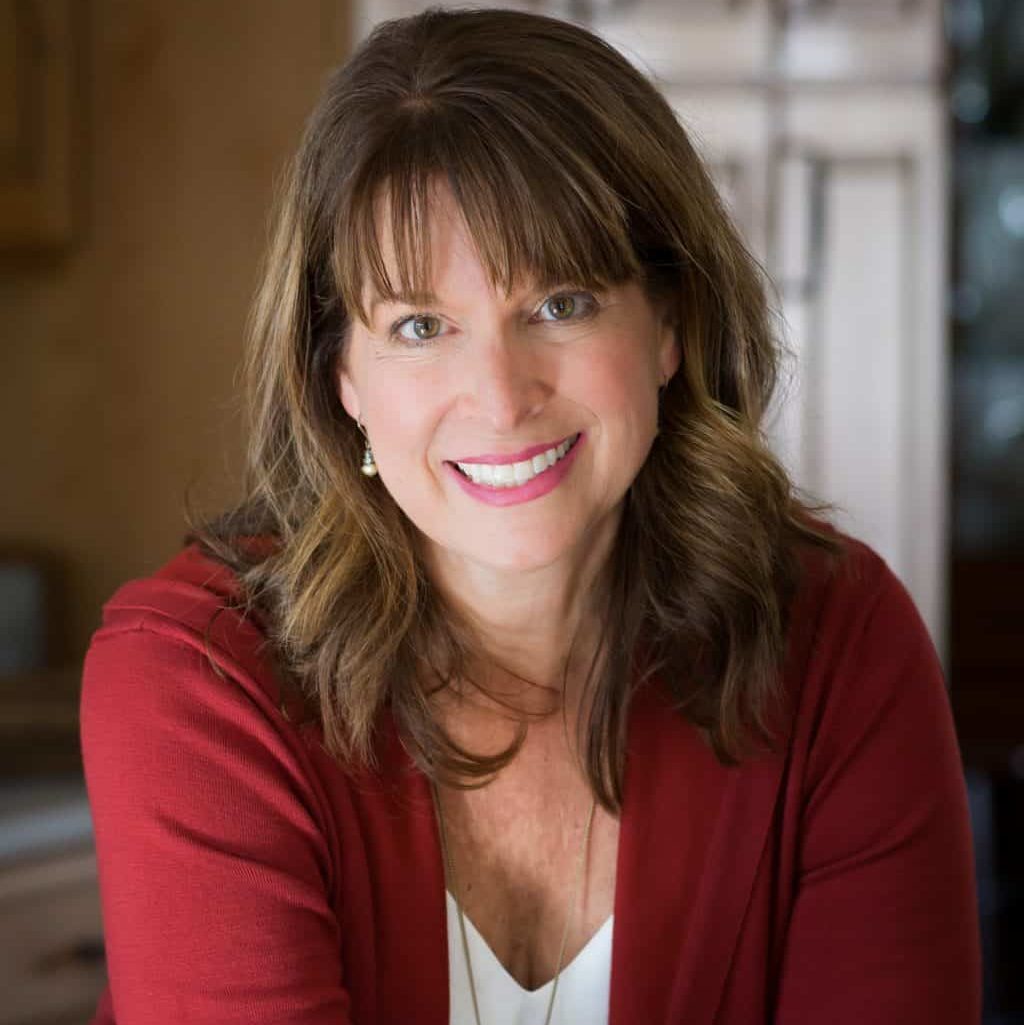 About Kathleen Pope
Recipe Innovator | Food Photographer | Food Writer
Hi, I'm Kathleen Pope. Here at The Fresh Cooky you will find easy, mostly from-scratch, trusted recipes for all occasions. From speedy dinners to tasty desserts, with easy step-by-step instructions. I am here to help teach you how to make mouthwatering recipes without spending hours in the kitchen. Read more about Kathleen here.