Fresh Fridays, February 26
As an Amazon Associate, I earn from qualifying purchases. Please read my disclosure policy.

Dear Fellow Foodies!
Today I have delicious, snow day comfort foods, the great coffee cake debate and a brand new recipe that has more than 8 uses!
Yesterday, we had over 14 beautiful, light and fluffy inches of snow, much needed snow I might add!
Snow makes me so happy, it just does! I know many of you are not fans of the white stuff, but for me…
It's like God is giving me a reason to slow down, make a slow-cooked dinner, sit on the couch and read a good book in front of the fire…it's an invitation to slow down, something I personally need a reminder to do, how about you?
What does snow have to do with a food blog — chilly, snowy days get my baking and cooking juices going!
For instance, today I made some of these delicious, fresh Cinnamon Crunch scones, a bit healthier — AMAZING!
Our home is filled with the amazing aroma of this fall-apart, tender and delicious Bread and Butter Pot Roast while it slow cooks in the oven! An easy, budget and family friendly meal!
Coffee Cake vs. Coffee <IN> Cake
This week there has been a lot of chatter on another platform about my recipe for Gluten Free Coffee Cake — people arguing (both for and against) that coffee cake should have coffee in it!
A few reader testimonies about Gluten Free Coffee Cake
THIS IS AMAZING!!!! I also used Bob's Red Mill 1 to 1. Thanks for sharing!

~Adrienne (5 stars!)
I was absolutely ecstatic when I saw the recipes various options and "no fail" comment. I made it for my bible study group using orange juice as a substitute for the milk as one of our members has a dairy allergy. This recipe was a hit! Will definitely make it again and I might even try the use of coffee as the liquid…for my husband (the coffee lover).

~Lori (5 stars!)
I learned something from those conversations. In the US we refer to coffee cake as a cake we enjoy WITH our coffee.
However, in Australia and the UK coffee cake HAS coffee in the cake or in the icing.
What are your thoughts? You can comment at the end of the post, but don't miss "all the good stuff" in between!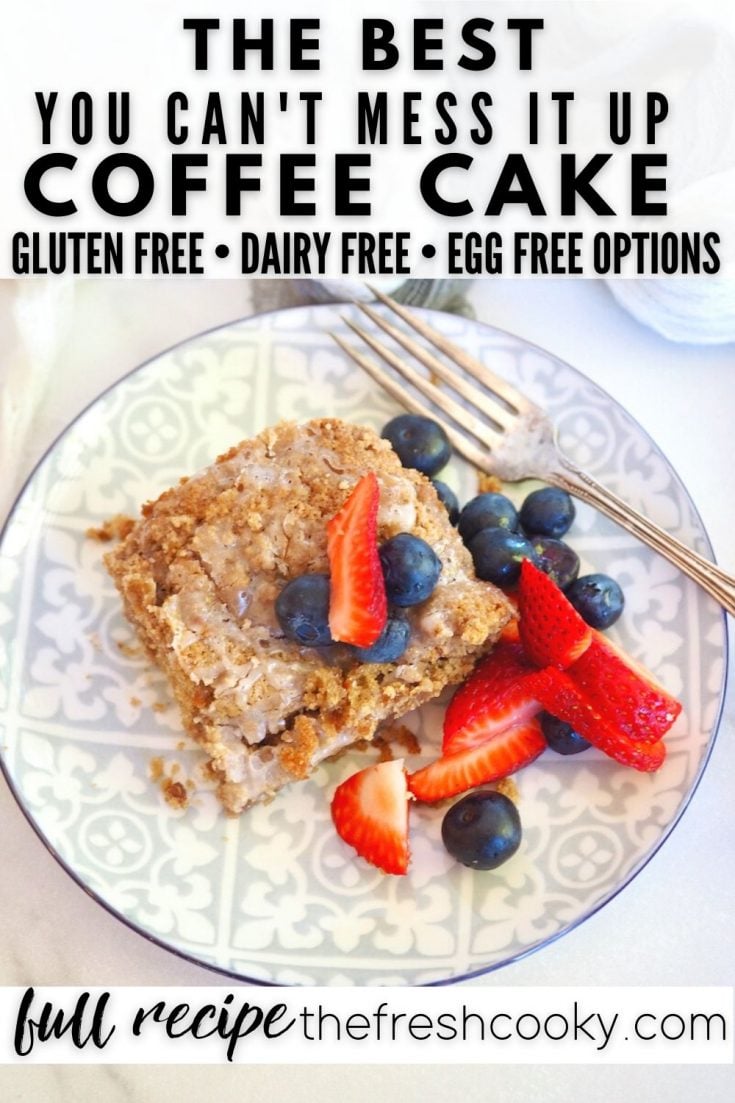 Did you know you can add coffee powder or liquid coffee to many recipes?
Coffee or Espresso powder is perfect to add as a compliment to many recipes; in fact it usually enhances the intensity in a chocolate recipe.
Mix into the batter, ½ -1 teaspoon of Coffee or Espresso Powder to your favorite cake, brownie, cookies, trifles, puddings or frosting.
Replace a portion of the liquid in a recipe with fresh brewed (but cooled) strong coffee or espresso.
Recipes that use Espresso Powder or Enhanced with Coffee
These recipes below either use espresso powder, or you could replace some of the liquid in the recipe with liquid coffee or add ½ – 1 teaspoon of espresso powder to enhance the recipe.
Recipes using Coffee or Coffee Friendly
NEW RECIPE * All-Natural Cane Sugar Simple Syrup
Have you ever made your own simple syrup? It is so incredibly easy, and since I have recipes for Cranberry Simple Syrup and Hibiscus Simple Syrup, I thought I should have a recipe for pure Cane Sugar Simple Syrup.
Here are 4 of the 8 ways to use simple syrup:
MOISTURE TO CAKE | PRO BAKERS TIP, brush cane sugar simple syrup over the top of a cooled cake, adding incredible moisture!
BEVERAGES | Liquid cane sugar has long been a fabulous way to sweeten cold drinks. It would be lovely added to this Hibiscus Tea.
COCKTAILS | Probably my favorite way to use simple syrup is in cocktails, it mixes easily and sweetens just right!
HOT DRINKS | Add to easily sweeten your hot coffee and tea drinks!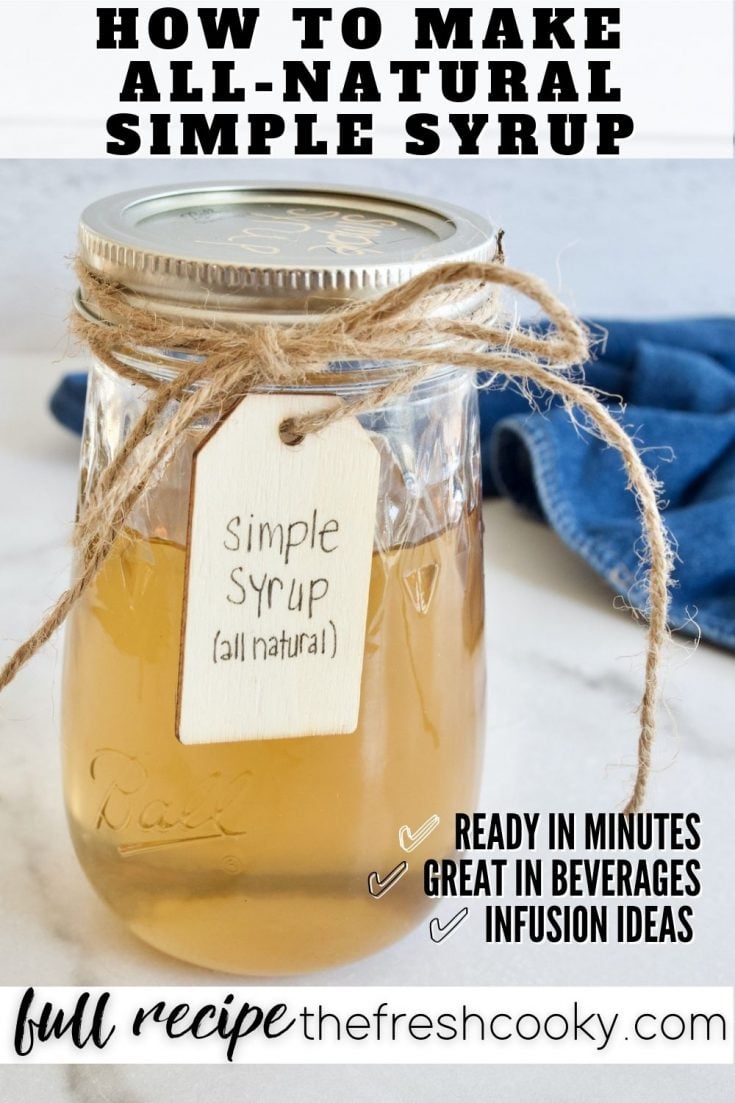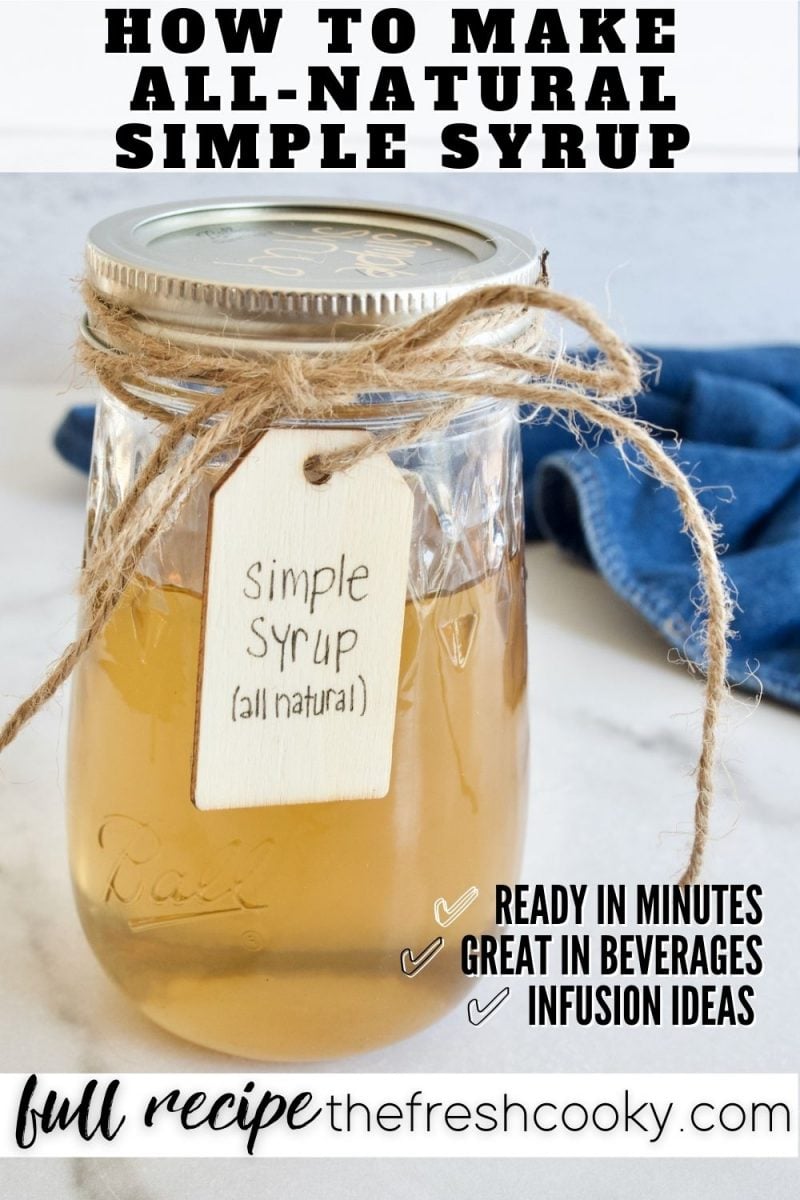 This weeks music video; Truth Be Told — let's be more honest with one another, when we share our struggles others can relate and are actually relieved. Let's dispel the myth that our lives our perfect, without struggle and pain.
"I say, "I'm fine, yeah I'm fine oh I'm fine, hey I'm fine" But I'm not I'm broken And when it's out of control I say it's under control But it's not…Then let the truth be told"
Check out my new HOME PAGE with popular and trending recipes, favorites, St. Patrick's day ideas and more!

P.S. Check out last weeks Fresh Fridays, for more great ideas and recipes!
VISIT THE FRESH COOKY'S AMAZON SHOP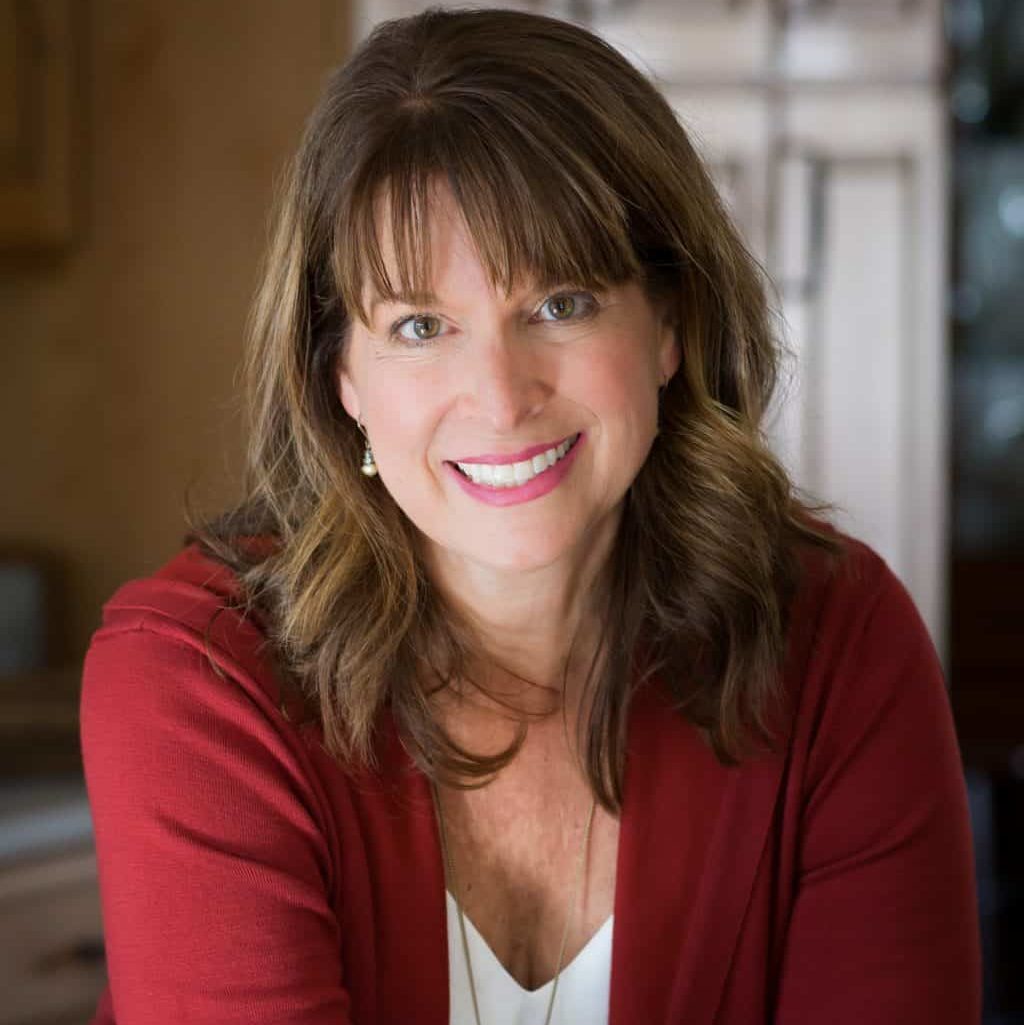 About Kathleen Pope
Recipe Innovator | Food Photographer | Food Writer
Hi, I'm Kathleen Pope. Here at The Fresh Cooky you will find easy, mostly from-scratch, trusted recipes for all occasions. From speedy dinners to tasty desserts, with easy step-by-step instructions. I am here to help teach you how to make mouthwatering recipes without spending hours in the kitchen. Read more about Kathleen here.